New Senate Bill Aims to Protect Users from "Dark Pattern" Design Practices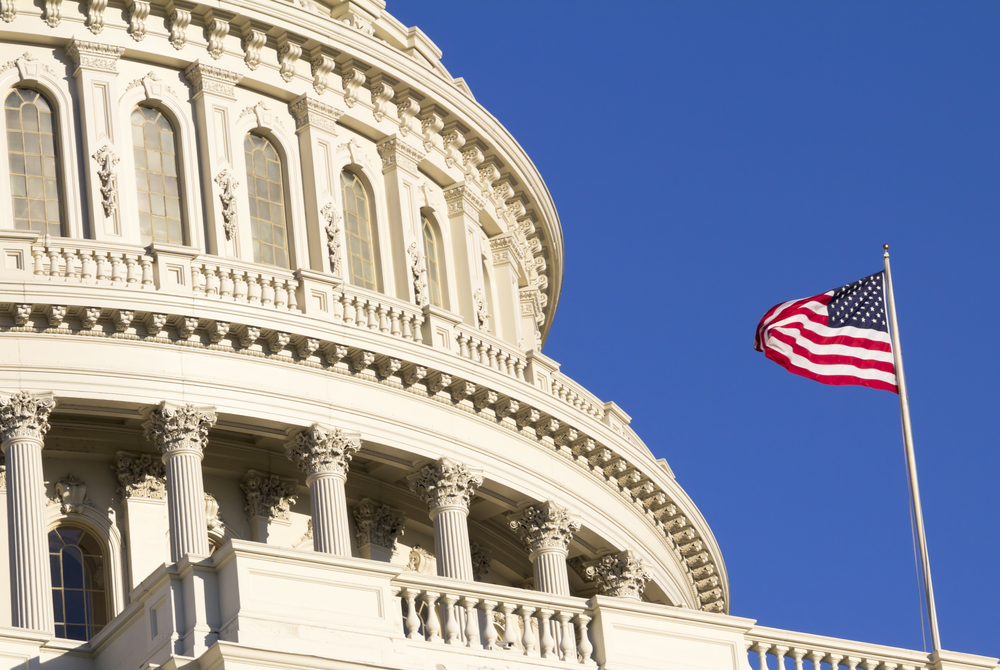 It's no secret that well-designed websites or ads can help "push" users into taking desired actions. There have also been multiple studies on psychological marketing practices that can influence the way we buy. Things like color theory in ad design, CTA buttons that will prompt an emotional reaction and other tactics have become staples in strategies that (we hope) will influence our target audience.
But what happens when the line between consumer behavior and consumer manipulation becomes blurred?
On Tuesday, U.S. Senators Mark Warner and Deb Fischer introduced a piece of bipartisan legislation that aims to protect people from questionable design practices that intentionally mislead users.
The bill, which they're calling "Deceptive Experiences to Online Users Reduction" Act, or DETOUR for short, will make it illegal to utilize "dark pattern" design tactics or "relying on user interfaces that intentionally impair user autonomy, decision-making, or choice."
Before you panic, if passed, the bill will only apply to websites with more than 100 million active monthly users - so this is specifically targeted towards the top tech companies with the most influence.
Still, it's important for marketers and designers to understand the difference between a clever design strategy and manipulative tactics.
What Are "Dark Patterns"?
A "Dark Pattern" refers to "features of interface design crafted to trick users into doing things they might not want to do, but which benefit the business in question".
Common examples of this include:
Intentionally placing what looks like a smudge or hair on an ad to trick users into clicking
Pre-checking boxes for consent
Designing your website to be purposely confusing so it's difficult for a user to modify or cancel a subscription (think the IKEA store setup for websites)
Using misleading buttons to intentionally trick users into unwanted actions (like popup ads that show an "X" that makes it look like you can close out of it, but really it leads to a company's website)
The term "dark patterns" is relatively new. It was coined in 2010 by design researcher and cognitive scientist Harry Brignull. Brignull actually has an entire website dedicated to spreading awareness of dark patterns that includes different types of dark pattern practices, and even a "Hall of Shame" for particularly bad offenders.
Here's a short video that covers more about what dark patterns are, and notable examples from top companies:
Dark patterns are annoying at best, and downright harmful at worst.
Senator Warner also offered several more examples of dark pattern practices in a lengthy Twitter thread this week.
In it, he made it clear that while these tactics may seem harmless at first, they can (and have) been used to trick us into sharing data we may not have consented to otherwise:
"Some of these #DarkPatterns, like the fake hairs, may just cause some minor inconvenience. But too often, large social media platforms have relied on all sorts of tricks to convince users to hand over their personal data without really understanding what they are consenting to."

"Case in point: privacy settings that push users to 'agree' as the default option, while users looking for more privacy-friendly options often must click through a much longer process, detouring through multiple screens."

"These design tactics, drawn from extensive behavioral psychology research, are frequently used by social media platforms to mislead consumers into agreeing to settings and practices advantageous to the company."
In a world where more and more of our personal data is online, it's important for users to be well-informed on what they're agreeing to, and not be mislead.
What Does DETOUR Propose?
At its core, the DETOUR Act is meant to create stricter regulations for exploitive and deceptive practices and demand more transparency from large, influential companies.
DETOUR breaks this into three distinct areas:
Eliminate misleading designs - the bill will make it unlawful for companies to "design, modify, or manipulate a user interface with the purpose or substantial effect of obscuring, subverting, or impairing user autonomy, decision-making, or choice to obtain consent or user data."
Conduct behavioral experiments without informed consent - This means that companies will need to let you know about any of your data that is being used for behavioral experiments on the platform. Additionally, the bill would require organizations to "establish an Independent Review Board for any behavioral or psychological research, of any purpose, conducted on users or on the basis of user activity or data, which shall review and have authority to approve, require modification in, or disapprove all behavioral or psychological experiments or research."
Prohibit user interface designs that cultivate "compulsive usage" in children - Compulsive usage refers to "any response stimulated by external factors that cause an individual to engage in repetitive, purposeful, and intentional behavior causing psychological distress, loss of control, anxiety, depression, or harmful stress responses." This would be specific to any of these tactics aimed at children younger than 13.
You can view the full text of the legislation here.
The Future of Responsible Marketing
A good marketer should know that "tricking" your customer will rarely yield positive results for your bottom line or your reputation.
With this new proposed legislation, not only is this tactic ineffective, it also may soon be illegal.
There are many psychological marketing tactics out there, both on and offline, that are intended to impact behavior.
Most of these are relatively harmless - like using orange or red CTAs to promote a sense of urgency, or how grocery stores place their milk and eggs in the back of the store, so you'll see more you want to buy on the way.
However, when it comes to companies intentionally misleading users to take actions they otherwise wouldn't, this is where it starts to become less of a "tactic" and closer to a straight-up scam.
While this bill is only proposed for high-traffic companies, it's important for marketers to take a look at their own strategies and ask if they're truly putting the customer's needs first.
If you're consistently catering to your customers' needs, pain points, and goals, you won't have to trick them - they'll opt-in all on their own.
Free Assessment:
How does your sales & marketing measure up?
Take this free, 5-minute assessment and learn what you can start doing today to boost traffic, leads, and sales.