Should you build your e-commerce website on HubSpot?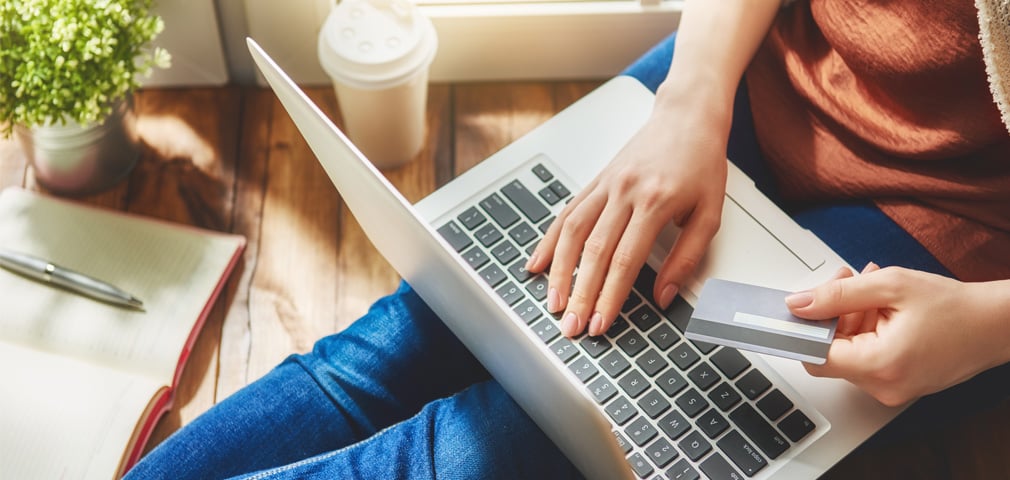 Are you shopping around trying to find out where you should build your e-commerce website?
If HubSpot is on that list, I have some bad news for you. You cannot build out a full blown e-commerce website solely on HubSpot. Simply put, HubSpot is not an e-commerce platform.
HubSpot is missing the essentials you need to build and maintain your online store. HubSpot can't do things like process credit card payments, display database-driven shopping cart pages, or integrate with warehousing.
But at the same time, HubSpot offers industry-best tracking and marketing tools. Can you have the best of HubSpot and still be able to sell online?
The short answer is yes. There are ways to leverage HubSpot's power while doing e-commerce, but it requires some additional tools to integrate multiple platforms.

If your website is already on HubSpot — or you are thinking about having your main website on HubSpot with an e-commerce site hosted elsewhere, there are some workarounds that you can go with.
These will function best if you fall into one of the following two categories.
Scenario 1: Your company has a few items for sale, so you don't need a full blown e-commerce solution
If you are that company who is just selling a book or some swag online and don't need a robust e-commerce solution, then the solution below would be an option for you if your current site is on HubSpot or you are thinking about building it on HubSpot.
Solution: In order to accomplish your goals, you can set up something like PayPal, which will allow you to add buy buttons or embed a shopping cart on your website and let PayPal handle everything you need to allow your customers to buy your products.
Yes, certain services will take your customers off your website depending on how the add-to-cart and checkout processes work, but you can make sure that the link will open in a new window so that your website stays open after the customer has purchased.
Make sure your company name and logo is put wherever possible so your customers know they are still buying from you.
Before picking a service, as always do plenty of research and weigh the pros and cons of each option. It's also important to keep in mind that services have processing fees for credit card payments.
Scenario 2: You need a full blown e-commerce solution — but still want HubSpot's features
If you are a company that sells a number of products and e-commerce is a big part of your business, then the solution below would be an option for you if your current site is on HubSpot or you are thinking about building your main site on HubSpot.
Solution: You will want to look at e-commerce platforms that would fit your needs like Shopify or WooCommerce. There are plenty of other options out there, but these are two of the top-rated platforms.
Once you have selected your platform, you can then start building your store on a subdomain (like shop.yourdomainname.com or store.yourdomainname.com) and brand your shop so there isn't a disjointed experience for your customers. Even though the domain names may be different, the look and feel of the store should match your website.
All HubSpot customers can place the HubSpot tracking code on non-HubSpot hosted shopping cart pages to track traffic to, from, and through these pages.
Using Shopify
If you decided to go with Shopify, there is an integration between HubSpot and Shopify that bridges the gap between e-commerce activities and marketing efforts.
Once you have connected your Shopify app to your HubSpot account, you can start analyzing your data.
Using WooCommerce
If you decide to go in the direction of using WooCommerce, there is an integration created by MakeWebBetter that syncs WooCommerce and HubSpot.
Some key benefits of this integration are:
Automatically syncs real-time WooCommerce users, orders, and products to HubSpot
One-click sync of historic customer data to HubSpot makes recognizing user behavior easy
Automatically creates best-practice groups, properties, active lists, and workflows and provides a customized HubSpot view for WooCommerce
Incorporates workflows for HubSpot with effective automated workflow conversion tactics
If you decide to go with WooCommerce, which requires WordPress, check out this article on how to use HubSpot for WordPress websites that offers step by step instructions.
Other platforms
If you are looking at other e-commerce platforms, here is a full list of current e-commerce apps that work with HubSpot.
If you're still unsure on what the best platform to build your main website and e-commerce website, check out some additional resources:
E-commerce and HubSpot
While you can't build a full e-commerce website on HubSpot, there are still ways to have e-commerce functions while keeping your main website on HubSpot. This way, you can accomplish your business goals while still having access to robust tracking and marketing features.
If you are selling a few products, you can look at a third party service with an e-commerce solution like PayPal so you can embed buy buttons on your site.
If you need a full blown e-commerce solution, you can put your store on a subdomain and use an e-commerce platform that will fulfill all your needs.
While these solutions might feel daunting, there are numerous resources available to help you set up the integration.
IMPACT's experts can always help you with any questions that come up.
Free: Assessment
Does your website build trust with buyers and bring in revenue?
Take this free 6 question assessment and learn how your website can start living up to its potential.