Snapchat Launches In-App Multiplayer Gaming Platform to Boost Engagement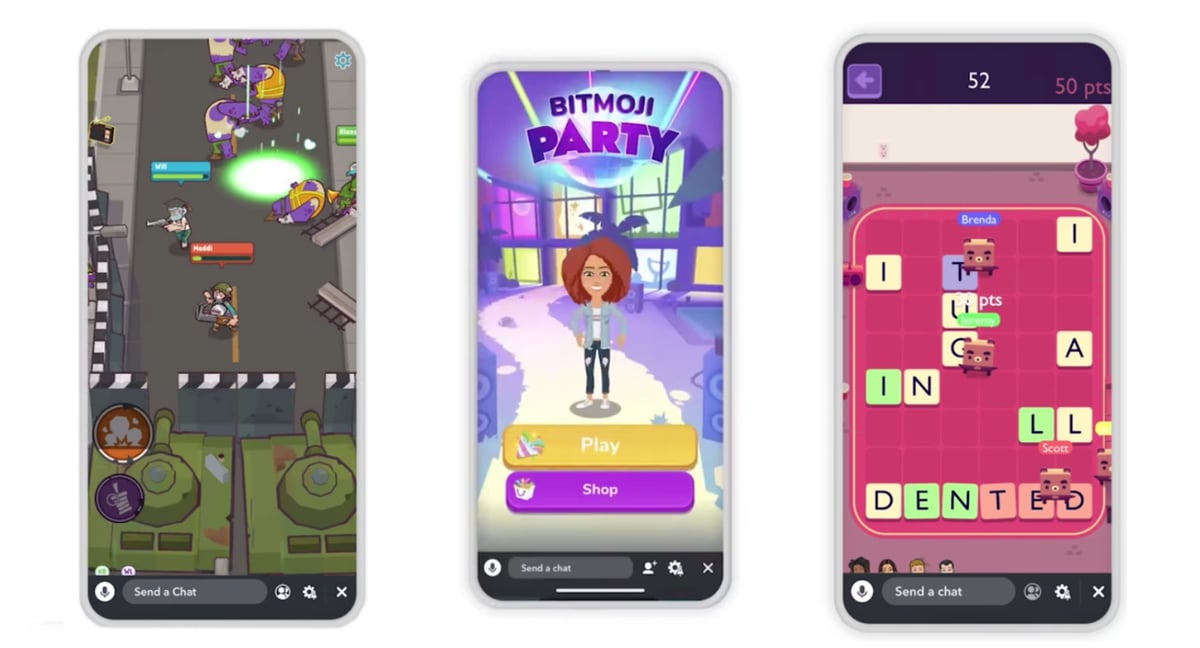 Snapchat debuted a gaming platform that allows you to challenge your friends to real-time, multiplayer games directly in the app. They announced the new feature this week at their first branded press event, Snap Partner Summit in Los Angeles.
On the purpose behind the gaming platform, Snapchat's Head of Gaming, Will Wu, stated:
"We wanted to build something that makes us feel like we're playing a board game with a family of over a long holiday weekend. Something that makes us feel like we're sitting with friends, controllers in hand, looking at the same screen"
Based on their acquisition of the gaming platform "PrettyGreat" in 2017, many have speculated that Snapchat had been working to add gaming functionality to their feature set.
They recently added interactive mini "games" using their augmented reality filter lenses, but there hasn't been a true "gaming" platform until now.
The addition of gaming to Snapchat appears to be another attempt by the platform to increase user engagement and time spent on the app. Over the past year, they added exclusive series, coverage of major events, and more - so adding games in the mix seems like the next logical step.
How Does It Work?
Users can browse and challenge their friends to play available games by opening up a chat window for the friend (or group of friends) they want to play with and clicking the rocket ship icon. (Note: Despite this being launched this week, at the time of publication, I was not able to access this feature in my own app. Snapchat support responded "Certain features roll out at certain times. Keep an eye on your device's app store for new updates")
More specifics can be seen in this promotional video:
One of the games that have many users (i.e., me) excited is the Bitmoji Party game. It is very similar to the well-loved Mario Party game - where a group of up to 7 users competes in a series of games, all in which have different challenges.
You can also have up to 24 friends speculate and rotate in, similar to if you were playing at a real-life get-together.
Early reports of Bitmoji Party show that it seems to mirror the best aspects of Mario Party, while also adding in the fun personalization of playing with each user's customized Bitmoji.
For those that don't know, a Bitmoji is an animated character designed to look like the user.
Here's mine for reference: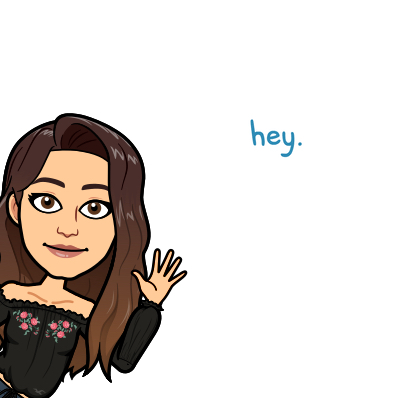 This is a great addition because it will likely attract Snapchat's older user base that remembers playing this game, as well as newer, younger users.
Other games that will be a part of the initial launch include:
Alphabear Hustle from SpryFox – a fast-paced word puzzler
C.A.T.S. (Crash Arena Turbo Stars) Drift Race from ZeptoLab – a racing game
Snake Squad from Game Closure – a reimagining of the classic Snake game set in outer space
Tiny Royale from Zynga – a top-down battle royale shooter game that feels like a Game Boy version of Fortnite's top-down battle royale game
Zombie Rescue Squad from PikPok – a zombie shooter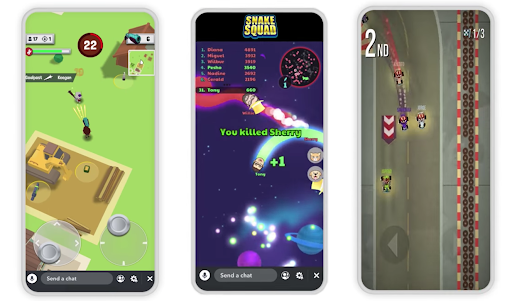 Advertising Opportunities For Marketers
Like SnapChat's other content, advertisers will have the option to display ads in the new gaming feature.
Just like current ads, gaming ads will largely be six seconds, unskippable video commercials. However, they've changed up their approach slightly for game-specific ads.
Ads in the Snapchat games can be used for users to gain rewards like power-ups, or bonus in-game currency. This provides incentives for users to watch more ads to gain a competitive edge over the other players.
This tactic is widely used in other app games, so it has a good likelihood to generate success for advertisers and gain more ad revenue for Snapchat.
Because users can opt-in to watching advertisements to gain these rewards, its a great opportunity for advertisers who are targeting younger demographics to reach these audiences.
Snapchat CEO Evan Spiegel stated that despite reports of declining user growth, Snapchat still occupies this hard-to-reach age group more exclusively than any other right now:
"In the United States, Snapchat now reaches nearly 75 percent of all 13 to 34-year-olds, and we reach 90 percent of 13 to 24-year-olds. In fact, we reach more 13 to 24-year-olds than Facebook or Instagram in the United States, the U.K., France, Canada and Australia,"
In other words, if you're marketing to this age group, testing out ads on Snapchat games might bring a greater ROI than other platforms.
Will This Help Snapchat Stay In The Game?
It's clear Snapchat is testing out tactics that will boost time spent on the platform to combat their slowing user growth.
While it's too early to tell if this will have the effect they're looking for, it is a very on-brand decision based on their demographic.
Games where you can challenge friends in real-time have always been popular, (see Fortnite, for example) but trending games rise and fall so frequently it's hard to stay on top of them.
Snapchat provides these interactive games on a platform users already regularly go to, so it's easy to get your friends on-board with playing. As long as Snapchat consistently produces new content so the current games don't get stale, this has the potential to do well.
On the marketing side, I'd be interested to see if opted-in gaming ads perform better or worse than ads that display in Stories or Custom Shows, which will offer insights into the value behind the user actually asking to see the ad, or showing an ad regardless of whether they want to see it or not.
Free Assessment:
How does your sales & marketing measure up?
Take this free, 5-minute assessment and learn what you can start doing today to boost traffic, leads, and sales.