FTC set to review a decade's worth of small acquisitions from big tech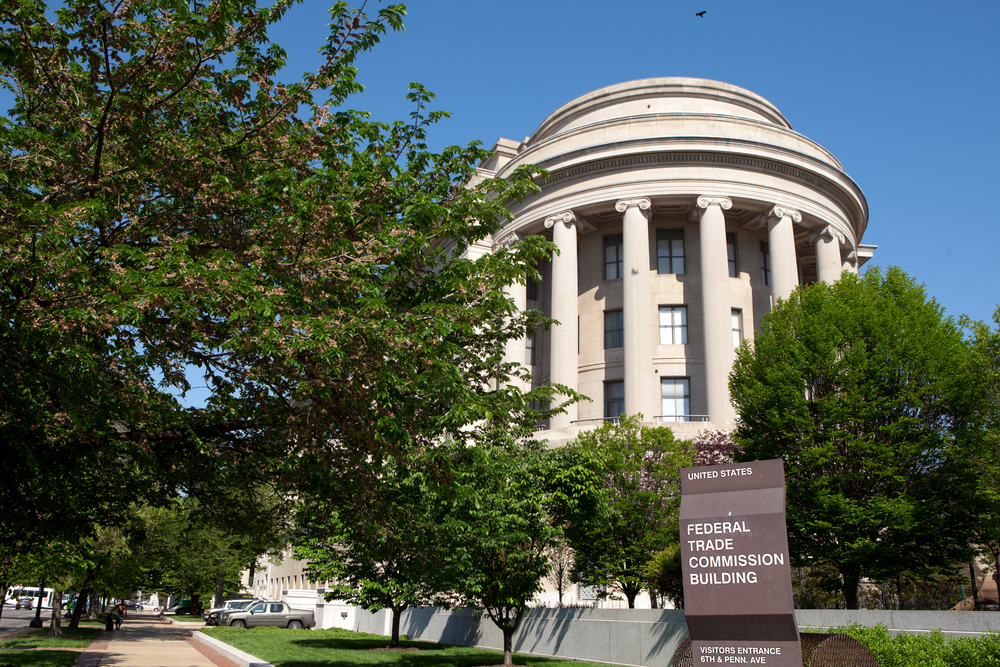 Recently, the FTC issued orders to Alphabet Inc., Apple Inc., Amazon Inc., Microsoft Corp., and Facebook Inc., asking for more information on their merger and acquisition (M&A) deals over the past 10 years.
Primarily, the FTC wants details on all of the deals that were too small to trigger the Hart-Scott-Rodino (HSR) Act — which sets an automatic antitrust review on M&A deals over $94 million.
These new reviews come in the wake of criticism that antitrust regulators have been soft on tech giants. What does this FTC probe mean for big tech?
The FTC review
Under Section 6(b) of the FTC Act, the FTC has the power to initiate a collection of non-public information about a company for market research purposes. These "special reports" can also lead to FTC actions — making them a useful probing tool for FTC action.
According to the LA Times interview with Jennifer Rie — a senior analyst for Bloomberg Intelligence — one of the primary purposes of this investigation is to discover if any changes need to be made to the Hart-Scott-Rodino Act.
Of course, that could be a surface-level excuse for a deep probe into small deals.
The vast majority of big tech deals fall under that $94 million threshold. Tech giants like Google have been accused of doing "acqui-hire" deals, which see them buying small companies solely to onboard the skilled engineers.
This unique M&A strategy allows them to contain top-tier talent during the ongoing skills gap (83% of HR professionals are having difficulty finding suitable candidates in the job marketplace.)
Apple often deals in acquisitions that boost its tech. And it has made hundreds of smaller deals to absorb companies with capabilities ranging from mapping software to AR, voice control, and machine learning.
Microsoft, which is still recovering from antitrust judgments from over a decade ago, is also caught in the review. The tech giant purchased at least nine small companies in 2019 alone — with Mover, BlueTalon, and PlayFab all sitting underneath the threshold.
In addition, Amazon, who gets plenty of press for its big moves in the market with deals like Whole Foods, is now under the microscope for its smaller deals over the past decade.
While Facebook's massive moves on Instagram, Oculus, and WhatsApp have already been FTC-approved, the social media company has made smaller purchases to help it compete with other social media competitors, including its capture of MSQRD to help it compete with Snapchat's filter feature.
Is there a 'kill zone' in big tech?
The tech giants have been a significant part of the current crowded presidential campaign.
Senator Elizabeth Warren has tweeted that the FTC needs to "fix the corrupt system that allows giant tech companies like Facebook to compete in anticompetitive practices."
At the same time, Bernie Sander's campaign told Vox that he planned to "reinvigorate the FTC and appoint an attorney general who will aggressively investigate and break up these tech giants."
For years, it's been suggested the Silicon Valley has "kill zones" where big tech companies quickly swallow competitors and copy their products with a more aggressive advertising and R&D strategy.
But venture investors aren't so sure.
In a recent public workshop on venture capital and antitrust at Stanford, Michael Moritz — a prominent venture capitalist who has invested in Google and PayPal and currently sits on the board of Stripe, LinkedIn, and PopSugar — stated that startups still have the same opportunities that they had "20 or 30 years ago."
He argues that the regulatory landscape is a much larger threat to startups, and there is still plenty of room for disruption.
Despite venture's outcry of potential foul play, over half of America feels that tech has consumed too much of our lives, and recent polling figures show that trust in tech has dropped significantly over the past few years.
FTC Chairman Joe Simons stated that "digital technology companies are a big part of the economy and our daily lives" and that this new review would "enable the Commission to take a closer look at acquisitions in this important sector" to see whether or not they were dampening competition in the tech space.
So, what's likely to happen?
As it currently stands, the big tech companies involved in the review will need to supply the FTC with information regarding their smaller purchases over the past decade.
They will need to supply the same level of details as the major purchases that ping the HSR Act, including corporate acquisition strategies, agreements to hire key personnel from other companies, voting and board appointment agreements, post-employment covenants not to compete, post-acquisition product development and pricing, how acquired assets were integrated, and how data was treated during the acquisition.
Many of the big tech companies are savvy at avoiding the HRS Act.
TechCrunch noted that Apple likes to include a notation in stock statements that says, "Apple buys smaller technology companies from time to time, and we generally do not discuss our purpose or plans" when they make smaller acquisitions.
Will this new review lead to action against some of the big tech companies? Will the nature of the HRS Act change in the wake of these smaller deal reviews? Only time will tell.
For now, it looks like the FTC is getting serious about big tech. And that may have a rippling impact on Silicon Valley as a whole.
Free Assessment:
How does your sales & marketing measure up?
Take this free, 5-minute assessment and learn what you can start doing today to boost traffic, leads, and sales.