Twitter Introduces Live Streaming Feature: "Go Live with Guests"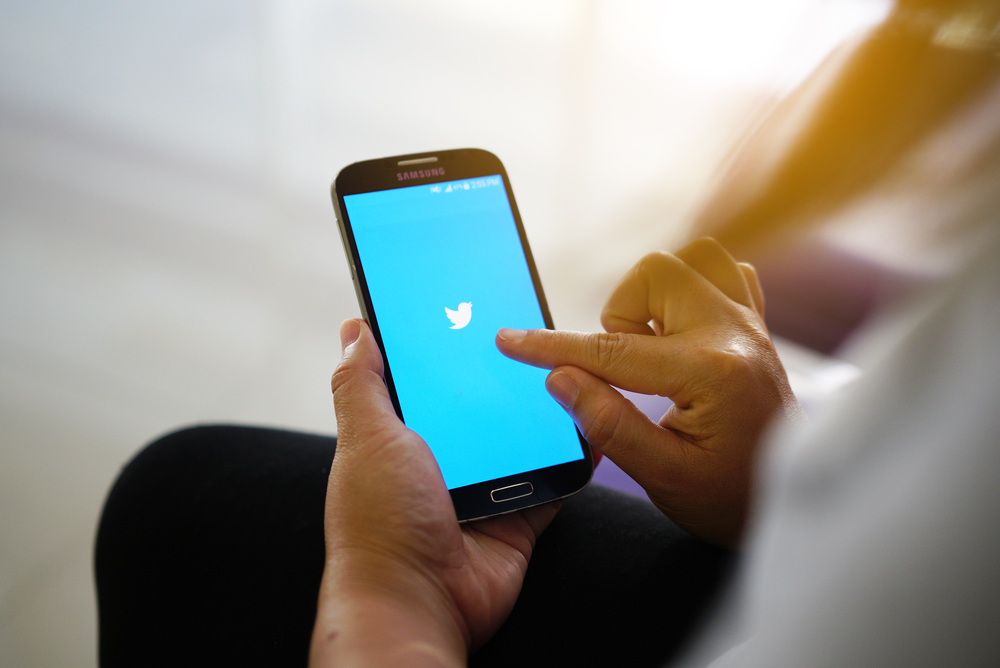 Twitter has long been the go-to resource to get a pulse on the public's opinions and thoughts in real-time.
From breaking news topics to business insights and pop culture, you can generally get a sense of what people think of something with just a simple keyword or hashtag search.
Now, Twitter is bringing another dimension to how we discuss these topics. It recently launched a "Go Live with Guests" feature — a live video option where users can add guests for additional commentary.
The feature capitalizes on the real-time nature of the platform itself, but, in comparison to other platforms' live video capabilities, seems to leave a lot to be desired.
What is "Go Live with Guests"?
It's been a long-running joke that Twitter is essentially "screaming into the void" — a place where you can write out your own thoughts without the expectation of feedback.
Now, Twitter seems to be rolling out features that foster conversations with other users — by first adding features that make conversations and replies easier to follow on platform, to now adding the functionality to host a live stream with the inclusion of others.
Upon announcing this feature, Twitter shared the video below showing how this will look on your timeline:
Go live with guests! It's more fun than talking to yourself. We promise. pic.twitter.com/CB5qSLebwq

— Twitter (@Twitter) May 29, 2019
Currently, the feature allows one main user to go "Live" on video and add up to three guests into the streams. The guests will be audio-only, with only their Twitter avatars showing on-screen. The main host will be the only one shown consistently.
Like other live streaming platforms, audience members can join and comment on the video while live, and the hosts will see these interactions in real-time.
Can "Go Live with Guests" Compete with Instagram and Facebook?
While this is a big move for Twitter, live video, specifically with the option to include guests in the stream, has been around for some time now.
In fact, both Instagram and Facebook have virtually perfected these features, offering not only the ability for guests to join with audio, but with video functionality as well.
Twitter did state that it's working on the ability to add video for guests in the future, so it's likely designers are testing the waters of how popular this tool is among users before releasing the full video version.
Until then, it's possible Twitter may lose some of the people that may be interested in this feature to the more advanced capabilities offered on rival social media platforms.
However, Twitter does have the advantage of being the go-to place where people discuss real-time topics as they happen, so it's possible that those who would already be turning to Twitter to voice their thoughts may now opt for the video option and choose to invite guests to share their opinions as well.
If this is the case — and Twitter is able to use this feature as a way to complement its own platform rather than competing with Facebook and Instagram — it could be a real chance at becoming more widely-used.
Use-Case for Marketers
In recent years, Twitter has become a bit less business-centric and more of a breeding ground for memes and debates.
However, I do see a use-case for marketers who put in the effort to fit within the new way people are using the platform.
For example, podcasters that talk about emerging trends and topics (like IMPACT's Hubcast, for example) can utilize this tool to get their message out when news breaks, and include relevant experts to share their thoughts.
This strategy can be a great way to get the word out on breaking news quickly and ultimately gain more listeners and fans as a result.
As Twitter further develops and fine-tunes these features, it's possible that live video can be another staple feature that we utilize on the platform to gain insights on public opinion.
The only way to truly see how effective it will fit into your own strategy is to test it out for yourself, measure response, and repeat!
If you're interested in using Go Live with Guests, Twitter offers an in-depth guide on how to get started with a live stream, how to add and remove guests, and how to request to join an existing live-stream on its help page here.
Free Assessment:
How does your sales & marketing measure up?
Take this free, 5-minute assessment and learn what you can start doing today to boost traffic, leads, and sales.