UX Myths Debunked: 6 Common Web Design Misconceptions You May Believe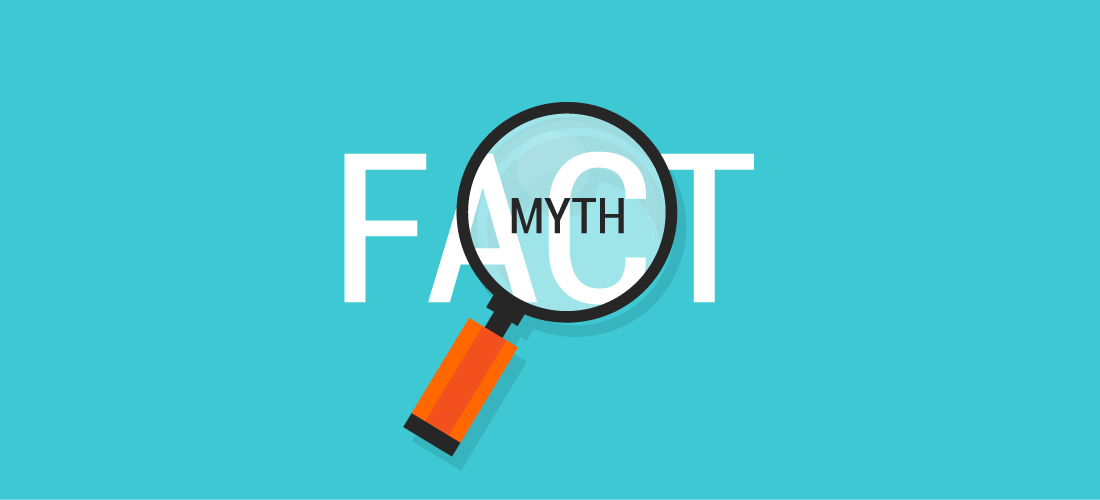 UX has consistently been in very high demand when building websites. Its emphasis on creating product accessibility for users, instead of adding useless features, has made it a critical concept.
If you struggle to believe its importance, an astonishing 88% of online consumers are less likely to return to a site after a bad experience.With that being said, combining proper UX principles with your business goals and practicality can make for an attractive, high converting website.
But like many disciplines, UX has a number of misconceptions and myths surrounding its teachings. This Leads to inaccurate assumptions which affect design and usability choices. Add this to the fact that people also confuse UX and UI and even tend to think the two are the same, when in reality they aren't.
To help shed some light on where the truths really lie, take a look at these most common UX myths that may be damaging your website and costing your company business.
A common thought among many businesses is that your homepage is the first page most of your users visit when discovering your website. This and other reasons have led many, including UX and usability expert Jakob Nielsen, to crown the homepage as the most important page on your website.
While this was true in the past, search behavior has significantly changed over time which has brought the significance of the homepage lower on the totem poll.
Users are actually spending most of their time on blog articles, about pages, events pages, or other 'interior pages' of the website. This is because most people find your site via specific searches, social media, and links from other websites.
Bob Cohn, editor of Atlantic Digital, has even said that "for many of the sites we track, the percentage of those visiting the homepage is somewhere between 5% and 15%".
This means you shouldn't be putting all your resources into perfecting your homepage. Instead, discover where the majority of your visitors are entering your site from and optimize from there to continue drawing more in.
In the early days of the web, designs often followed the ideology that stuffing content above the fold was important so users wouldn't miss anything below it. As a result, this concept spawned the idea of space-saving components such as sliders, accordions, and rotating banners.
Fast forward to 2016, the world is now plagued with a multitude of devices and users now using the fold area to decide whether or not the information below is worth reading.
While this could signify that all users focus on reading what above the fold before scrolling, a 2013 study by Chartbeat, revealed "many visitors scroll down the page before it finishes loading…" suggesting that scrolling is an ingrained user behavior.
Whether or not the user chooses to read the above-the-fold content or not, it seems that that majority of users will scroll regardless. A study at ClickTale revealed this in a report in which they sampled about 120,000 page views from around the web. They found "76% were scrolled to some extent" and "22% of the page views… were scrolled all the way to the bottom."
Despite these differing statistics, keep in mind that users will still use the fold area to decide whether or not their time should be spent reading the rest of your content on the page.
3. Users Will Automatically Understand Functionality w/o Visual Cues
It can be so easy for businesses to assume that their users will understand the functionality of their pages simply because if they know it, it should also be obvious to them.
Unfortunately, most indications of functionality are quite subtle and aren't immediately obvious to the user. For example, hiding critical information behind large graphics you need to hover over to reveal won't be obviously accessible to your users. Or even simpler; making a button not look like a button.
Although these anti-patterns tend to get chosen because they are aesthetically pleasing or for page conciseness, they're usually counterproductive and often missed by many users.
Stay consistent, use proper UI practices & hierarchy, and minimize hiding content in space-reducing functionality items. This will allow users have an easier time navigating your site and finding the information they are looking for.
4. Users Read on the Web
Users have short attention spans when it comes to absorbing website content and interacting with pages. This means that the sad truth is your users simply don't bother reading everything on a given page—regardless of what page it is.
In fact, the typical online reader only fully absorbs just 60% of the average online article. Some of this is due to copy length that's too long, bulky, or not properly formatted for skimming and scanning.
Image from Slate
Others sometimes just don't need to read it all. They may instead be looking for a specific block of information and will leave once they find it. Or, maybe they are in a hurry and don't have time to waste reading.
With these user intentions in mind, write your website copy with the mentality that your users are more than likely planning on scanning it. To help them do so, use tactics such as:
Keyword highlighting

using different instances of colors, hypertext links, and typeface variations.

Clear and concise headers and subheaders/subtitles

that are relevant to users

Bulleted lists/ordered list

for easy retention of information

Having one main idea per paragraph/page section

to limit confusion and allow users to easily understand the purpose of each section.

The inverted pyramid

, so people know the purpose of the page first, rather that a vague introduction.
Using these tactics won't necessarily prevent users from scanning but instead, aid in it so users will be able to get the most out of your content.
5. White Space Should Be Minimized
White space or 'negative space', refers to the areas around elements on a page that are empty and lacking content or visual item. Some see these spots as neglected screenspace that should either be reduced by moving items closer or filled with more content/images.
While it may seem wise to reduce this, white space is actually responsible for readability and content prioritization. It also plays an important role in the design process and brand positioning.
One of the goals of a pages design is to make it look simple and uncluttered while ensuring ease of readability and navigation. White space "should not be considered merely 'blank' space — it is the element of design that enables the objects on the page to exist. (Segue)"
If you're struggling to believe that, check out the two images below-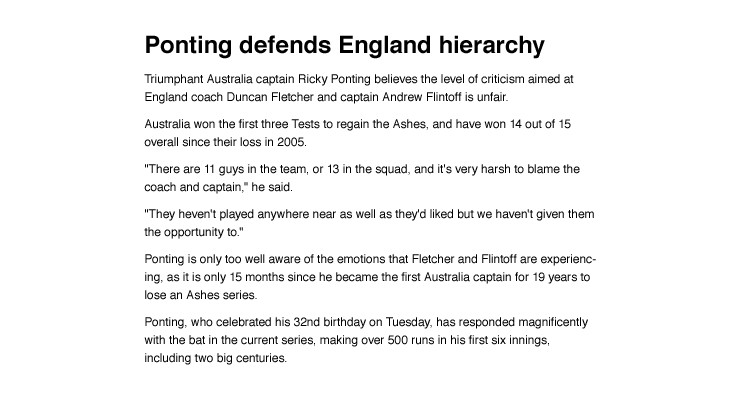 Chances are you probably like the second one better. This is because the content has the ability to breath and we are able to more clearly distinguish where headers and new paragraphs are.
When used properly, white space can make the difference in your page's usability and readability by removing friction caused by items being placed too close together.
Free: Assessment
Does your website build trust with buyers and bring in revenue?
Take this free 6 question assessment and learn how your website can start living up to its potential.