Subscribe
Join 40,000+ sales and marketing pros who receive our weekly newsletter.
Get the most relevant, actionable digital sales and marketing insights you need to make smarter decisions faster... all in under five minutes.
Thanks, stay tuned for our upcoming edition.
Donate Your Skills! 5 Reasons Volunteering is a Valuable Career Builder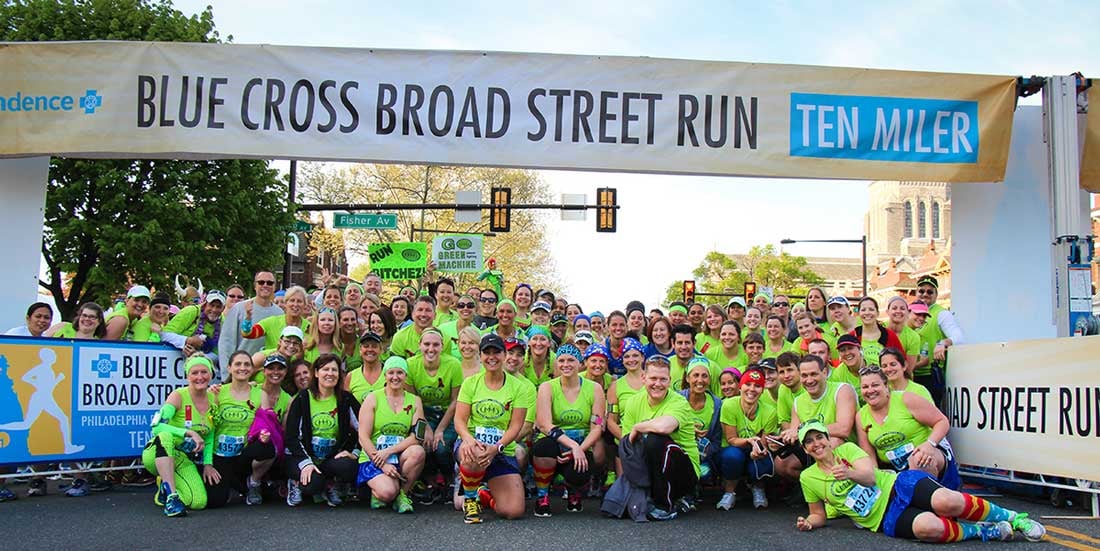 Design wasn't my first career, but that isn't anything out of the ordinary in the world of design and development.
Yes, some of my colleagues and design friends made their way through graphic design school or a related field, but an equal number found their way through other avenues.
The journey to where I am today, however, wasn't instantaneous or clean cut.
The transition from my old career occurred over time as did the development of my skill set.
It began as a hobby, but over time, The more skills I acquired, the more comfortable I became in completing design work for clients (other than work my family and friends).
Eventually, I reached a point where I realized I needed to challenge myself further if I wanted to turn my hobby into a real career.
It all started when a friend asked if I was willing to help a non-profit named Team CCMD which supports families fighting cancer with some design.
With my passion for volunteering and my growing interest in web development and design, this seemed like the perfect balance between expanding my skills and contributing to an organization that made a positive impact on the community.
Today, it's been about three years since I joined the organization as their web developer and during that time, my skills enhanced and my performance improved - ultimately preparing me for the career I wanted and of course, my role here at IMPACT.
Volunteer work like mine can be a huge resume and career builder not matter what your occupation.
Here are 4 valuable ways I've found donating your skills can improve your job performance and help build your career:
1. Growth and Experience
This one may go without saying, but experience is invaluable.
Today, related experience is required for getting pretty much any job.
From most, just like me, it can be extremely difficult when you're switching careers and are just starting to prove your capabilities. When you're ready to move beyond helping your friends and family with small projects, donating your skills to any type of organization is great opportunity to truly prove yourself and gauge the effectiveness of your work on a real goal.
Keep in mind, this doesn't just for newcomers into a field.
Volunteering is also a great way for a seasoned professional to explore new areas that may be of interest to them and might be something they don't normally do in their full-time job. Smaller organizations may even be more willing to take risks that larger ones won't.
The experience gained from working with a charity, non-profit, or other cause in need can be added to your resume and/or portfolio with real success data and help to advance your career in the direction you desire.
2. Forces You to Think Creatively
Volunteer organizations and most non-profits operate on as slim of operating costs as possible, especially when they are just starting out.
Despite this, these organizations still need to be run with a business mindset to gain traction and prove longevity. This means there isn't much available to cover bells-and-whistles -- in this case, a full website redesign, top-of-the-line software for managing donations, or access to marketing agency like IMPACT.
That is where increased creativity comes into play.
Limitations like budget force you to think outside-of-the-box.
The push to still deliver a high-quality product within limitations enables you to look at the problem from a different perspective and this is an extremely useful skill that may be much harder to develop when you have everything at your disposal at larger corporations. s.
3. Learn New Skills

As quickly as industries change (especially design & development), it can still be difficult to find time or opportunities to expand your skill-set within normal working hours.
Professional development, however, is one of, if not, the most important area to advance your career.
Another benefit of volunteer work t is that there will always be a need for someone to jump in and take on a project or to try something new to solve a problem.
This provides a great opportunity to learn a new skill or improve upon one that cannot be practiced during your day-to-day activities.
While the final product for the organization still needs to be the same quality as if you were doing the job for a traditional client, the time to reach the final product can usually be more flexible and allow for periods of trial-and-error.
For newcomers to a field, this can be the ideal chance to build your portfolio or resume.
Over the years, I have expanded my skill-set dramatically to include building and integrating an eCommerce platform into a website, working with various payment platforms for integration, as well as researching and implementing peer-to-peer fundraising capabilities.
These skills have not only helped me to build more eCommerce sites for clients but also enabled me to bring more value to current and potential clients where such options are being considered.
4. Beat Burnout
The fact that volunteering can help you beat burnout should come as no surprise.
If you work for an agency or any fast-paced organization, taking a break and donating your time to an organization with a mission can provide the boost and refreshment needed to avoid burnout.
There have been plenty of times when the looming deadline of a project has gotten the best of me, but when I spend time with the non-profit team members and other volunteers, feel reinvigorated and motivated to keep doing good.
There is something special about using my skills for an organization that has such a positive impact on the community and helping the patients and families fighting this disease.
It makes me feel like my work and skills are that much more important, and in turn, I can bring this confidence back to my day job.
5. Support Amazing Causes
Last, but not least, I've said it repeatedly, but the biggest career benefit is that you get to support amazing causes.
Not only does this feel good personally, but it shows the current or potential employers that you care beyond your daily tasks. At IMPACT, passion and helpfulness are core values and not much shows these virtues more than volunteering.
Donate Your Skills!
These benefits not only gave me a boost in reaching personal goals but ultimately helped lead me to my position today as a Designer at IMPACT.
While my day-to-day job can be busy, challenging, and also rewarding, I continue to assist the non-profit in their web development needs.
Using my skill-set to help this organization and watch it grow from providing $100,000 per year in financial assistance to cancer fighters to over $600,000 in 2017 has been an amazing and rewarding experience in just 4 short years.
While this article demonstrates how donating your skills to non-profit organizations help you to gain priceless experiences and build or even rejuvenate your career, you are ultimately providing a lasting positive impact on the community.
There are likely numerous organizations in every community that could use the skills you have to grow and create an even greater impact on the communities they serve.
Approach organizations that you have a genuine interest in and believe in and let them know of what you have to offer.
An alternative way to make an impact is to join a company that values giving back to its community.
Annually, IMPACT has raised money and goods for local organizations and for the past two years, we have donated website to organizations in need (Christmas Wish and TRAP House).
This year we're investing more heavily in our initiative, Social IMPACT.
Details on that effort will be released later this year, but our team looks forward to providing a much larger impact on our local community and beyond through it. (Want to join us? We're hiring!)
In the meantime, I greatly encourage you to get out and volunteer with a cause close to your heart. You never know what new opportunities and experiences it can bring into your life.
Free Assessment:
How does your sales & marketing measure up?
Take this free, 5-minute assessment and learn what you can start doing today to boost traffic, leads, and sales.