Waze to Introduce Ads Based on Where You're Going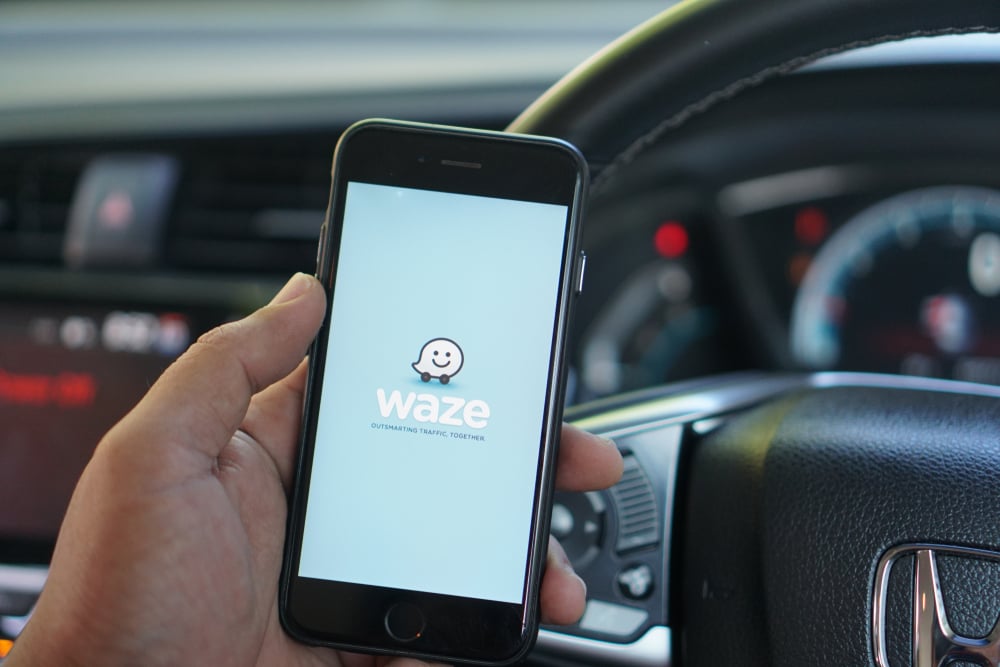 The digital ads market is expanding again and probably not where you'd expect.
Google's navigation app Waze has become the preferred GPS of nearly 110 million users each month. Unlike Google Maps itself or any other navigation app, Waze has a community feature where users can share real-time updates about the route you're taking.
These can include traffic jams, accidents, road hazards, nearby gas prices, and if you'll be approaching the police.
Join the IMPACT coaches for a deep dive on a new topic every month in our free virtual event series.
To ensure data accuracy, users can confirm if the conditions are still there when they pass. This unique engagement is what makes the platform so popular and makes it the perfect landscape for ads.
Because users are already used to seeing different notifications in-app, ads recommending nearby restaurants, retail stores, etc., are more likely to be welcomed.
The location-based nature of these ads also brings a level of relevancy that is helpful to both users and business owners.
Previously, Waze offered ads based on where users were currently located, almost functioning like digital billboards for your phone.
However, this week, Mobile Marketer reported that Waze is shifting focus from location-based ads to destination-based marketing efforts.
The news brings a lot of opportunities for local businesses, particularly for retail and restaurant locations that are struggling to bring in more storefront business.
What Is Destination-Based Marketing?
Traditional location-based advertising, whether it be old-school billboards or modern digital ads, rely on users in a particular location seeing your ad and making the decision to visit your store.
However, when drivers are on-the-go, it's difficult to create an ad that's so compelling that can convince them to veer off-course and stop along the way.
If you're specifically looking to make a stop to eat, a location-based restaurant ad might be effective, but that mindset only covers a very small portion of people on the road today.
Most people are focused on getting to their destination and rarely have intentions to make stops in the process.
With this in mind, the Waze team has found it is much more beneficial to advertise based on a user's destination versus where they currently are.
Using a GPS to get to a destination assumes that the person is unfamiliar with the area they're visiting.
This means that these ads are more likely to be welcomed by users, who would usually use their mobile phones to look up restaurants or stores in the area upon arrival anyways.
These are also more actionable because the ads aren't asking people to veer off their predetermined course, but suggest things that compliment their existing plans.
So, if you're spending the day in an unfamiliar city, for example, you can use the ads Waze provides in the last mile of your trip to learn about local places to eat or shop that you can add to your itinerary. Pretty convenient!
Uncovering Insights About User's Needs
To make destination-based marketing even stronger, Waze will use more than just the physical destination location, but also take the destination itself into account to better anticipate users needs.
For example, if you're getting directions to a concert venue, it's unlikely that you're looking for recommendations for other events going on in the area, BUT you might be looking for nearby restaurants or bars to visit before or after the show.
Taking these behaviors into consideration can provide context and help advertisers show the right ads to the right people, which, of course, makes ads more powerful in generating positive results from your campaigns.
At this point, it's unclear if Waze uses data from a user's previous destinations to target ads even deeper (which would be cool but admittedly a bit scary), or if they're just going off the destinations themselves. Hopefully, this will become clearer soon. Considering privacy and data concerns today, however, this will likely be approached very carefully.
Digital Insights to Drive Real-World Action
In the past, digital advertising tactics were only thought to work for businesses who aim to drive digital sales.
However, in the past few years, digital tactics and analytics have been improved to better connect digital actions to real-world behaviors.
These ads from Waze are just one example and one marketers at brick-and-mortar businesses should not ignore.
As our technology becomes more advanced, marketers are getting better at using data to understand a user's place in the lifecycle journey and determine what drives action.
It's been said time and time again, but tactics like billboards that have a "see what sticks" mentality will rarely produce the ROI you need to justify ad spend.
Instead, by innovating tactics as Waze has, you can use data to consolidate your efforts and show ads to people that are more inclined to convert.
Join the IMPACT coaches for a deep dive on a new topic every month in our free virtual event series.
Register Here
Join the IMPACT coaches for a deep dive on a new topic every month in our free virtual event series.
Published on April 18, 2019