4 Situations When Marketing KPIs Just Don't Matter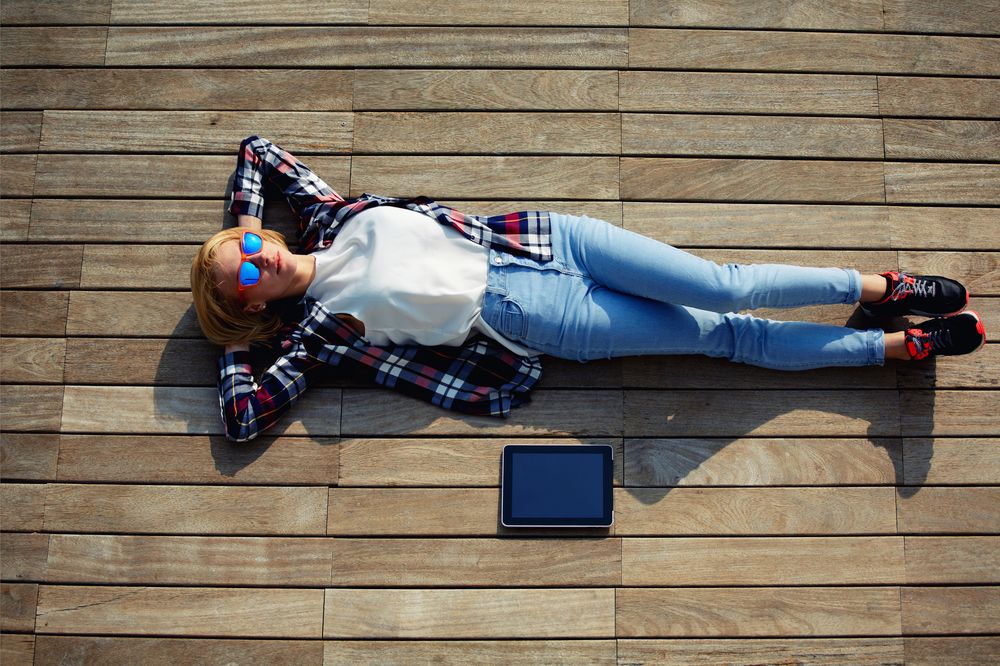 As marketers, we tend to obsess over our KPIs.
In fact, some of us even let them dictate our moods like a novelty ring from the '60s.
When the numbers are up, we're on cloud nine, but when they're down, it's best not to make eye contact.
In inbound environments, this behavior is fairly common, but rightfully not all KPIs are worth losing sleep over.
Context is key when it comes to KPIs and understanding this will help ensure that you are monitoring the right ones for your organization right from the get-go.
You can learn more about that here (or even here), but in a nutshell, the KPIs you choose need to be:
Relevant to Your Actual Goals
Honest (Not Inflated or Misleading)
Assuming you're up to speed on this, take a deep breath! Relax, and let's look four scenarios when even metrics that meet this criteria aren't worth freaking out about.
1. When You've Just Started Tracking Data
Metrics can be misleading when you first start a new business or launch an inbound marketing strategy because of a lack of historical data.
The less data you have available, the less meaning your KPIs will have as you have nothing to compare them to initially.
For example, let's say you launch your website and get 100 visitors in the first month. Is this good or bad?
Without a foundation of historical data, you simply don't have enough information to gauge success, identify trends, or make major strategic decisions.
Because of this, it is important to start tracking data (if not specific KPIs) as early as possible.
The same goes for every new campaign. When you launch your first campaign, you may be tempted to react to the first metrics you see, but give it time to reach a representative sample before labelling it a success or failure.
2. When They Don't Impact Your Goals
Traditionally, people in businesss are taught to focus on the bottom line -- profits and customers, but as marketers, it's important to also track the buyer behaviors that led up to those results to identify positive trends.
Seeing a boost in leads? Are these new leads the result of an increase in conversion rates? Are they coming from the same traffic source or downloads on a certain campaign?
Looking for these patterns will help you determine what kind of activities usually reflect or encourage an intention to buy and what deserves to be tracked.
KPIs only matter when they have an impact on your results or goals.
There are certain circumstances that will impact your company's KPIs without impacting your ultimate results. For example, if your company operates in a tiny niche with a very specific market.
In a niche market, your website may never get more than a few thousand visits per month, but that doesn't mean your business is doing poorly.
When the top of your funnel is so narrow (few new or interested viewers), you need to refine your strategy to focus on conversions. Assuming your profits and conversions continue to grow, your website traffic doesn't really matter at this point.
Unfortunately, for every one business that traffic doesn't affect, there are thousands of others that it does.
When it comes to choosing metrics, your team has to look at your core business and buyer personas and determine what its really trying to achieve.
With your end goals in mind, you'll be able to better determine which metrics are related to this and make sense for you to track. After all, there's no reason to pay yourself on the back for improving metrics that don't mean anything to your bottomline.
3. When They're Following an Expected Trend (Or a One-Off Event)
So, full disclosure; last month, we didn't hit a few of our KPIs, but we didn't panic either -- not even a little bit.
While our metrics are relevant and truly reflective of our bottomline goals, we didn't squeam at the sight of dropped numbers, because it was December.
Every December, traffic lulls as the holidays approach and people are more interested in their families than marketing (rightfully so). This is a recurring and expected trend so when history repeated itself, we let ourselves shrug it off.
KPI trends matter more than outliers or one-off events.
Similar to the way that KPIs don't matter when they don't impact your results or most important goals, they don't matter when they don't indicate a long-term change.
As much as we hate to admit it, there will is a certain amount of chance involved in marketing.
You might publish a guest post that goes viral and generates hundreds of leads, get a referral from one of your biggest accounts that increases your revenue by 50% overnight, or even face an economic crisis that forces your buyer personas to put their purchases on hold for a month or two. It could really go either way!
The point is however, while these external factors or "outlier events" can skew your metrics dramatically, they are not worth beating yourself up about as they are out of your control and are unlikely to occur again.
What is worth your time is identifying long-term or recurring trends (i.e. our decline in traffic due to the holiday). If your traffic is down one month, that may not tell you much, but if decrease continues for three months in a row, this could be a sign of a deeper lying problem that needs to be addressed.
4. When You're Comparing Yourself to Another Company
We all want to outdo the competition, but when it comes to metrics, that's just not realistic.
As difficult as it can be at times, we have to remind ourselves that our KPIs are unique to our business and can't be compared to those of other companies.
If you're just entering the market, industry averages are helpful baselines, but don't treat them as your goals.
Focusing your marketing efforts on matching or beating these averages, can actually distract you from setting and achieving SMART goals for your unique business.
KPIs matter most when they are measuring progress towards your goals and not the goals of others.
When analyzing your KPIs, you have to be disciplined enough to keep your analysis relevant to the context and that context should always be focused towards your organization, not away from it.
Free Assessment:
How does your sales & marketing measure up?
Take this free, 5-minute assessment and learn what you can start doing today to boost traffic, leads, and sales.