What Industries Shouldn't Use Inbound Marketing?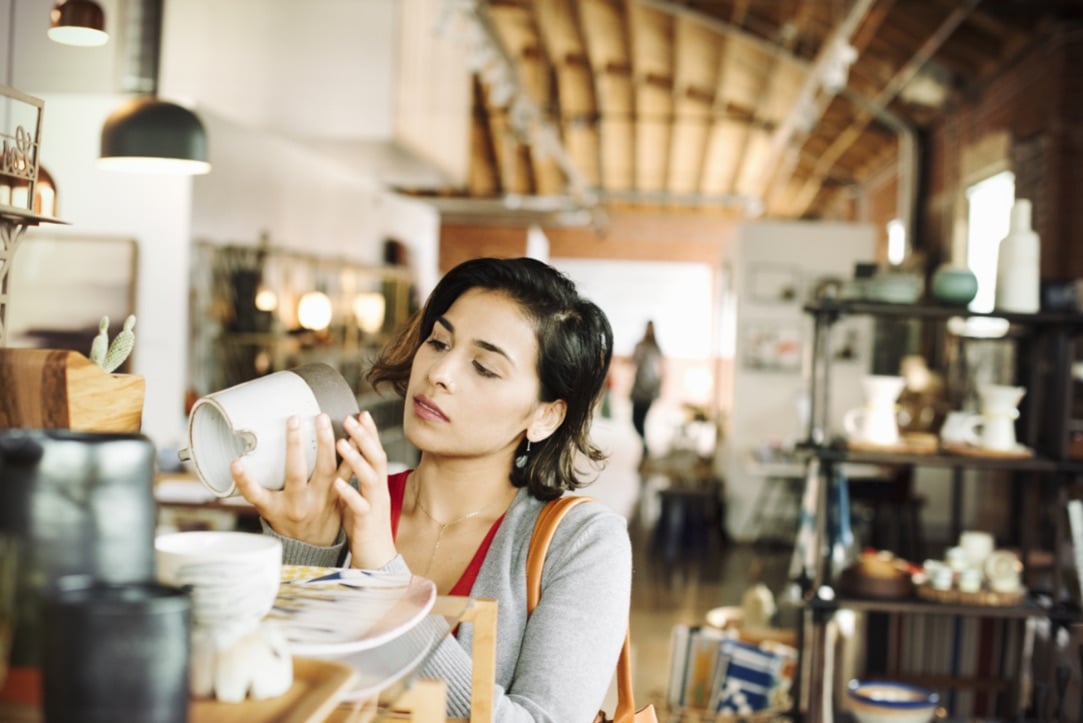 When I first learned about Marcus Sheridan's They Ask, You Answer approach to inbound marketing, it was a concept so new and revolutionary that it stuck with me immediately.
A company I worked for hired Sheridan to teach me his method, which, at its core, is about being customer-centric and obsessing over how to help.
He explained that by writing blog articles and using forms and calls-to-action (CTAs), among other marketing tools, to educate and sync up with prospects, we could generate better leads and get more of the right people to buy from us.
Furthermore, research indicates inbound marketing generates roughly three times the leads that conventional methods do, at a fraction of the cost.
If your business is considering this method to reach more customers online, increase leads and drive more sales, one of the major questions you're probably asking is, "Will this work for me?"
Although we can tell you that inbound marketing can and will work for just about any business (it really depends how you apply it), in our experience there have also been a handful of industries that seem to have a more difficult time driving results than others.
We outline those for you here, highlighting reasons, so you can better decide if inbound is worth pursuing at your own business.
What is inbound marketing and how does it work?
Inbound marketing is the brainchild of HubSpot and grew out of a response to a seismic shift in the way consumers bought goods and services.
MIT graduates Brian Halligan and Dharmesh Shah founded HubSpot in 2004 after recognizing consumers shopped online more and no longer wanted interruptive ads vying for their attention, such as email, cold calling and online ads.
How were companies supposed to market to an audience who went out of their way to not respond to their ads?
HubSpot's aim was — and still is — to help businesses navigate this "new normal" and find their customers online, but in a way that was helpful, not salesy.
They developed a technique they believed would work: inbound marketing, a business methodology that focuses on producing valuable content and custom-tailored experiences to attract customers during their natural buyer's journey, rather than forcing messages and pitches on them.
In short, it's one of the most effective ways to reach your customers in the digital age. When implemented correctly, it helps your business attract prospects at all stages of the buyer's journey (awareness, consideration, and decision).
No invasive communication tactics, no loud, shouty ads, just helpful content whereby your consumers learn how your business solves their problems.
The inbound marketing methodology employs a three-stage cyclical journey:
Attract your customers with content they find appealing.
Engage them with information relevant to their needs.
Delight people with your products and services, so they return to you often and sing your praises to others.
Inbound-practicing businesses utilize a range of tools — such as CTAs, landing pages, forms, web analytics and CRM software — to guide people through this journey, as illustrated by the graphic below.
🔎 Related: What is the inbound marketing methodology? [updated for 2021]
Businesses that benefit from inbound marketing tend to be those with:
Longer sales cycles.
Larger purchases that require consideration.
Websites used to gather leads and sales.
This is because most shoppers in these instances consider all available options carefully. They don't generally jump into purchasing and require a bit of nurturing — and that is really all inbound marketing is.
It's about helping buyers like you and me understand everything we need to know to spend our money wisely and building a trusting relationship that makes them more inclined to want to spend it with you, should they be a good fit.
All that being said, however, inbound marketing isn't necessarily something that can be efficient or effective for all.
Industries that aren't a good fit for inbound marketing
Although inbound marketing can be highly effective for most businesses, some might have a difficult time.
These examples are based on what we've seen certain businesses struggling with as we helped train them to implement an inbound marketing strategy that didn't work as well.
Industries that sell low-cost products that don't require in-depth consideration (e.g., small consumer goods)
Inbound is ideal for higher-cost products and services where it takes consideration before buying; in other words, products with long sales cycles. Businesses that sell lots of low-cost, one-off items might have a more difficult time seeing a return from inbound marketing.
Why?
Most people don't generally spend hours researching these items because their impact on daily life is less substantial or lasting.
For example, if I was looking to purchase a set of napkin rings for a friend, I probably wouldn't spend all day comparing brands, diving into types of manufacturing materials, looking into what drives the costs up or down, or wondering if I can customize them. Chances are I would look for pretty napkin rings online or in a store and call it a day.
For these types of products, you won't get as many questions. And if people aren't asking as many questions, they're likely searching less.
Does this mean they won't see any value from inbound marketing? No, but spending time to create content around these topics would likely not deliver revenue equal to the effort exuded.
Businesses in these industries might still want to create content to get their name out there. For example, with the napkin rings, creating content around how to do things around your house, like making your own cleaning materials or organizing a closet could build awareness of your brand and can get them to sign up for your newsletter or sales emails.
Another inbound marketing tool that works for industries such as these is social media.
🎓 Related Free IMPACT+ Course: Fundamentals of Social Media Marketing
For shops that, again, have lots of one-off little products, uploading a quick video or pictures scanning through all your new merchandise can drive people to your website or into your store. Keep showing what's new and getting people engaged.
A great example of this is a fairly new donut shop, Cosmic Donuts in Kinderhook, N.Y.
By sharing what they were up to on social media, they generated a huge following even before they opened. Then, when they did, they had lines around the block. They still sell out of their donuts every day. Their products don't need too much explaining or consideration, but pictures and descriptions as they update their offerings work perfectly.
Industries with lots of legal liabilities and red tape (e.g., lawyer or medical services)
For businesses that do legal work or manufacture medical equipment — or any other industry that has to be extremely careful about what they say — inbound marketing can be challenging.
While these are major purchase decisions that do take consideration and the weighing of many options, the hang-ups are typically that content has to jump through a million hoops in order to be approved.
With so many legal repercussions, these companies often get stuck on approving content for long periods of time, and it can be easy to lose momentum.
Again, it's not that it's ineffective per se, but perhaps inefficient.
Since inbound is based on education and honesty, if businesses still want to implement a bit of it into their strategy, try teaching prospects about all the surface-level concepts you can speak about freely.
Instead of creating lots of in-depth, descriptive content, you might want to instead focus on content marketing for general knowledge instead of specific advice or client testimonials.
Try to get a sense of what content is allowed to be shared and build your strategy around that. You might be surprised how much you'll have to work with.
Industries with customers who aren't researching purchases online (e.g., senior services)
Even though most demographics embrace online use, there are still people who won't find you online simply because it's not where they get their information.
Whether it's the service or products you provide or the people you target, some purchases don't benefit from an online component.
For example, this distribution of worldwide internet users by age shows if your audience is over 65, inbound marketing might not be an effective tactic.
Rather than investing in content marketing, social media, or website optimization, invest in mediums that will actually reach who's buying from you.
If you're a healthcare company that targets all age groups, you can write engaging content on your blog for your younger audience, but perhaps invest in traditional methods like print and television ads for your programs and services aimed at seniors.
Like all inbound strategies, meet your customers where they are, answer the questions they have, and that's where you'll see the biggest difference.
Hyper-local businesses and services (e.g., restaurants)
Local businesses, such as restaurants, plumbing and cleaning services, might also find inbound marketing to be less efficient for them. Many of these businesses embrace a more walk-in model and rely heavily on word-of-mouth and reviews.
So, traditional outbound marketing strategies such as billboards or radio ads might still prove effective.
If you do want to embrace an inbound marketing strategy, try focusing content around your products and services while also making it clear which geographical areas you serve. Update your business information on Google My Business and be sure you're added to their local business list.
You can also incentivize your customers to leave reviews on websites such as Yelp or Angi (formerly Angie's List). This can help get the word out and inform prospective customers about your reputation.
🎓 Related Free IMPACT+ Course: Managing Your Reputation and Reviews in Today's Marketplace
Keep building content around your customers' needs. For example, local restaurants can create content about cooking, sharing their favorite dishes and a few secret recipes. Just keep in mind this can cast a wide net.
Like the small businesses selling small, one-off products, you might also benefit from sharing photos and information more on social media rather than pouring too many resources into driving organic web traffic.
🔍 Related: 5 Key Elements of a Winning Inbound Marketing Strategy
Should you abandon inbound marketing altogether?
Even though it can be more difficult for certain industries or businesses to implement inbound marketing and less directly profitable, our coaches here at IMPACT have seen their fair share of successes with these businesses, too.
Ultimately, you need to weigh the value based on the effort and see if it works for not just your company but, even more importantly, your customer.
As Marcus Sheridan says, you don't have to wait to see an industry-specific case study to know if inbound marketing will work for your business. Instead, you should apply the principles in a creative way to your needs and goals.
For more information about what industries inbound marketing works for, take a look at a short video in which Marcus explains what you should learn from other industries as you plan your inbound marketing strategy. We also have an in-depth article giving some inbound marketing examples to help you understand the topic a bit better.
Here are industry-specific inbound marketing strategy articles with examples:
And be sure to check out our current courses and offerings or contact us. We're always adding classes and information about how you can improve your digital sales and marketing strategies.
Free Assessment:
How does your sales & marketing measure up?
Take this free, 5-minute assessment and learn what you can start doing today to boost traffic, leads, and sales.