New Research: Why Chatbots Need to Be Part of Your 2019 Strategy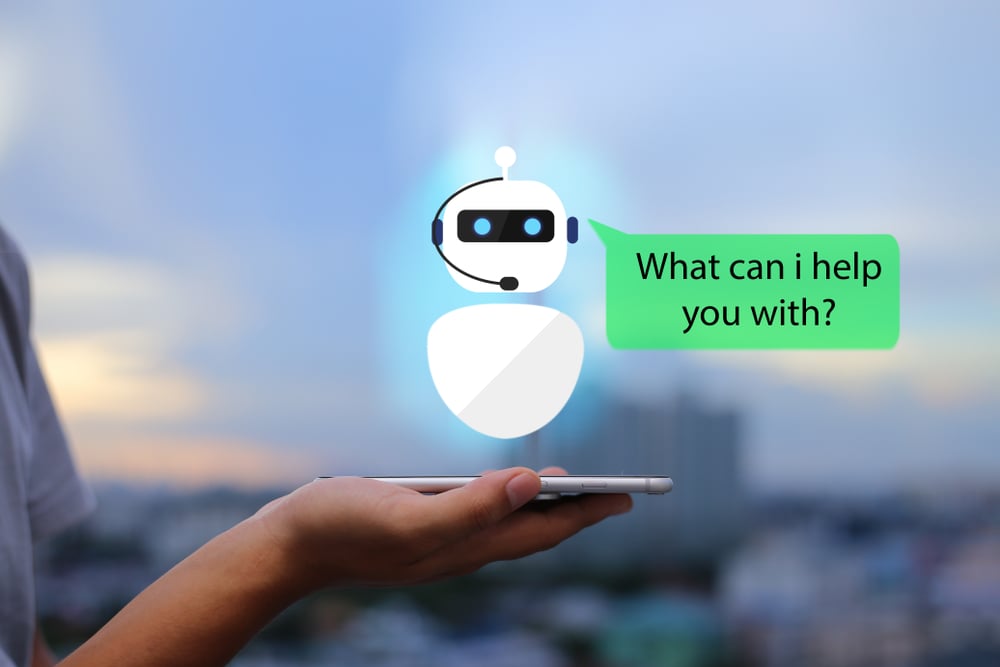 Join the IMPACT coaches for a deep dive on a new topic every month in our free virtual event series.
Communication is key.
Sure, that's a pretty cliché statement that has been used over and over and over again in various contexts; however, it is of the utmost importance to marketers in the second half of 2019.
Chatbots are becoming an increasingly popular way for consumers to communicate with brands.
According to the 2019 State of Conversational Marketing, a recent report by Drift and Survey Monkey, chatbots still lag slightly behind email and phone communication, but their importance in the present and the future is assured.
Why are chatbots becoming so popular?
While telephone and email are still the most popular forms of communication between consumers and brands, chatbots are not far behind.
People want to communicate with brands in real-time, seeking timely help and up-to-date information. In fact, 37% of respondents in last year's report predicted the reason they would use a chatbot is for getting a quick answer in an emergency, which isn't surprising considering 40% of millennials say that they chat with bots on a daily basis.
What should we do about it?
As marketers, it's our responsibility to figure out how (and when) we'll make chatbots a part of our website.
The good news is that companies such as HubSpot and Drift are already moving forward with this in mind, making it easier for us to integrate chat into our existing website and landing pages.
HubSpot makes it easy for you to build and launch chatbots on your site without having to code. According to their website:
"With HubSpot's chatbot tool, you can lighten the load for your team. Easily create bots that help you qualify leads, book meetings, provide answers to common customer support questions, and more — so your team has more time to focus on the conversations that matter most."
Because chatbots can work in the background 24/7, they can generate sales-qualified leads while you're working on other projects. It's an easy and painless way to keep your sales pipeline filled with people who are actively engaging with your website.
HubSpot makes building, customizing, and then tweaking the chatbot extremely easy; therefore, anyone on your marketing team can do it.
And Drift is doing some really cool things with its chat functionality, such as adding chatbots to landing pages to increase conversions.
This video from the Drift team explains how they've increased conversions on their webinar registration page by 310% just by swapping out a form with a chatbot!
This finding aligns with what the 2019 State of Conversational Marketing Report found as well — 14% of those surveyed would rather use a chatbot than submit a web form.
While a typical form submission could end the user's journey (they may close the tab once they've signed up for a webinar, for example), by keeping an active conversation going via chatbot, there's an opportunity to provide more resources that may be of interest.

By providing other case studies or pieces of content to a user relating to the webinar they've just signed up for, say, you can position your company as a trusted resource in your industry.
Chatbot downsides
When building out a chatbot, there are limited responses that you create and use; therefore, you do run the risk of not actually being able to provide the answers your users are looking for through the chatbot alone. If the user isn't getting the answer they need, they may become frustrated and leave your website altogether.
Also, a few businesses may actually be too technical and too complex for a chatbot to be practical. The number of hours it would take to program all of the different questions and scenarios in a complex business wouldn't be cost-effective.
If a complex chatbot is needed, it can be expensive to have built out; therefore, negating the purpose of an easy of a chatbot.
In conclusion
Now, it's worth noting that face-to-face communication is still preferable when it comes to having the best consumer experience.

But if that's not possible, it's crucial that marketers use the next best thing, and, based on the 2019 State of Conversational Marketing Report and the tools at our fingertips, chatbots are one of the best ways to do this.

They're a quick way to respond to a user's needs, they work 24/7 to generate leads and provide value to the user, and they can continue the conversation beyond a typical form submissions.
Join the IMPACT coaches for a deep dive on a new topic every month in our free virtual event series.
Register Here
Join the IMPACT coaches for a deep dive on a new topic every month in our free virtual event series.
Published on July 22, 2019