WordPress 5.1 "Betty Carter" Makes Site Maintenance & Building Even Better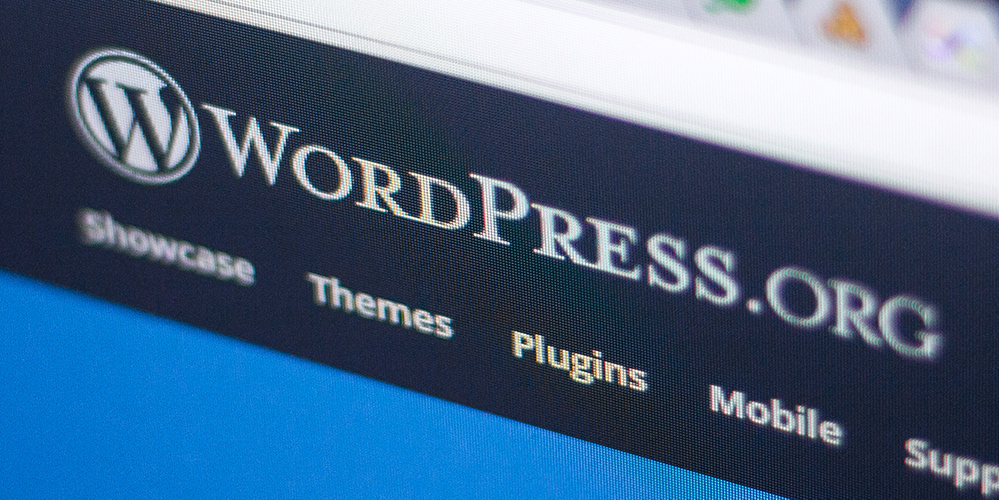 Late last week, WordPress launched version 5.1. Dubbed "Betty," in honor of acclaimed jazz vocalist Betty Carter.
5.1 follows the major release of Gutenberg late last year which saw major changes to the editor, allowing users to rely on blocks (or modules) that can simply be dragged and dropped to wherever they like on the page.
This latest release is putting a larger focus on site health, improved performance of the upgraded editor, and some new developer tools!
For those of you already using WordPress, expect a better, faster, and more secure platform that includes new tools for administrators and developers.
What's Changing with Betty
Site Health
With security and speed at the top of most marketers wish lists (and consumers' concerns) for their websites in 2019, WordPress has actively addressed the issues.
With Betty, it will start showing notices to site administrators that are running outdated versions of PHP, which is the programming language that WordPress is built upon.
The new Site Health feature will check newly-installed plugins against the version of PHP the site is running. If the plugin requires a different version of PHP, WordPress will prevent you from installing that plugin.
IMPACT Developer, Daniel Escardo puts it simply:
"Site Health checks new plugins against the existing version of PHP on the hosting server. This will help avoid crashing the site or having it bug out if the plugin and the versions currently installed aren't compatible."
If you're a WordPress user, you've likely experienced the joys of a single plugin taking down an entire site. Well, worry no more! WordPress now protects you from yourself.
Editor Performance
The editor in version 5.0 was groundbreaking.
It took the code, even short codes, out of building a WordPress site.
Users could control the front end and back end of a website from a single console; an honest to goodness WYSIWYG (what you see is what you get) editor.
Version 5.1 has focused on performance improvements to this editor. It should feel quicker to start and typing should feel much smoother which will only enhance the new capabilities it brought to the platform.
Continued performance improvements are expected throughout the next couple of releases.
Developer Tools
Multisite Metadata
5.1 introduces a new database table that stores metadata associated with sites and allows for the storage of arbitrary site data relevant in a multisite / network context.
Site metadata provides an alternative to using options and can be retrieved from multiple sites in a much more efficient way.
Be careful about overusing this one, though. There are significant trade-offs to using site options and site metadata, so be sure to think about every piece of data associated with a site and the best way to store it.
Cron API
The Cron API has been updated with new functions that assist with returning data and includes new filters for modifying cron storage.
In previous versions of WordPress, the functions used to modify scheduled tasks would return ambiguous values that made debugging harder. Now, these return values indicate whether the function call was successful or not.
Additionally, in WordPress 5.1 writing custom storage systems for cron events will become much easier. Users can now add filters to each of the functions used for scheduling, re-scheduling, canceling, and returning a list of events.
Other changes in behavior affect cron spawning on servers running FastCGI and PHP-FPN versions 7.0.16 and above.
New JS Build Process
5.1 features a new JavaScript build option which follows the major reorganization of code that began in the Gutenberg version.
This will bring a sense of "polish" to the existing editing blocks and include micro-animations for a smoother experience when hovering over menus or accessing the sidebar in the editor.
Most notably, it's faster. 5.1's loading time is down to 13.6 seconds as opposed to 15.1 from the previous 5.0 version (based on a post that has 36k words or 1000 blocks). That's huge! Expect to see more performance improvements as new releases continue.
Other Developer Updates
Updates to values for the WP_DEBUG_LOG constant

New test config file constant in the test suite, new plugin action hooks

Short-circuit filters for wp_unique_post_slug(), WP_User_Query, and count_users()

A new human_readable_duration function

Improved taxonomy metabox sanitization

Limited LIKE support for meta keys when using WP_Meta_Query

A new "doing it wrong" notice when registering REST API endpoints
Getting Started
It's always best to keep WordPress updated. As any experienced WordPress user knows, things like themes and plugins will break otherwise.

While WordPress has added in some welcome safeguards this time around to prevent this it's still a best practice.

Talk with your developer(s), backup your existing site (just in case), download 5.1, and get moving.

WordPress 5.2 is scheduled to be released in April. So, don't drag your heels. Keep your site in the best condition possible and reap the benefits of this latest release.
Free: Assessment
Does your website build trust with buyers and bring in revenue?
Take this free 6 question assessment and learn how your website can start living up to its potential.