5 Huge Marketing Tool Updates You Need to Know for 2019 [IMPACT Toolbox Mar 2019]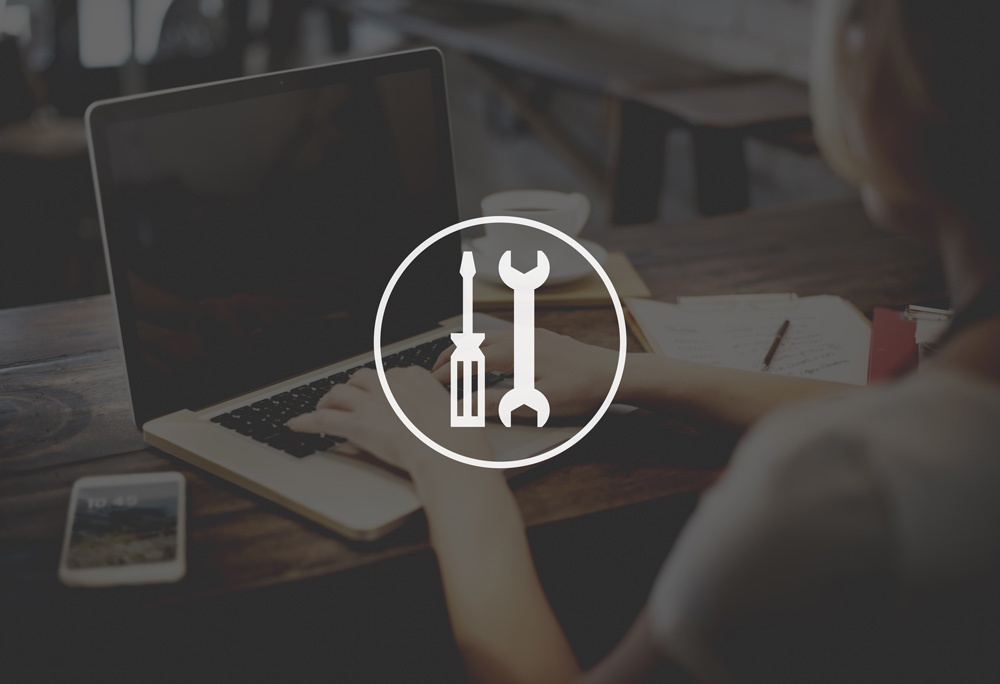 In case there was any doubt, trying to keep up with marketing tools is like drinking from a fire hose.
I'm still trying to find the off button. Hoses have off buttons, right?
While the first few months of 2019 have been a stampede of updates and new releases, there are a few big ones that may have slipped under your radar.
This article is part of our IMPACT Toolbox series.
With IMPACT Toolbox, we discuss all of the latest (and even underrated) marketing tools that you need to try. We make recommendations by category, helping you figure out what tool is best for your situation, and introduce you to tools you may not have heard of otherwise.
Have questions about a marketing tool, whether or not we've reviewed it?
Reach out to us and we'll see how we can help.

Today we're going to look at:
Price: Starts at $99/mo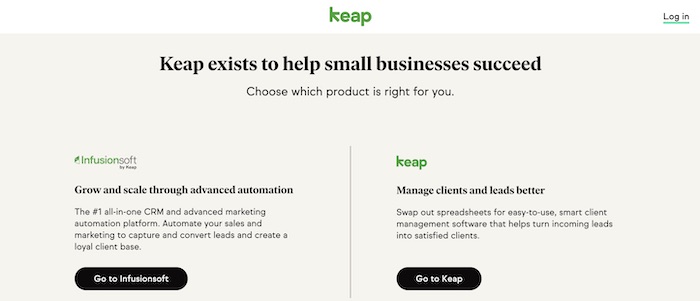 If you're a small business that has looked for a CRM and marketing automation in the last decade, you probably considered Infusionsoft. They are a big name in that space, and claim to be an "all-in-one" solution for small businesses, but recently, the tool took a backseat with the release of the company's now landmark offering, Keap.
Why change the name of a 17-year-old company?
Infusionsoft's purpose is "to help small business succeed," but that became more complicated as features were added without updating the underlying tech or main interface.
Essentially, Infusionsoft was a really powerful tool that could both overwhelm and confuse users if they didn't spend a lot of time learning and working with it. And in a time when user experience can make or break for a company, Infusionsoft's interface was lacking.
These were considered detractors from Infusionsoft's offering over the last few years.
As a result, competitors were able to steal market share by being simpler, more modern, cheaper, or a combination.
Enter Keap. A tool with similar capabilities, but a much wider audience.
Infusionsoft as a tool didn't change all that much, but Keap is a simpler, more CRM-focused application that combats many of the issues that arose when the original tool became more comprehensive.
Where someone may not feel the need to pay for everything Infusionsoft offers, Keap is an alternative more suited to SMBs and frankly, that's more useful than a spreadsheet.
If you have a small business that is currently running on spreadsheets, you will want to check out Keap.
It's powerful, but focused enough that you're not adding a lot of unnecessary features. It will help with some of the administration of tasks so you can do more impactful client work.
If you have a small business, but Keap is too simple, Infusionsoft by Keap is a worthy option.
It's a smaller scale version of HubSpot, with less of the features but some of the more expensive ones (like email marketing automation).
Price: Requires Drift Pro or above ($400/mo+)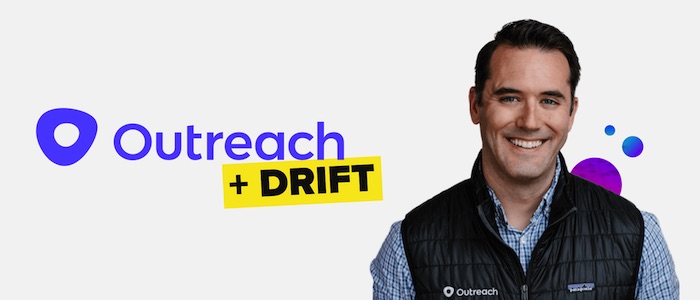 Drift and Outreach are big players in their respective niches.
Drift as a conversational marketing tool and Outreach as a sales enablement tool.
In a nutshell, Drift adds a conversational personal touch element that Outreach is missing and Outreach adds a more comprehensive sales process and approach to Drift's conversational marketing. It enables Drift to work with a more complete picture of your customer's lifecycle.
Both platforms can function on their own, but together they help maintain a consistent feel throughout the customer journey, whether someone is interacting with an email, a sales rep in a conversation, or a bot.
When someone clicks on a link in an email, the conversation that greets them can have a personalized message from their sales rep and if their rep isn't available, a bot can help book a meeting.
If your rep is currently in a conversation within Drift, the prospect can also be assigned to an Outreach sequence so no one falls through the cracks.
Plus, their Drift conversation will show up in Outreach's activity feed, so you have a complete picture no matter which tool you are working with.
The integration does require Drift Pro or higher, but you are going to want that extra functionality to get more out of both tools.
3. Ubersuggest 3.0: The Free SEO Tool Adds Domain Level Metrics
Price: Free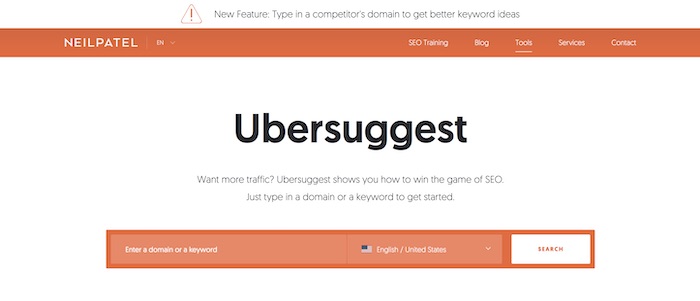 Not every tool requires a big budget! Sometimes you can find some really great ones that don't cost you a dime.
One of those is Ubersuggest.
This SEO tool from Neil Patel has been around for a while, but it was limited to the specific keywords you searched, so you had to do a lot of extra work to tie a lot of your domain keywords together cohesively.
Not anymore.
Ubersuggest 3.0 now works on a domain level, and has a similar layout to other big name SEO tools.
You can see your organic keywords and traffic, as well as paid keywords and estimated paid ad costs.
This gives you a high-level snapshot of how your website SEO is performing and once you're tracking that, you can work to improve on your weaknesses and double down on the areas of your site that are doing well.
But remember, these are all estimates.
The price you pay for free is that you're getting less accurate information than you would from a paid or integrated tool on your website.
And that's okay.
Ubersuggest also provides (but not limited to):
a domain score

backlink count

referring domains

top keywords

top seo pages
Essentially, if you can't afford a more expensive tool, use Ubersuggest to generate keyword ideas and monitor your SEO metrics for free.
If you can afford a more expensive tool, check how close the numbers are and see if you can get away with just one.
You may end up using Ubersuggest as a supplement to other paid tools, but at the very least it has a nicer interface than some of the others. And sometimes clarity can be worth a lot more than we think.
4. Coda 1.0 Release: The Official Launch and Addition of a Mobile Version
Price: Free (there will always be a free version, but a pricing model will come eventually)
The last time we talked about Coda, it was still in beta. And while this official release doesn't have many big functionality changes, it does show that Coda is ready for full use.
They even added a sweet mobile refresh and iOS app.
As a quick refresher, Coda is a platform that allows you to create documents, tables, and apps, and combine them in ways you can't in other standard tools. You can have a simple document to jot down notes, then build a table off of that to keep track of meeting milestones, and have that table update when other separate documents are updated, and send weekly check-ins to the teammates that attended that meeting.
Most tools like this have a mobile version, but they aren't built for mobile.
Coda uses what I can only assume is black magic to convert your documents into what really feels like its own app.
For example, what might show up as a button on a desktop browser is a swipe option on mobile. It's these little functionality tweaks that make Coda on mobile really feel like a native mobile app.
So now, instead of trying to find or buy the perfect app to supplement your business, you can build a simple version for yourself and get back to doing what you do best.
While there are plans to implement pricing in the future, Coda says they will always have a free version. And for now, it's completely free anyway.
If you build something cool, share it with us (if you can)!
Price: Free to start, then $29/mo and up to go fully functional and live
For those of you not familiar with it, Webflow is a website building tool that empowers designers, creative professionals, and entrepreneurs to create websites without coding.
Their initial disruption target was WordPress, but with the addition of their eCommerce capabilities, they are now targeting Shopify.
Shopify is an incredibly powerful tool, and a huge player in the eCommerce space, but to really customize your site, you need to work with their templating language, Liquid.
In comparison, Webflow allows the code-free ability to customize your:
checkout page

shopping cart

products and product pages

layout

transactional emails

animations

and more
You can also manage your inventory, accept multiple payment methods, choose shipping options, and automatically calculate taxes and just about any functionality you can't find can be extended with Zapier.
Webflow is clearly committed to being a worthy competitor to other big names in eCommerce and while Shopify still edges them out at the moment with full capabilities, Webflow has carved themselves a strong niche and will continue to chip away and grow market share.
Some upcoming features include coupons and promotions, as well as the ability to sell digital products.
Which tool are you using for your online store? What do you wish it could do better?
Major Tool Updates That Are Shaping the Marketing Landscape
Sometimes updates are just as important as new tools. Integrations and new functionality can completely change the way your business can do business.
Whether you're finding the right CRM and marketing automation tool, expanding your conversational marketing and sales enablement efforts, auditing your SEO tools, creating documents as powerful as apps, or building an online store, there's a tool that is changing the way you work.
Did you find something useful in our round-up? Let us know how one of these tools helped improve your business in IMPACT Elite! And if there's a specific tool you have questions about, let us know and we'll see if we can help you figure out the best option for you.
Free Assessment:
How does your sales & marketing measure up?
Take this free, 5-minute assessment and learn what you can start doing today to boost traffic, leads, and sales.