5 of the Most Common UX Myths Busted [Infographic]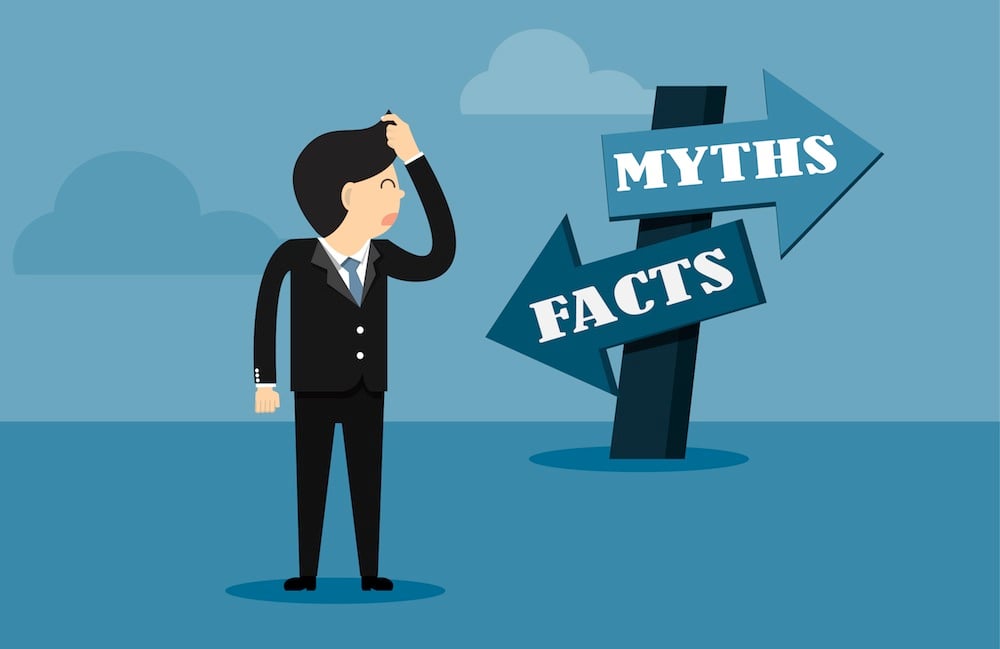 Uncooked rice makes pigeons explode.
Drinking alcohol when you're cold will warm you up.
Pulling a grey hair will make two grow in its place.
We are all familiar with these common myths that used to make their way around the schoolyard or family when we were younger.
If there's one important lesson that can be learned from these myths, it's that you can't always believe what we hear.
This is especially true when it comes to the topic of user experience.
UX can be tricky enough on its own, add in common misconceptions from people who think they "know what people want" and it can seem almost impossible to create a delightful experience for your website visitors.
To help distinguish the difference between fact and fiction, InternetDevils, a web development company, compiled a list of the most common myths we see today in the UX industry.
Here's a few of the myths they bust in their infographic:
Users do not scroll down
According to a study done by ClickTale, 76% of users actually scroll down a page, and of those 76%, 22% of them make it all the way down the page.
This belief may have been true 10 years ago, but now people are used to scrolling. They are more curious and actually according to ChartBeat, users pay 66% of their attention to items below the fold.
All Users are Rational.
Don't believe that all users are rational and that they work their way through your website while analyzing all of the information on your site. Your visitors are heavily driven by their emotions.
Check out all the myths in the infographic below:
Free: Assessment
Does your website build trust with buyers and bring in revenue?
Take this free 6 question assessment and learn how your website can start living up to its potential.