6 No-Word Persuasive Strategies to Keep People on Your Website [+ Examples]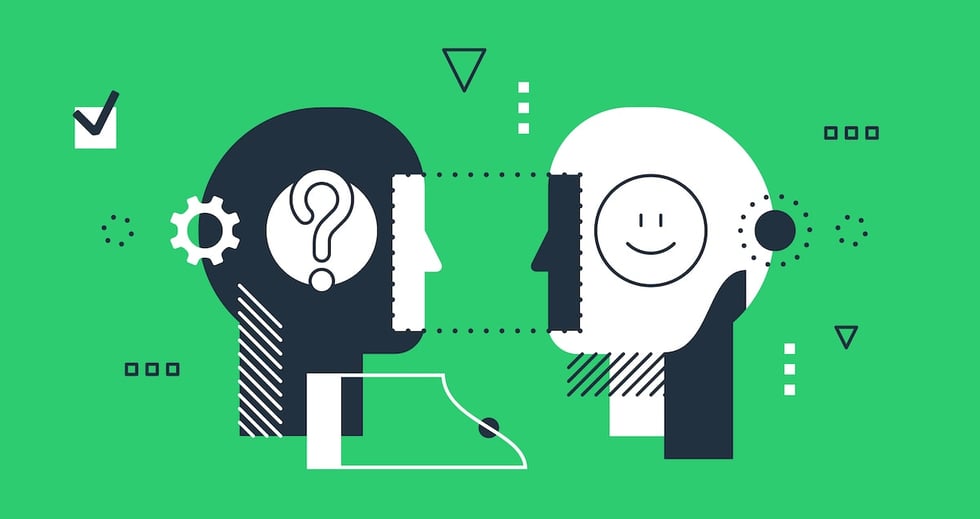 March 12th, 2018 min read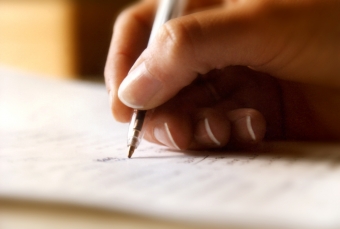 What better way to start a Monday morning than with a piece of really great news? Well for us at IMPACT we were excited to see that HubSpot mentioned us in their blog post Monday morning titled, "9 Companies We Admire for Creating Marketing People Love." High five to us! When you are acknowledged for the great job you are doing it gives you the motivation to continue producing remarkable content.
When creating our content at IMPACT we cater to our followings needs and interests, but we never stray away from our own brands personality. We make sure that our brand and our personality incorporated in all of the content we create.
Creating marketing content people love is important not only so that you can create content your followers love and generate leads, but because it has the potential to produce a viral effect. You want to make people stop, engage, and share your content. This is how you get noticed, and noticed quickly! In honor of being recognized for our loveable content we wanted to show you five of our personal favorite pieces of content we have recently created that show our company's personality as well as our expertise.
If you are interested in learning more about producing producing remarkable marketing content read our ebook, "How to be the King of Content Marketing" to learn more!
Industry Expertise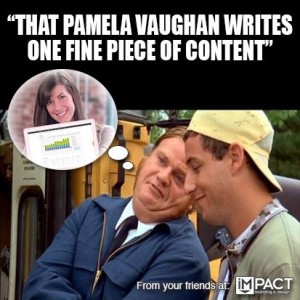 In our blog post "How Blogging Conveys Industry Expertise" we used a photo with Pamela Vaughan a leading industry expert at HubSpot. Using humor while conveying the importance of knowing your industry and becoming a though leader can generate traffic and increase leads. It was a subtle sense of humor, but it generated social media buzz and got industry professionals commenting on our article.
Recruitment
Everyone has heard the song "Call me Maybe" so why not use it when trying to hire? Here at IMPACT we embrace current social trends and try to incorporate them in our everyday work. Luckily for us this hiring campaign tactic worked and we gained a few more inbound marketing experts because of it!
Holiday Marketing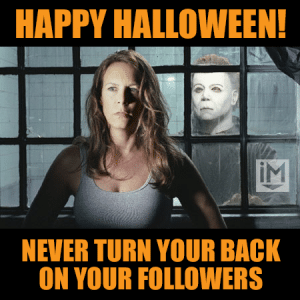 Although people can go overboard in their holiday marketing campaigns, we wanted to once again show our IMPACT personality this Halloween in a small way. Our blog post, "The Scary Movie Guide to Improving your Marketing Campaign" featured a photo with the catchphrase "never turn your back on your followers". Although we incorporated a joke into this content the main goal was to create a piece of content our followers would love reading. This blog post is still informative by talking about common marketing mistakes to avoid, while comparing them to mistakes people make in scary movies. It is an easy way to link what our company does to a trend people are currently focused on.
Office Atmosphere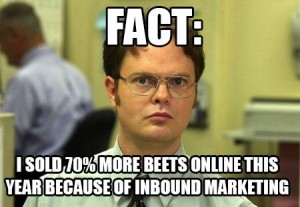 While we are busy working hard at our office every day, everyone still enjoys a good laugh from time to time. To keep our minds fresh and prevent writers block a good joke is sometimes key. We have some fans of the show The Office here in our IMPACT office so this small meme provoked some good laughs from our team. It is important to keep the office happy so that they can continue creating lovable marketing.
Statistics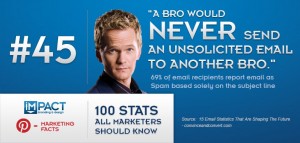 Everyone loves statistics because they present evidence. However, reading statistic after statistic can get repetitive and boring. Adding humor into statistics not only will grab attention quickly, but it could also make the statistic that much more memorable!
Incorporating your brand personality across all different content mediums will increase your credibility and continue to generate traffic to your content. We are glad that we can be recognized for the lovable marketing we are creating here at IMPACT. We will continue creating content people love and hope others can benefit from our ideas as well!
FREE On-Demand: The Website Optimization Summit Opening Keynote
Watch Liz Moorehead's takeaway-filled opening keynote from the Website Optimization Summit for FREE inside IMPACT+.
Your business website should be your most profitable virtual employee -- closing deals left and right. Yet, business leaders and digital marketers just like you are unwittingly undermining the money-making potential of your website.
Let Liz Moorehead show you the simple and powerful ways you can immediately increase the revenue potential of your business website, no matter what industry you're in, in this information packed keynote.