7 Ways to Blow Potential Conversions on Your Landing Pages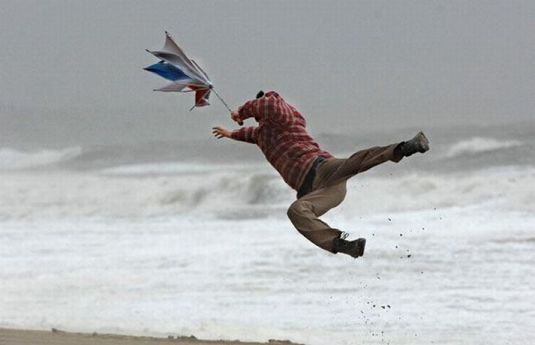 Not interested in converting your website visitors to leads?
Great! Have we got just the article for you.
Below, we've detailed how to totally blow any chances of a landing page conversion with a list of several, proven snafus that will surely have your lead generation drying up like the Sahara in July.
How to Blow Landing Page Conversions
1. Including Navigation Bar
Are you giving your visitors an easy way to leave your landing pages and go to other parts of your site, thus lessening the chance of a conversion? It's imperative that all of your landing pages not include your navigation bar at the top of the page. You work very hard to drive website visitors to your landing pages, don't make it easy for them to leave.
The focus should be on the conversion.
If you happen to have included the navigation bar on your landing pages, follow these simple steps if you have HubSpot's classic landing pages:
Go to page properties and click on show advanced options
Find hide navigation and CHECK that box.
If you're fortunate enough to have HubSpot's new landing pages where you don't have a site map added to the template, you don't ever have to worry about hiding your navigation bar, they already do it for you.
Did you know that 16% of landing pages are free of navigation bars? This is a pretty scary statistic from Marketing Sherpa.
Are you part of the 84% of marketers that are allowing landing page visitors to click over to other parts of your site? Why would you want to distract your leads? You don't want to give your leads any other options besides converting or hitting the back button. If you actually remove that navigation bar, increasing landing page conversion rates by 100%. If you're not impressed by that quick fix, then I don't know what to tell you.
2. Stale Content
Is your content stale? Let me ask you a question, do you like eating stale bread? Of course not.
So why would you subject your visitors to stale content? Much like that stale piece of bread, your visitors aren't going to be interested in bland content that conveys no value.
Some ways that you can spice up your landing pages is through utilizing actionable language and conveying value in your offers.
Actionable language is all about how your offer will benefit the prospect. For instance, they'll rank higher, generate more leads, increase sales.
So now that you've told your visitors what they have to do, check out the content on your landing pages. If you cannot even stand reading your landing pages, you will definitely want to edit the content on those pages. Ask yourself, are you creating value with your offer? You should be able to tell your visitors what they will gain by converting.
3. Long Forms
So you don't have navigation and your content is remarkable, are your forms too long?
Even great landing pages blow conversions if the form is too long. It's important to keep your forms short and sweet. A great way to keep you from having a form that's a mile long is progressive profiling.
You don't want to scare prospective leads away by asking too many questions. You can collect more information by using progressive profiling, allowing you to control which questions appear on a form based on what you already know about the lead. No one wants to fill out the same form repeatedly, especially if it's extremely long.
Benefits of progressive profiling include:
Achieving higher conversion rates
Avoid repetition in your forms
Reuse the same forms across multiple landing pages
Not only should you develop shorter forms, but move those forms up above the fold. Don't make it hard for your visitors to redeem your offer, this isn't Where's Waldo.
4. Too Personal, Too Soon
Are your questions too personal? You aren't asking this person out on a date, you're asking them to convert on a landing page.
If you're asking visitors for their phone number, company name, etc., on TOFU forms, you're probably scaring them away. You don't want to be seen as that creepy neighbor next door no one goes to visit, be the socialite of your neighborhood.
Consider asking visitors the following questions for a TOFU:
Consider asking visitors the following questions for MOFU's and BOFU's:
5. Content Heavy/No Images
If your landing pages read more like a Dickens novel than a landing page, it's a good indication that you need to shorten your page.
No one wants to read a novel, they quickly want to scan the offer and gain a better understanding of the value it will provide. Aim for around 100 words of copy or fewer on your landing page, so your visitors can quickly read and understand what your offer is about. Now don't just go adding one big paragraph of 100 words.
Implement the following elements into your landing page copy:
Now that you have developed a better strategy to lay out the content on your landing pages, and understand that you should have a short compelling copy, you should also include a relevant image. Humans are visual creatures, people don't just say "a picture is worth a thousand words" for nothing.
A great image is a quick and easy way to upgrade your landing pages and grab your visitors attention, a surefire way to gain more conversions.
6. Misguided Content
Does your landing page content say our or we everywhere? If so, you're putting the focus on your company rather than what's more important; the prospect.
As a business, your main focus should be about your customers and visitors, they want to know more about what they can learn from what you're offering them.
Consider the following statement:
Rather than saying, "Our offer does x,y,z..." say, "You'll learn how to x,y,z..." You want to keep the focus on the visitor, not you.
Taking a look at your landing pages, do you mention "our offer" anywhere? If so, this is a simple change you can make to turn the attention back to your visitors.
7. No Social Sharing
Have you done everything right so far? If so, you probably have a dynamite offer that's attracting visitors, but you don't have any social sharing buttons.
If your leads can't share it through various social channels, you're significantly losing an opportunity to expand the reach of your offer and landing page. If your visitors loved your offer, don't you think they would want to share it with their network of contacts?
By sharing your landing pages, your visitors are sharing your information to all of their contacts, allowing you the opportunity to develop more conversions. You cannot tell me that you don't want more visitors converting on your landing pages.
Want more help? We've got a list of landing page examples that can inspire you.
Free: Assessment
Does your website build trust with buyers and bring in revenue?
Take this free 6 question assessment and learn how your website can start living up to its potential.