Adobe Is Rolling Out a Full Version of Photoshop for iPad
Joel Waggener also recommends this free website performance assessment.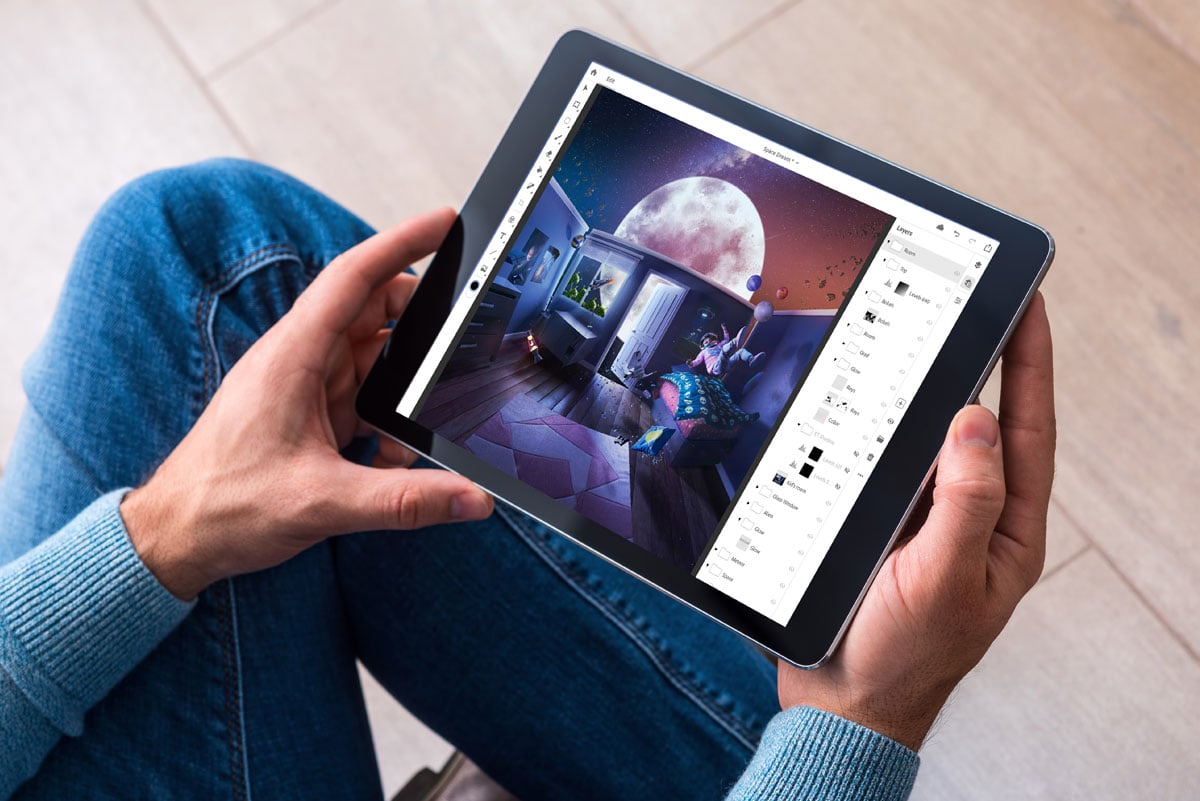 Whoa-boy! Adobe announced their flagship program, Photoshop, is coming to us on the iPad sometime in 2019!
Okay, okay, it doesn't take much to get me excited.

As a designer, my mind raced with the possibilities upon hearing the news I thought would never happen.
Free Assessment: Website Performance Assessment
The iPad currently has access to Photoshop, but this new release is the "real Photoshop," with most of the same functionalities as the desktop version.

The app will rely on something new, called Cloud PSD, to create, save and access files.

Cloud PSD files will exist in the Creative Cloud which will allow users to access the same files from any device that has Photoshop Creative Cloud.

Adobe's chief product officer, Scott Belsk, said in an interview with The Verge:
"When we ship Photoshop on iPad, [Cloud PSDs] will also run and automatically show up on your desktop product. Suddenly, you'll have this cloud-powered roundtrip experience akin to a Google Docs experience, where literally the source of truth of your Photoshop creation is in the cloud."
Here's a little preview, from Adobe, of what is now possible with Photoshop for the iPad:
Photoshop On An iPad v. Desktop
While Adobe has worked hard to include as much of Photoshop's full functionality as possible into this version for the iPad, there are a few key differences including:
No mouse.
Illustrators are already very familiar with using a stylus with the iPad, but designers will have to get used to a pencil-and-touch environment. You could use your finger, but the stylus will be way more accurate.

No keyboard shortcuts.
Those tried-and-true keyboard shortcuts that designers utilize everyday on their desktops are out the window. They will be replaced by other interface elements and natural touch gestures. Adobe has, however, indicated that keyboard shortcuts will be incorporated in the future.

No timeline.
The early version will leave this feature out, so no animation or video editing, which is a bummer.
What This Means For Designers
As a designer, I got very excited by the possibilities of using an iPad to free myself from the confines of my desktop or my laptop when doing design work. But this version of Photoshop for iPads will definitely not replace my desktop app as my primary tool. I still love my mouse (and getting used to a stylus honestly intimidates me) BUT, it will be a great extension of my workflow.

If anything, learning new ways to use Photoshop will invigorate my creativity.

There will be a large learning curve, but I trust that Adobe is doing everything to make it as intuitive as possible for wider adoption.
How Much Does Photoshop CC for iPad Cost?
In order to get Photoshop CC for iPad into our hands quicker, Adobe will release the first version with limited features and will slowly add other features over time.

If you already have a Creative Cloud account, the upgrade will be included as part of your subscription. Of course, you'll also need an iPad Pro! I don't have one. Ahem ahem.

Want to see it in action? Check out this video The Verge put together after getting early access to the product:
Header image via Adobe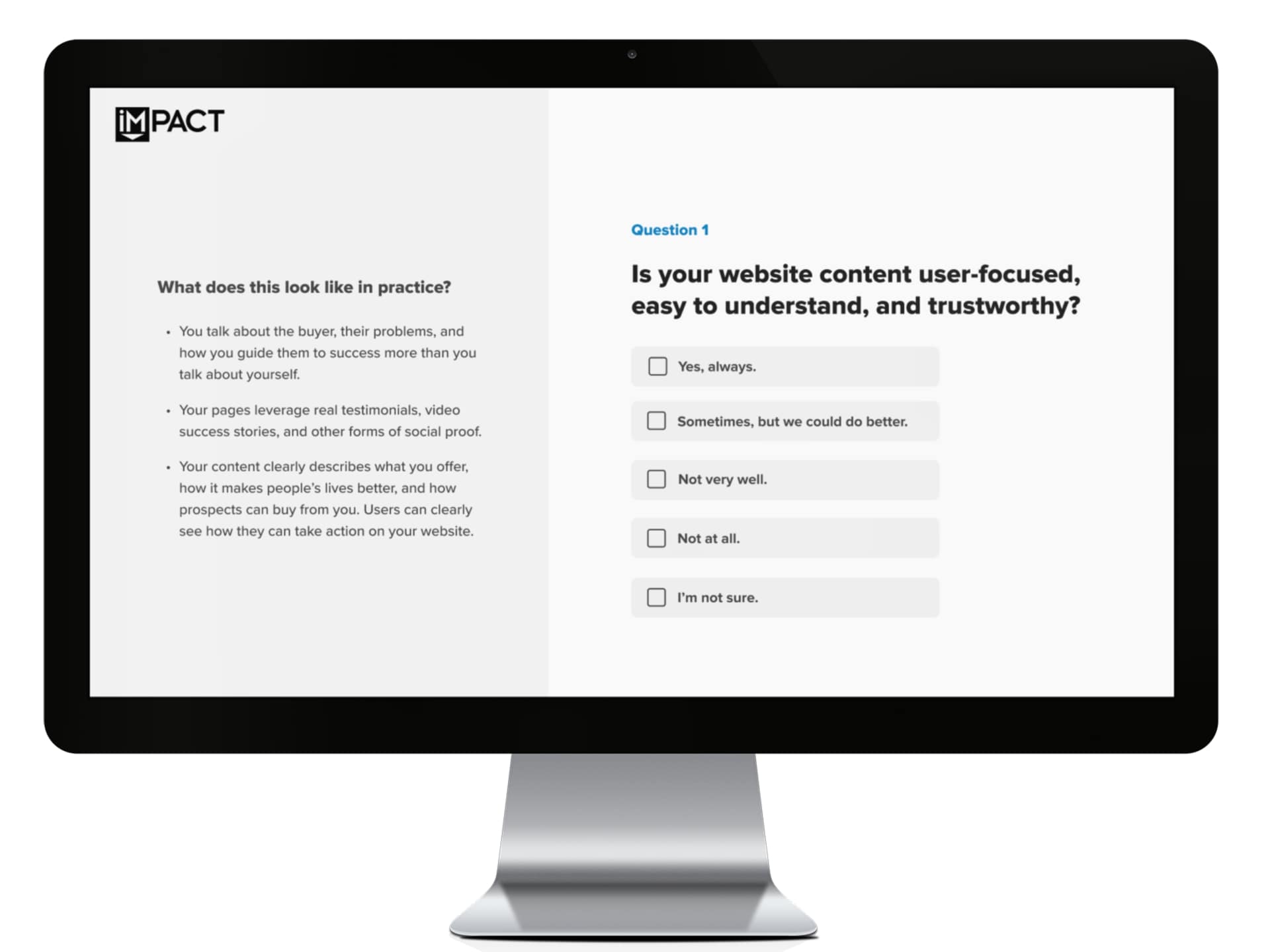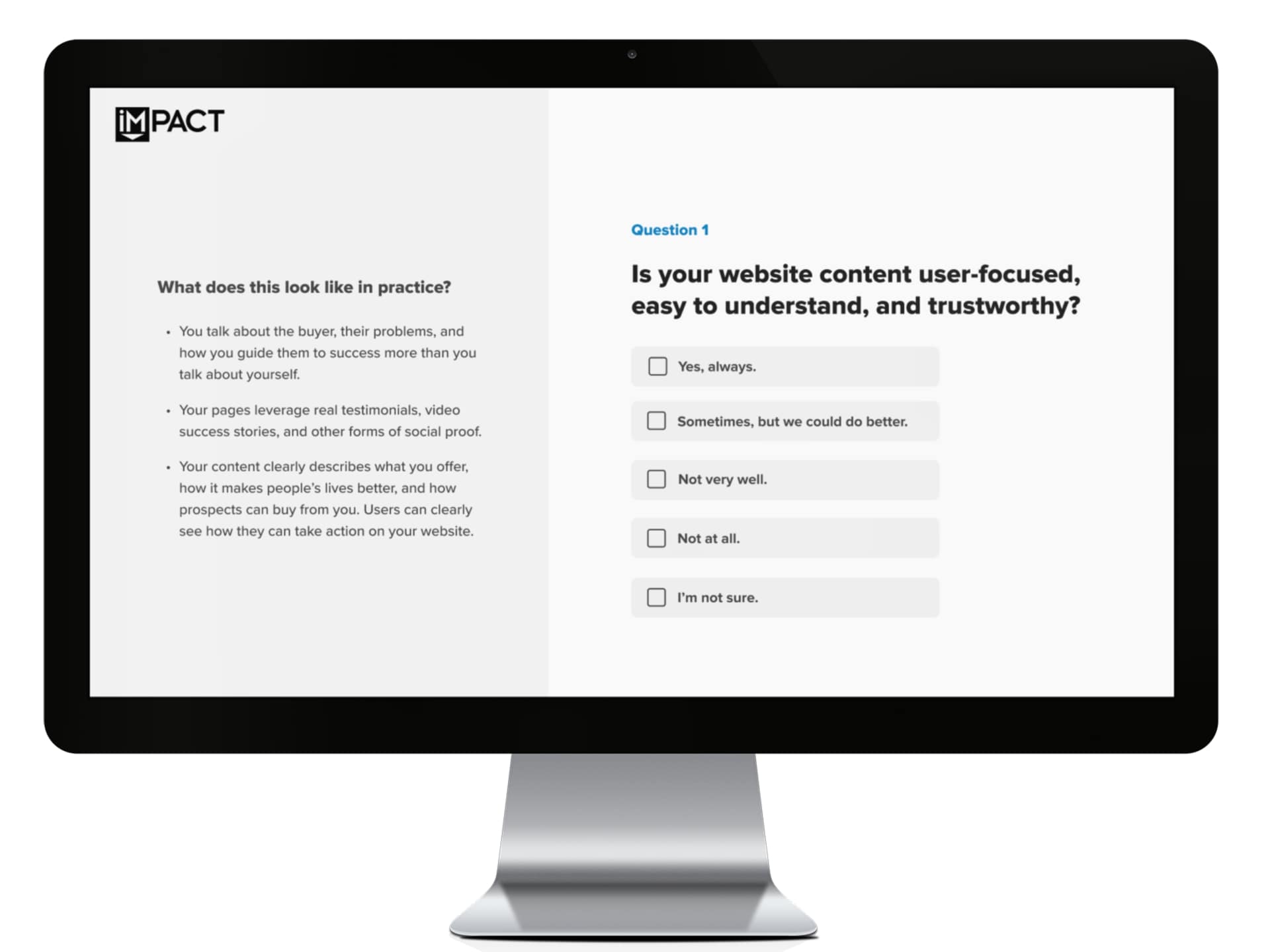 Free Assessment:
Website Performance Assessment
Does your website build trust with buyers and bring in revenue?
Take this free 10 question assessment and learn how your website can start living up to its potential.
Published on October 16, 2018