Subscribe
Join 40,000+ sales and marketing pros who receive our weekly newsletter.
Get the most relevant, actionable digital sales and marketing insights you need to make smarter decisions faster... all in under five minutes.
Thanks, stay tuned for our upcoming edition.
"Alexa... Make a Real Human Read Me The News!"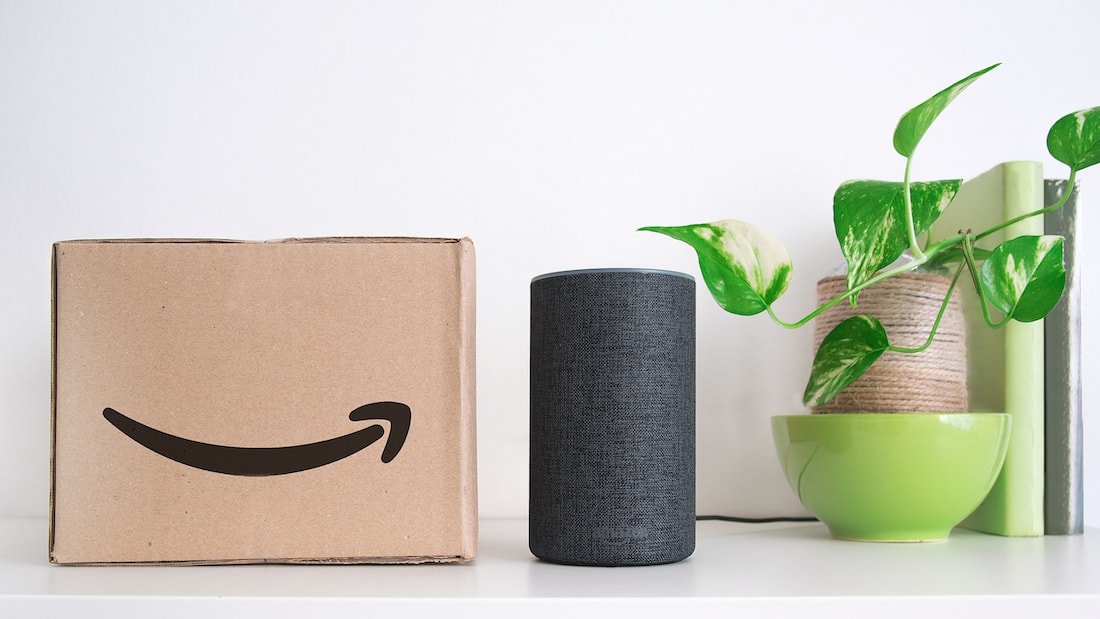 I had an amazing holiday season this year and hope all of you did as well.
I was able to spend quality time with my friends and family, gave some cool gifts, and received some very thoughtful ones in return.
Even though it is definitely NOT a competition, I think it's safe to say that Amazon won holiday gift war again this year.
Not only was Amazon's Alexa companion app the most downloaded app in both the Apple App Store and Google Play on Christmas Day, but Amazon also said a record number of smart home devices were sold during the 2018 holiday season (though official sales numbers have not been released…).
I've had an Alexa device for a couple years now and absolutely love my Flash Briefing. However, the text-to-speech functionality used by most news publishers just doesn't do it for me.
Like a great newsman named Ron Burgundy, I'm very particular about who reads my news:
The droning robot voice makes me lose interest very quickly and I find that I don't retain as much information.
Thankfully, Noa - Journalism Narrated (pronounced "Noah") has come to the rescue of marketers and those of us who prefer to consume our news through longer-form audio, like podcasts and talk radio.
What is Noa?
Noa is a Dublin-based startup that employs half a dozen human narrators to read you the news from top publishers like The New York Times, The Economist, Bloomberg, and others.
You can start using this feature on your Alexa-enabled device (full features coming soon to Google Home), by saying "Alexa… Enable Noa."
Once enabled, you can ask Alexa to listen by publisher, topic, columnist, or simply listen to their latest content by saying "Play Latest".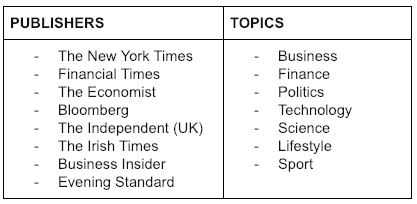 Noa is free to install and allows you to stream up to 10 articles per week. If you want unlimited access, you may have to pay up to $7.99/mo.
Why Does This Matter to Marketers?
According to a series of reports issued by RBC Capital Markets, the smart home device market as a whole reached critical mass during 2018 with about 41% of U.S. consumers now owning a voice-activated speaker, up from 21% in 2017.
This means if your brand isn't planning for voice -- it needs to be.
This "new" medium is a huge opportunity for agencies and publishers that are already producing content on a regular basis to reach even more people. If your company is already blogging or publishing articles, what is stopping you from narrating those articles?
I think that Noa, and narrated news in general, is a cool, unique way to potentially reach a new audience (with minimal additional work on the brand's part).
At this point, Noa only supports a handful of columnists from the world's top publishers. However, the buzz behind Alexa's new skill proves that there is a market for this.
Your team can test this out TODAY! Try recording some team members reading your content and release them as podcasts through iTunes, Spotify, or any of the other free podcast hubs.
This may actually be the easiest and cheapest way for your company to break into the long-form audio game. Voice-activated smart devices are here to stay.
Is your company already producing content for smart home devices? Shoot me an email and let me know what you're doing!
Free: Assessment
Does your website build trust with buyers and bring in revenue?
Take this free 6 question assessment and learn how your website can start living up to its potential.