Google Launches Updated Shopping Platform: Will It Sway Retailers?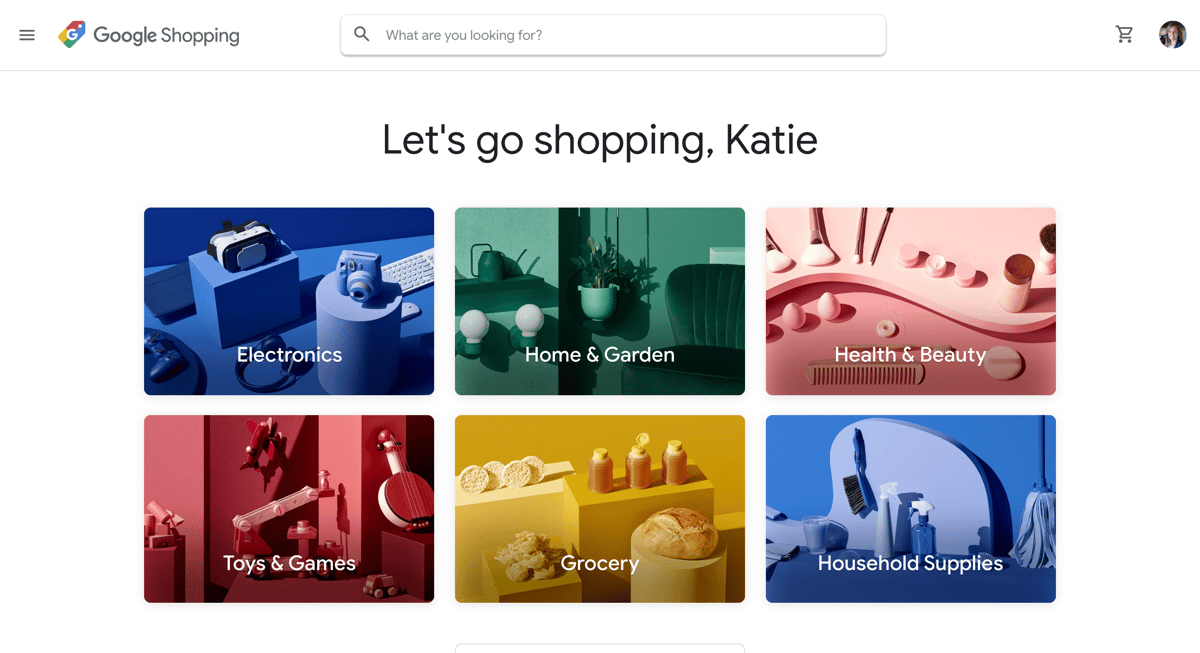 On October 3rd, Google announced the launch of its updated Google Shopping platform to the U.S. market on both desktop and mobile.
Google teased the updates earlier this year and tested it in France and other countries.
Previously, Google Shopping was simply an element of the search engine, producing results of product searches. Now, it's a more robust system that adds features for a better experience.
One can presume that the updates were made to the platform in an effort to compete with major retailers like Amazon and Walmart, who are dominating online shopping.
Certainly, these updates make Google Shopping more user-friendly and easy to use, but they could also affect retailers and how they optimize their relationship with Google.
First, let's cover what updates have been made.
How is Google Shopping different today?
Other than a new UI, the new Google Shopping platform has a few new features it's proud of.
Personalization
According to Google, "The new homepage is personalized so you see useful product suggestions, as well as sections that help you reorder common items or continue your shopping research. And when you're ready to buy, you can choose to purchase online, at a nearby store, or directly from retailers on Google."
For consumers, this is a nice touch that improves the overall experience.
Buy on Google
You're now able to buy certain products directly on Google. This is the biggest update, in my opinion, and a smart move for the company. Now, they can provide helpful information through a collection of results via search, but you'll easily be able to purchase the product right there.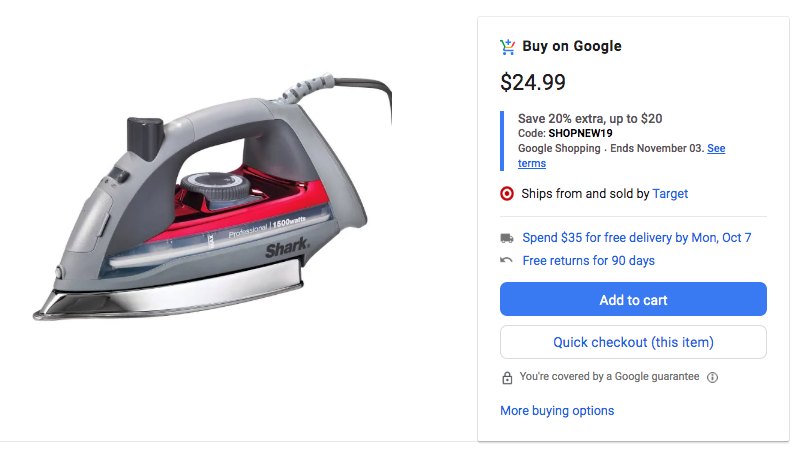 Google also claims that this is a safer process, as it will use the payment information saved in your Google account.
One additional, less-tangible bonus they've added in is that your purchase on Google's platform is going to help the world. The company promises that "whenever you buy on Google, we will also invest in clean energy projects to offset the carbon emissions created from shipping your order. "
Will this be enough of a pull to attract shoppers to make a purchase on Google rather than other sites?
Price tracking and lowest prices
The new price tracking feature isn't groundbreaking, but it is useful on other Google tools like Flights.
This feature will also help find products and prices in your local stores by using your location, helping to promote smaller brick and mortar locations.
How should retailers react to the Google Shopping update?
It's hard to ignore feature updates from the most influential conduit of website traffic.
I'm sure we all agree that Google rules our digital lives, and this is simply another example of how the tech giant plans to interact with every business and consumer in the digital sphere.
Knowing that, as a retailer, it would be hard to ignore these recent platform updates.
Google Shopping has existed for some time, but with the updates, businesses could have an opportunity to reach more customers through the platform. Additionally, the timing of this launch shouldn't be downplayed. We're just under two months out from Black Friday and Cyber Monday. Clearly, Google is making a play to influence holiday shopping trends.
It's at least worth exploring the updates from a retailer perspective to identify the effort necessary to optimize for the platform. Google's Shopping Actions will help merchants set up the new features for their products.
Shopping Actions claims you can "acquire new customers on more surfaces, increase sales and loyalty, and elevate your brand."
Check out Shopping Actions and see how these new Google Shopping updates will affect your business as you head toward 2020.
Free: Assessment
Does your website build trust with buyers and bring in revenue?
Take this free 6 question assessment and learn how your website can start living up to its potential.