Growth Mistakes: How 4 Influencers Failed Their Way to the Top [Video]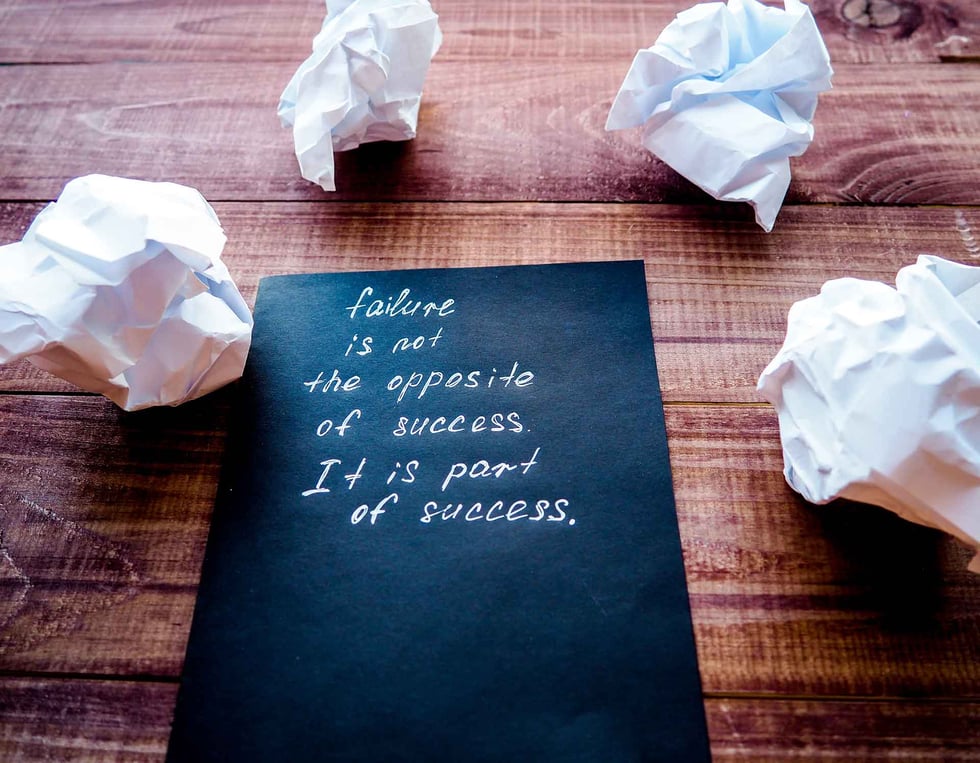 Associate Director of Content, Strategized Initiatives That Increased IMPACT's Website Traffic From ~45K to ~400K
February 25th, 2017 min read
From the outside, growth stories of big brands and their founders often seem like fairy tales.
One day, you never heard of them, the next, they're millionaires keynoting your favorite conference or even being spoofed on SNL.
But don't be led astray, friends.
Overnight success is a myth. Everyone struggles -- just not everyone is open about it.
Luckily for us, the four influencers featured in Mention's latest episode of "Real Smart Marketers" are part of the elite group willing to share their early failures as business lessons for others to learn from.
This insightful video shares business growth mistakes from:
Here's a quick recap of their advice to business leaders:
Learn From Rejection:

"...Within all the rejection.. there was often a bunch of reason why they didn't like the business...so I was able...to put together a roadmap for all the things I needed to do to make my business more interesting and stronger." - Larry Kim

Scale and Hire Wisely:

"We hired too many people… and we ended up having to fire a bunch of people..but we've learned... 1. Create predictable revenue in your business, 2. hire better people to level up with you…. And 3. have a better process for hiring…" - Noah Kagan

Better Late, Than Never:

"It wasn't until 2009 that we sent our first email marketing, BUT this big failure turned out to be a massive opportunity because when we did finally email folks, we launched a great promotion…that went massively well." - Rand Fishkin

Choose Reputation and Values Over Profit:

"Put yourself in a position to choose who you want to work with and I don't mean that in a conceited way. I just mean I had to get very good about expressing my values and what my purpose of being in business was…" - John Jantsch
Check out their full stories and insights in the video below:
Want to learn more about digital sales and marketing?
Master digital sales and marketing when you join IMPACT+ for FREE. Gain instant access to exclusive courses and keynotes taught by Marcus Sheridan, Brian Halligan, Liz Moorehead, Ann Handley, David Cancel, Carina Duffy, Zach Basner, and more.
Access hundreds of FREE courses and keynotes