What does a virtual event consultant actually do?
If you're considering running a virtual event at your company, it can help to have someone who knows the ropes. That's where a virtual event consultant comes in.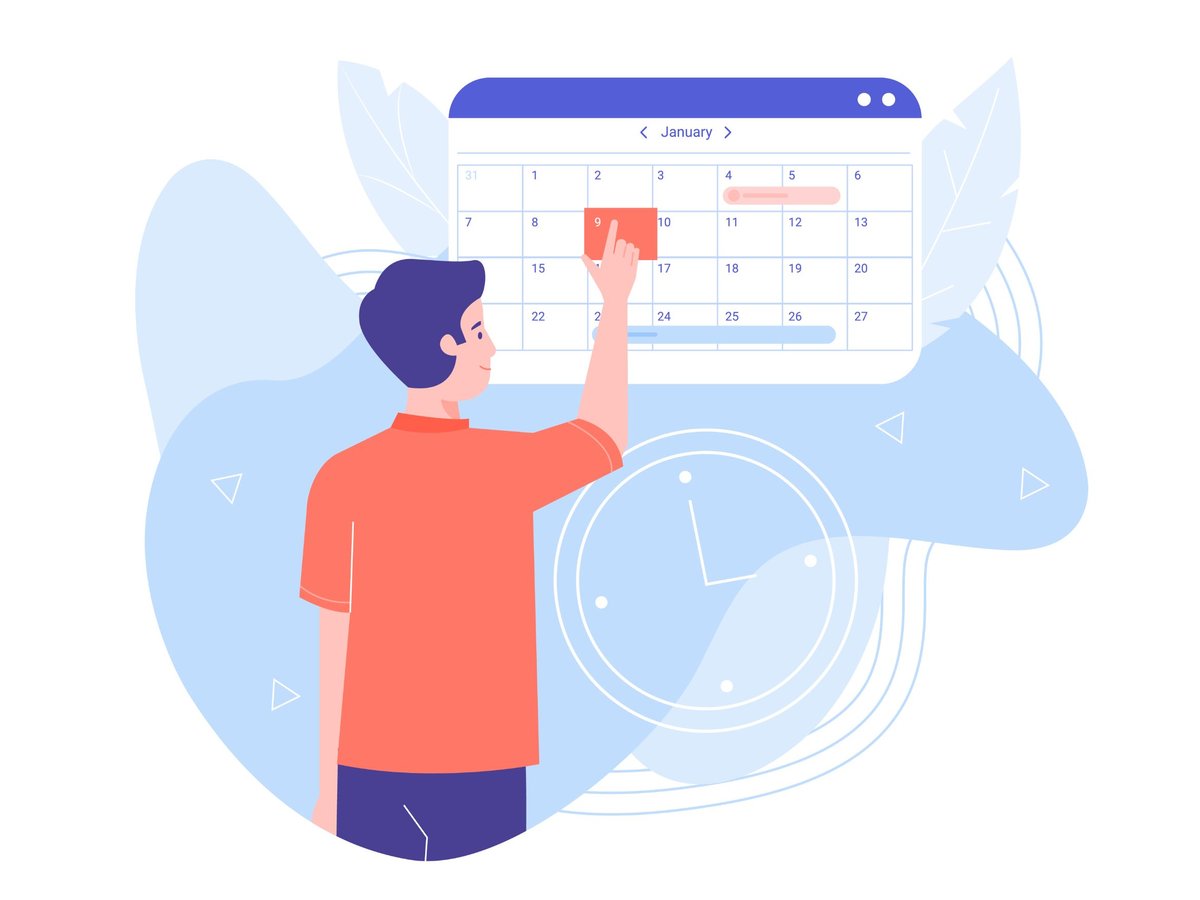 As the pandemic intensifies and quarantine measures fluctuate, it seems clear that in-person professional events like conferences, trade shows, summits, and conventions are still a long way off.
While there are some organizations that are keen to wait it out, opting to not host an event until after COVID-19 subsides, many more are finding that virtual events can be dynamic, exciting, profitable, and (gasp!) even superior to in person events in some ways.
At IMPACT, back in March we quickly adapted our in-person event to a hugely successful virtual one, and we are now are hosting one virtual event per month.
We've also expanded our services to offer virtual event consulting for other businesses curious about navigating these unfamiliar waters.
Stephanie Baiocchi, IMPACT's director of community and events, has spearheaded our company's virtual events push. She has written extensively on the subject, and she shares her expertise at "office hours" every other Friday at 4:00 p.m. eastern. (If you'd like to go, email her at sbaiocchi@impactplus.com!)
IMPACT's virtual event consulting
John: Explain our virtual sales consulting. How do we help clients?
Stephanie: Virtual events are just like in-person events in that there are a million variables. So much depends on what you want to accomplish, and sometimes figuring that out and how to make it happen can be the hardest part. That's what we're here for. We're here to guide you through the decisions that need to be made to have your event accomplish your goals.
In terms of planning the event, picking the speakers, and picking the content — we are here to coach you. How to find speakers that are a good fit, how to start the outreach — we provide direction on timeline and how soon and how frequently you should do things. As virtual event consultants, we are here to guide you on your strategy and your timeline and the things you need to do.
I think the reason that you're putting on a virtual event is to accomplish a business goal. If the goal of your event is to grow your business in some way, whether it's through leads or through profit, our help is going to be invaluable.
By contrast, event planners are more focused on a repeatable process of how events work, which is very cookie cutter.
We're going to step back and we're going to say, well, did you have this as an in-person event? Or are you creating an event for the first time? And have you really thought through how you're going to translate your experience for your attendees? What do the demographics of your attendees look like? Are they comfortable with technology? Are they familiar with using Zoom? Do they need more in-depth direction in how to participate in your event?
We're trying to make sure that your attendees are getting the best possible experience so that you are accomplishing your business goal.
John: Explain the details of the engagement.
Stephanie: IMPACT's virtual event consulting starts at $10,000. This gets you eight weekly, 30-minute calls with a consultant to cover things like how to adapt your strategy, how to create a promotion plan, and how to choose the right event software.
Then, separate from that consultant work, you have a 30-minute call once a week with a video consultant, which could focus on promotion, structuring your presentations, or how to make your recordings or live presentations look really good.
You also get access to your consultants in Basecamp.
🔎Related reading: How much does virtual event consulting cost?
Planning your virtual event
John: How much runway does a business need to plan a virtual event?
Stephanie: Ideally no less than 12 weeks. Can you do it faster? Of course, but I don't recommend it. But it all depends on your event. If you're looking at an event like INBOUND that had upwards of 60,000 attendees, you're talking about something totally different than a 500-person event. Which also might be every different from a high ticket value event for 100 people.
Each is a very different situation. In many cases, I recommend looking at when the ideal time to have your event is, and then backtracking to see how much planning time you can give yourself.
🔎Related reading: How long does it really take to place a virtual event?
The internal team you need to be successful
John: To plan a successful virtual event, what sort of internal team should a company have?
Stephanie: You really do need someone internally to be the ultimate owner and have responsibility for the event and its success. That's typically a virtual event manager or event director, and they're in charge of corralling everyone and everything related to the event.
Once you have your event director, their first step is to map out who's responsible for everything from the technology you'll use, to the content, to the promotion.
You'll need someone to design assets for promotion. You'll obviously need marketing: promotion and copywriting, probably video. You'll also need a support team and that includes both attendee support before, during, and after the event, and technical support that keeps your virtual events software running smoothly and troubleshooting any issues.
For live events, you might need a moderator, too. They can serve as a co-host who engages with the audience during presentations.
🔎Related reading: What a best-in-class virtual events team looks like (recommended roles + examples)
Picking the right event platform
John: What should companies look for in an event platform?
Stephanie: There are a million event platforms out there, and more coming up every day. We have some that we recommend, but it depends on what you're trying to accomplish with your event and the size of it.
If networking is a huge part of your event — and part of what people love about the in-person experience is that they get to meet people or they get to have conversations with new people — you're going to want a platform that really focuses on that.
If you want an event that's really focused on delivering an incredible live presentation experience, that's a different kind of platform. If you want to have pre-recorded sessions that allow for "simulive" engagement, you're going to want a platform that supports that.
That said, if you're doing something simpler, maybe you can just use Zoom or a simple streaming choice, partnered with registration or virtual event hub software.
🔎Related reading: 5 virtual event softwares to use for your now remote event
Platform cost
John: What will that platform cost you?
Stephanie: Obviously, this can vary widely. You can put on a virtual event for as little as $500, depending on your needs and the platform. It could range up to $500,000 for an incredibly large, complex event.
Aside from features, the biggest cost factor in terms of your platform is the number of attendees. You're really paying for the reserved bandwidth so your platform doesn't crash. In general, you should estimate a platform cost of $3-$7 per attendee.
One other thing you should consider: there are so many new platforms being developed. If you're tech savvy and willing to go with an up and coming platform, you can get more platform for your money. Typically, these younger companies are even more eager to accept feedback, too. They want to build a platform that's loved by their users.
Platform support
John: Can you generalize about the level of support you receive from an event platform?
Stephanie: Every platform is different, but in my experience, they typically have really great support. They want your event to be successful, so they are staffed to help.
If you're getting started with a platform and are experiencing a lack of support, that's a big red flag. If they're not super responsive or their answers aren't clear or helpful, I'd consider switching platforms. However, there are some platforms that are more DIY. You're on your own and support is an additional cost. If that works for your needs, there are platforms like that.
Why virtual events are here to stay
John: At this point, virtual events are no longer novel. Are they here to stay?
Stephanie: I love talking about this topic! For starters, I think virtual events are here to stay, and the bar has been raised and for a virtual event to be successful. As the pandemic started, I think a lot of people tried to have a successful virtual event and they found how hard it is — and a lot of them aren't going to try again. But for those who find events incredibly valuable, the bar has been raised
It's not enough to have amazingly educational content that looks and sounds like crap, and it's not enough to have amazingly educational content that looks good and sounds good and is a pleasure to watch but is on a platform that sucks.
You have to nail every single aspect to be successful — especially if you're charging people money for it.
People are realizing that virtual events are easy to come by, so you do have to stand out. And they're not afraid to ask for a refund if you don't make them happy.
John: How are people making these events memorable?
Stephanie: People are having a little fun with virtual events. On top of good content, in our most recent event we had music, we had lights, we had a countdown. People are sending swag boxes to people's houses. They're doing wine tastings, and guided lunches. It's more work to get mailing addresses and coordinate shipping for things like this, but it makes people love the event.
Remember, you can make someone look forward to a virtual event the same way they would look forward to an in-person event.
So I think that creativity is a big aspect of virtual meant success — and will be even more so moving forward.
Free Assessment:
How does your inbound marketing measure up?
Take this free, 5-minute assessment and learn what you can start doing today to boost traffic, leads, and sales.
Get Started
Free Assessment:
How does your inbound marketing measure up?
Take this free, 5-minute assessment and learn what you can start doing today to boost traffic, leads, and sales.
Published on November 17, 2020