4 Crazy-Useful Conversion Rate Optimization Hacks We Use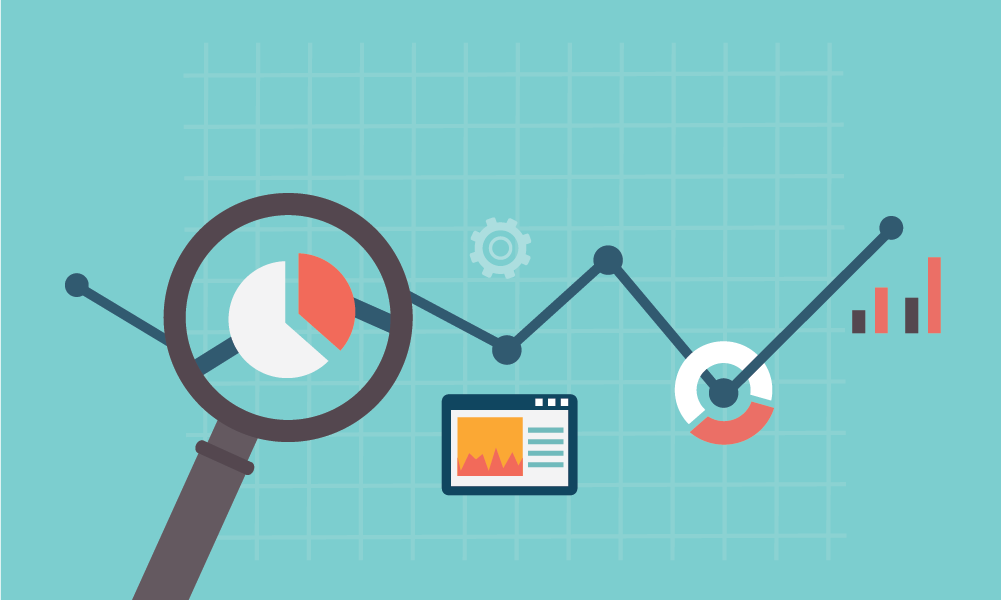 What do we want!?
More conversions.
How are we going to get them!?
...Good question.
Optimizing your website to increase conversion rates requires more than just a surface level understanding of how you think your website visitors will behave.
It requires you to dig much deeper before you can begin to lower the barriers in the right places to encourage conversions.
And while a conversion doesn't guarantee a sale, it does serve as a good indicator of whether or not your marketing efforts are gaining traction.
With that being said, below you'll find 4 tried and tested conversion rate optimization hacks that we use on our own website.
4 ways to improve conversion rates on your website:
Identify user behavior
Increasing conversions starts with understanding how visitors behave.
Thanks to a tool called CrazyEgg, we don't have to guess.
CrazyEgg allows us to setup a snapshot of a page on our website and then place a code there that will begin to track the way in which visitors interact with the content on the page. Hours, days, weeks, or months later we can return to the page and view a heat map, which serves as a visualization of where our visitors are clicking.
Bright areas represent popular areas, while darker areas see less action.
Rather than pouring time and resources into attracting new visitors, this type of strategic discovery allows us to convert the ones we already have by optimizing the areas they are most drawn to.
According to research from Neilsen Norman Group, people spend more than twice as much time looking at the left side of the page as they did the right.
After analyzing a heat map of our old blog layout, we found this to be glaringly obvious. I mean, hardly no one was clicking on the content in our sidebar.
This was a terrifying realization, as our sidebar was home to our subscribe CTA and some of our best premium content.
We had to do something about it.
So we removed our sidebar (equally as terrifying.)
However, as it turns out, eliminating conversion opportunities actually helped us to increase conversions.
Thanks to the data from the heat map, we nixed the sidebar and narrowed the visitor's focus by placing one, clear CTA at the bottom of the post (equipped with a form), resulting in a 78% increase in conversions.
Test different copy
If you Google "conversion rate optimization", you'll have your hands full with expert advice from conversion gurus and ninjas.
Doesn't sound like a bad problem to have, right? A ton of information at your fingertips?
The truth is, no matter how much expert advice you have at hand, nothing quite compares to the validity of actually running your own comparative tests.
Rather than throw darts in the dark, A/B tests provide marketers with an opportunity to test changes that have the ability to improve the performance of your existing pages and strategies.
Here's a few examples of factors that we test:
Timing -

By sending your messages to segmented lists at different times, either during the day, or during the week, you can come about the time frame that delivers the best results in terms of open-rates and click-throughs.

Subject lines -

A subject line has the potential to make or break the success of your email marketing, so experimenting with different phrases will help you find the one that makes the most sense.

Calls-to-action - To avoid CTAs that fall short, your business should be actively testing different colors, sizes, styles, and placements to see what works best to facilitate action.
Ask for feedback
While our conversion optimizations are often data-driven, we realized that numbers only tell part of the story.
Qualitative data aims to fill in the gaps and answer the questions that numerical results bring about.
When we launched our free blog title generator, BlogAbout, we wanted to be sure that people saw the value in it. We wanted it be something that could actually help people.
So quite simply, we asked them what they thought.
Rather than providing users with an open-ended evaluation form, we prompted questions that we felt would deliver the most useful feedback.
As a result, response to questions like "what did you find most helpful?" and "what would you like to see added/changed?" have helped us to continuously improve the user experience.
Here's a look at a real example of some of the feedback we've captured:
This type of information helped us to better understand not only what people were doing, but why they were doing it. A combination that when applied to conversion optimization proves highly effective.
Prove it
When it comes to your website, you want to provide prospects with so much evidence of success that they're left thinking, "there's no way this can't work."
Case studies and testimonials serve as positive reviews for your business. They provide researching prospects with the evidence they need to pin your business as a credible one. One worth doing business with.
However, having social proof doesn't mean you're automatically increasing conversions. It simply means you have the potential to increase conversions.
It's what you do with it that really matters.
On his blog, QuickSprout, Neil Patel opened up about his struggle to present prospects with case studies in a way that would drive their decision-making process.
"When we showed our potential clients all of the small and medium businesses we worked with versus only showing them large brands we worked with, our conversion rate of locking them in as a customer decreased by almost half," says Patel.
Point being, it's one thing to have social proof, but it's another thing to present it in a way that will resonate best with your prospects.
If you have case studies or testimonials from big names, highlight them.
In an effort to satisfy our ambitious blog subscriber goals, we created a dedicated landing page design to capture email addresses. We knew it needed social proof, but who? Whose endorsement would have the greatest impact on our audience?
While a quote from a satisfied reader would certainly do, praise from HubSpot's VP of Content, Joe Chernov, carries a bit more weight.
Employ proof with purpose.
So your website needs work...
You've read these tips and it has become more obvious than ever that your website needs work.
It's okay. The first step is admitting your website has a problem.
We recognize that there is a lot that goes into a high-converting website, which is why we created a whole guide to walk you through it. Simply fill out the form below and it's all yours.
Free Assessment:
How does your inbound marketing measure up?
Take this free, 5-minute assessment and learn what you can start doing today to boost traffic, leads, and sales.
Get Started
Free Assessment:
How does your inbound marketing measure up?
Take this free, 5-minute assessment and learn what you can start doing today to boost traffic, leads, and sales.
Published on October 24, 2014