How to Create Amazing Screencast Explainer Videos to Improve Your Content Marketing Efforts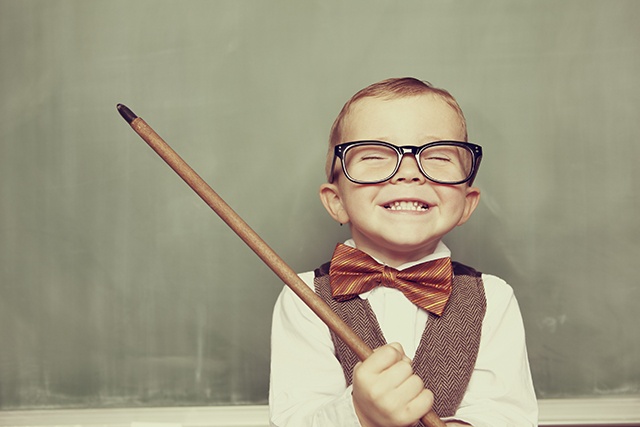 One of the things we really like to do here at IMPACT is to educate folks on all things content and inbound marketing. Everything from high-level strategy to specific tactics.
This article is one of those down-and-dirty, in the trenches type of articles. We are going to talk about how to create professional looking screencasts/explainer videos.
Before we get started, I am sure there are many ways you can pull this off. What I am going to do is pull back the curtain and simply share my process, gear, resources, and the tips & tricks I implement to make these videos as effective and professional as possible.
So without wasting another single moment, let's get started.
What is an Explainer Video or Screencast video?
This is one of my favorite questions to answer: the types of videos I am talking about are ones that teach, add value, and simplify topics that might otherwise be difficult to explain to people in a text-based article. Here are a couple examples for you to check out:
The reason I am sharing this simple video is to explain what can happen when you create these videos. The purpose of this particular video was to help folks connect their HubSpot certifications to their LinkedIn profile.
You might be thinking, "Well duh George, we just watched the video."
But, what we did not plan on was HubSpot themselves using our explainer video on their blog article 7 WAYS TO MARKET YOURSELF USING THE INBOUND CERTIFICATION.
Cool side effect for simply being helpful to a community of HubSpot users.
Here is another example of an explainer video we did where we have made some major changes:
Did you catch all the changes? We did a bunch of stuff like:
Added video intro
Added Lighting
Added better audio with headset
Added an outro CTA section
Added a clean thumbnail that posed the major question
We will talk about all of those additions at length later in the article.
Why Do I Need Screencast Videos for My Company?
In all honesty, you might not need them. But if you sell products or services, or have technical items that your prospects and customers need to navigate through, then a great explainer video might just do the trick.
There are 3 main reasons your company may want to invest the time to create screencasts/ explainer videos for your marketing efforts:
Thought-leadership
Assignment selling in the sales process
Educating your customer
Let's break those down a little more.
Gaining Thought Leadership By Producing Explainer Videos
If someone is researching your product and/or service on the internet, and they keep stumbling into you, what do you think happens? They start to learn from your, connect with you, and eventually trust you. You become the leading resource on that awesome yellow widget they want to purchase.
For us, that yellow widget is HubSpot, because we offer services focusing on HubSpot like our HIT(HubSpot Intensive Training) Workshops. You see, after someone watches 10, 15, or even 30 videos about the HubSpot COS, or the HubSpot CRM, where do you think their go-to source for finding more information about HubSpot is? The Sales Lion Tactical Tutorial section of our website. And when they need more in-depth training on all things HubSpot, who are they most likely to call for a workshop?
Well, The Sales Lion team of course. Why? Because we have presented ourselves as thought-leaders in that space.
You can rinse and repeat this thought-leadership for your company, for your industry, and for your business growth.
Using Screencast Videos for Assignment Selling
After you have created 20, 30, or 300 videos, make sure you help your sales team understand how to leverage them. Make sure they are getting their prospects to watch key explainer videos before making any sales calls. Why?
Because this will help save them time and close sales quicker. The meeting will be less about training them on what your product can do, and more about how many they want to purchase, and with what upgrades or accessories. You can quickly send these videos to leads in emails rather than having a salesperson write out an entire instruction manual inside of Gmail or Outlook.
Why Customers Like Getting Educated With Screencasts
This one is simple. As consumers, we like to find what we want, when we want to find it. We do not want to wait online for live support. We do not want to pick up the phone and call in. Nor do we want to pick up a Bible-sized manual and start learning.
That is why video explainer videos are magic: If you want to learn that one part of the tool that allows you to import contacts into your HubSpot portal then guess what...
With a short explainer video, you have your customer covered. Of course, your questions and videos will be different that these, but you get the idea. :)
Once you set up a page of these explainer videos that are searchable, your customers will love you for it and tell all of their friends how you are the coolest kid on the playground.
How Can I Create Great Explainer videos?
Using Camtasia Software For Creating Screencasts
Great question, let's get into the meat of this article and get you going on your first set of explainer videos.
You will need some software that you can record and edit with. At The Sales Lion, our team used Camtasia from Techsmith.
This product is super simple to learn and incredibly easy to use. You can download it for either PC or Mac. Also, they have great video screencast of their own on how to use the Camtasia located in their tutorial library.
By using Camtasia you also eliminate the need for an extra camera as you will be using the built-in camera on your computer. If you do not have a built-in camera, simply get one of these top 10 webcams, and hook it up to your system.
Paying Attention to Your Lighting When Recording Explainer Videos
So does lighting really matter? Let's take a look.
The style of lighting I use is much like these lights here, however mine are a clamp-on style.
The main point here: lighting matters. Make sure you spend a little extra money on lighting to make the quality of your videos that much better.
Does the Audio of Your Screencast Really Make a Difference?
Another great question. And if you're starting to get an idea of how we roll, you know that we have a video talking about this.

Lets's take a listen and see what we think.


So to have some great sounding audio what do you need? Here is the equipment that I use and would suggest.

ATR2100 Mic - Only $60.00

On Stage Foam Ball-Type Mic Windscreen - Any color you want

NEEWER Microphone Suspension Boom Scissor Arm Stand

Also, if you want a hands-free solution: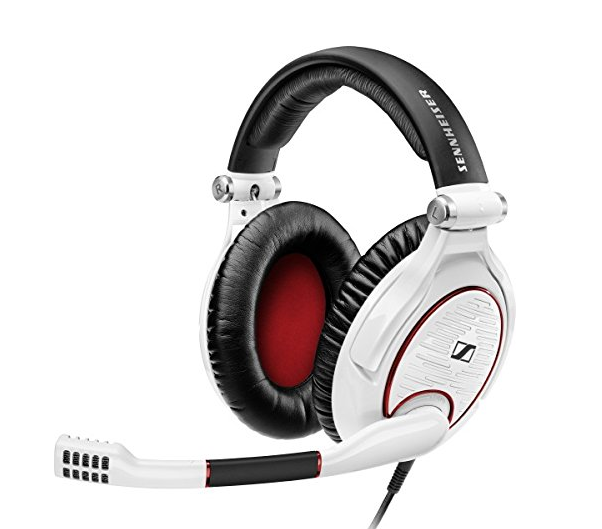 I often use the Sennheiser GAME ZERO PC Gaming Headset. You can get this killer headset in either black or white.
Where Should I Host My Explainer Videos?
After you have recorded these gems, you might be thinking, "now what?" Do you upload them to Vimeo, YouTube, or Wistia?
What is a savvy marketer to do? We actually helped answer that question in an interview that you can watch called: Wistia vs YouTube vs Vimeo: What platform is best for my company? But to make a long story short, You may want to put them on YouTube and Wistia. We make sure all the videos in our tactical tutorial section are hosted on Wistia but we upload them all to YouTube as well. For our topics and community, it just makes sense to do both.
So that's all there is to it. You should be able to produce screencast explainer videos like a champ now. But before I let you get back to the wilds of the Internet, let me give you the secret sauce to making these videos super successful:
Be you! Be honest, be transparent, and be authentic. Be helpful and be human. That's all there is to it.
Go make magic, and let me know when you do.
Seriously, send me a link to your first video. I'd love to check it out and give you feedback to help you improve your content marketing.
[/vc_column_text][/vc_column][/vc_row][vc_row][vc_column][vc_column_text][cta id="14446" vid="0"][/vc_column_text][/vc_column][/vc_row]
Free Assessment:
How does your sales & marketing measure up?
Take this free, 5-minute assessment and learn what you can start doing today to boost traffic, leads, and sales.