This is Why Your Current Inbound Marketing Program Isn't Working [Part 3]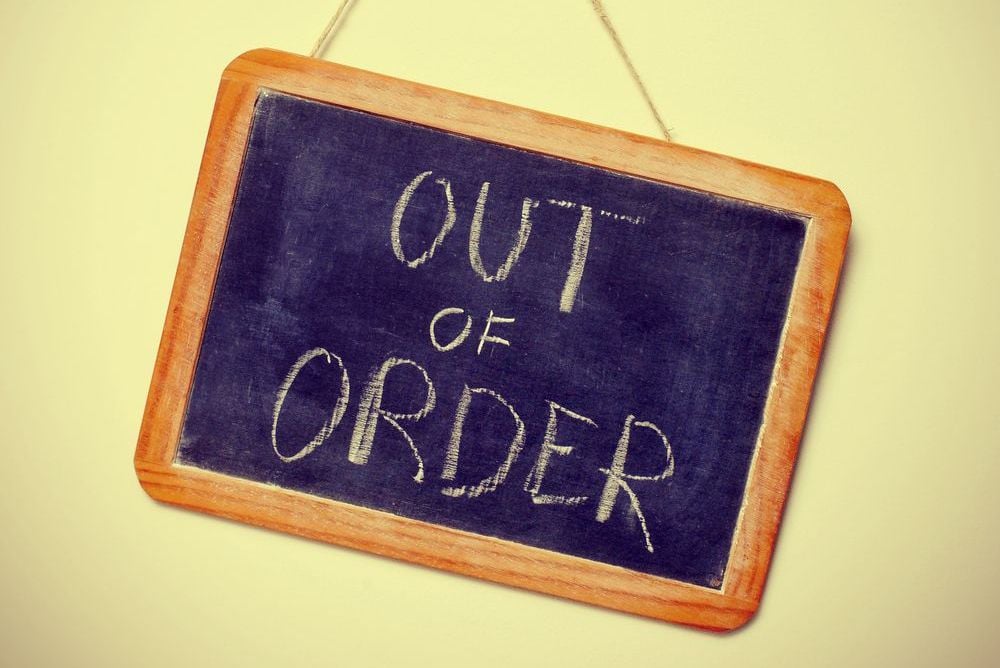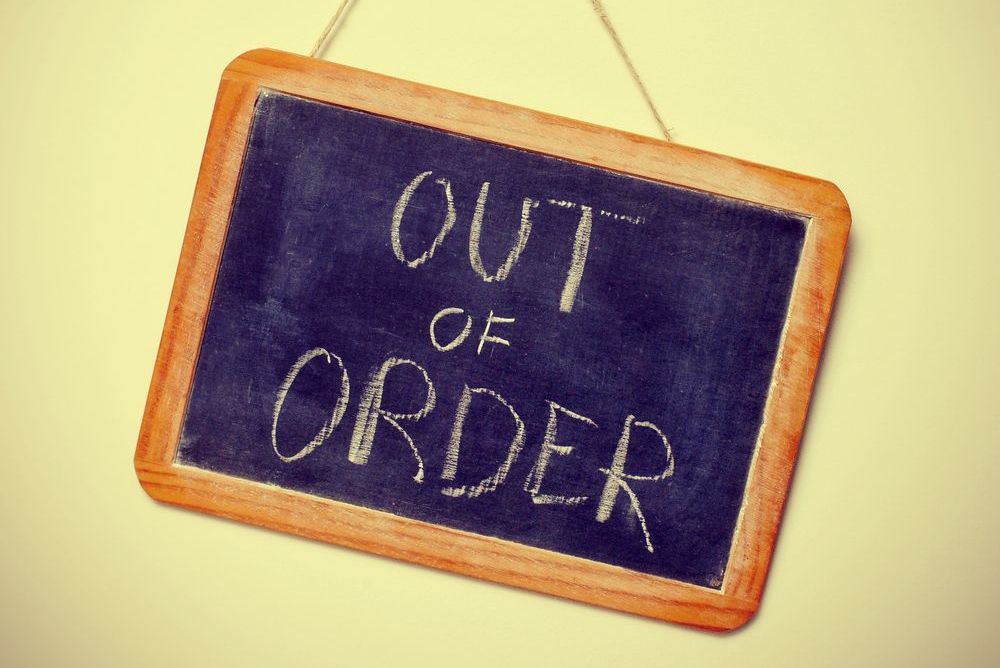 Every day, I get to spend valuable time talking with marketers about everything from their amazing products and services to their year-over-year accomplishments to their hiring process and growth strategies.
But expectations are set ever-higher and there's always more to be done. That's why many of these conversations revolve around the reasons why a desired result has not been achieved. In the thousands of conversations I've had, it's easy to see those trends emerge (check out Part 1 and Part 2 of this series for a look back at those trends).
In Part 3 of this series, I'll explore three more reasons your inbound marketing program may not be producing the results you're looking for.
Challenge #1: You're lacking the internal bandwidth
Any successful inbound marketing program requires an extensive amount of time, effort, expertise, research, analysis, reporting, sharing, writing, designing, coding, emailing, posting, testing… I could keep going!
That's a lot to get done. It speaks volumes to the number one challenge I hear from marketers: "I don't have enough bandwidth!"
Many marketers simply have trouble finding the time to think about, manage, and DO all of these things, all at the same time.
How do you fix it?
There are a few options to explore in solving this challenge:
Hire more people internally

Hire an independent marketing contractor

Partner with an inbound marketing agency
Each option has their own pros and cons that are heavily dependent on your budget availability, growth stage, and overall company objectives.
Our CEO, Bob Ruffolo, wrote this definitive guide on how to evaluate each path as you look to create more bandwidth within your department. Check it out!
Challenge #2: Focusing on the wrong metrics
The lead form on our inbound marketing consultation page asks you to tell us about your marketing aspirations. Ideally, we'd love to hear your short term objectives and long term vision for market domination and what that means for you and your company.
Can you guess what the number one response is in that box?
You guessed it… "More traffic and leads," written just like that.
But the bottom line is, that statement should never be an aspiration.
When you focus on attributive metrics like traffic and leads, it can promote ineffective behaviors around a "broad-stroke" approach, and in turn, lead to poor results.
Here's an example: If your aspiration is to focus on increasing traffic to your site, the natural tendency is to think about how much content you're producing, and then increase production. This should net you some more traffic, trickle down to more leads, and so on.
As a marketer and salesperson, I know that activity is absolutely key, but while this type of thought process and behavior may lead to higher, "better looking" numbers, it may only result in marginal or less than expected ROI. In other words, even though a higher quantity of possible leads are visiting, doesn't necessary mean that the quality of leads is just as high.
How do you fix it?
Focus the majority of your efforts on the metrics that RESULT from increased traffic, leads, etc.
These one or two critical metrics are your KPIs, or Key Performance Indicators. They should be the linchpin of your inbound marketing program and replace any such aspiration of "traffic" and "leads."
Here are a few examples of KPIs:
Traffic to lead ratio

# of Sales Qualified Leads (SQLs) in the form of Consultation Requests, Free Assessments, Demo Requests, etc…

Customer acquisition cost (CAC)
Again, the goal is to start with the end in mind. By understanding your end-goal of reaching 30 SQLs (consultations) by the end of Q4, you can effectively work backwards within your strategy to target the exact activities and behaviors that will allow you to deliver those revenue generating opportunities to sales.
Using our traffic example from above once again, the conversation and approach become much more targeted and specific while taking on a full funnel approach. We look for answers to questions like:
How do you effectively direct your existing traffic to your consultation landing page through optimized user flow?

What types of content do those that request consultations typically absorb before filling out the form? How can you provide more of that?
As you can see, when you're focused on more specific KPIs, you end up working to answer more specific questions around your strategy versus production, in turn allowing you to make smarter marketing decisions.
Challenge #3: Poor sales and marketing alignment
Generating new business is a team effort. Unfortunately, the communication between sales and marketing departments has long been a common challenge of many organizations. This rift makes it difficult for each team to work toward common goals on program performance and expected results.
Below are the common issues associated with poor sales and marketing alignment:
Disengaged marketing and sales funnel:

Less informed salespeople

Longer sales process / cycle

Lower close probabilities
How do you fix it?
While there are many ways to approach this issue, I've found that one of the most effective ways marketers can create alignment with sales is by developing a Sales Playbook.
Although the world of marketing has shifted very quickly over the past few years, the sales world has yet to make similar moves.
Many salespeople are still engaging with Inbound generated leads using traditional methods which means they're too slow to respond, are asking questions that have already been answered, or are not aligned with where these leads have entered into the funnel.
Your sales playbook should address HOW to react to and engage with the leads that you're sending them by including the following information:
A high level overview of the organization objectives, creating alignment on the trajectory of your combined efforts

Definition and agreement on what a "good-fit" client looks like

A process for how to respond to leads that enter the top, middle, or bottom of the funnel and requirements for how quickly a lead should be engaged.

Email templates that REQUIRE personalization before being sent and speak to that specific lead's journey through your site and content.

Proper documentation in different formats for your salespeople to leverage throughout the sales process that speak to your persona's specific goals and challenges.

(This can and should include specific blog articles, case studies, slideshares, etc.)

Channels for your salespeople to share feedback on the quality of leads being delivered by marketing.

A Service Level Agreement (SLA) that defines how many Sales Qualified Leads marketing will be required to deliver to sales.
Key Takeaways
More bandwidth = more success:

Create more bandwidth by

building out your team internally, hiring an independent marketing contractor, or

partnering with an inbound marketing agency

.

Focus on the right metrics:

Generating more traffic and leads should not be your primary marketing aspiration. Instead, identify and track Key Performance Indicators (KPIs) like traffic to lead ratio, customer acquisition cost, or # of Sales Qualified Leads to promote the right behaviors and a smarter strategy.

Help sales help marketing:

Your sales team needs a playbook from marketing that outlines exactly HOW they should be responding and interacting with the leads you're generating for them.
What other challenges have you faced that haven't been listed in any of the articles within this series? Leave a comment below!
If you're experiencing less-than-expected performance with your inbound marketing and you believe one of the above issues is the culprit, I'd love to spend some time diagnosing it with you. We'll determine how to best get things back on track. Click here to schedule a consultation.
Free Assessment:
How does your sales & marketing measure up?
Take this free, 5-minute assessment and learn what you can start doing today to boost traffic, leads, and sales.