This is Why Your Current Inbound Marketing Program Isn't Working [Part 2]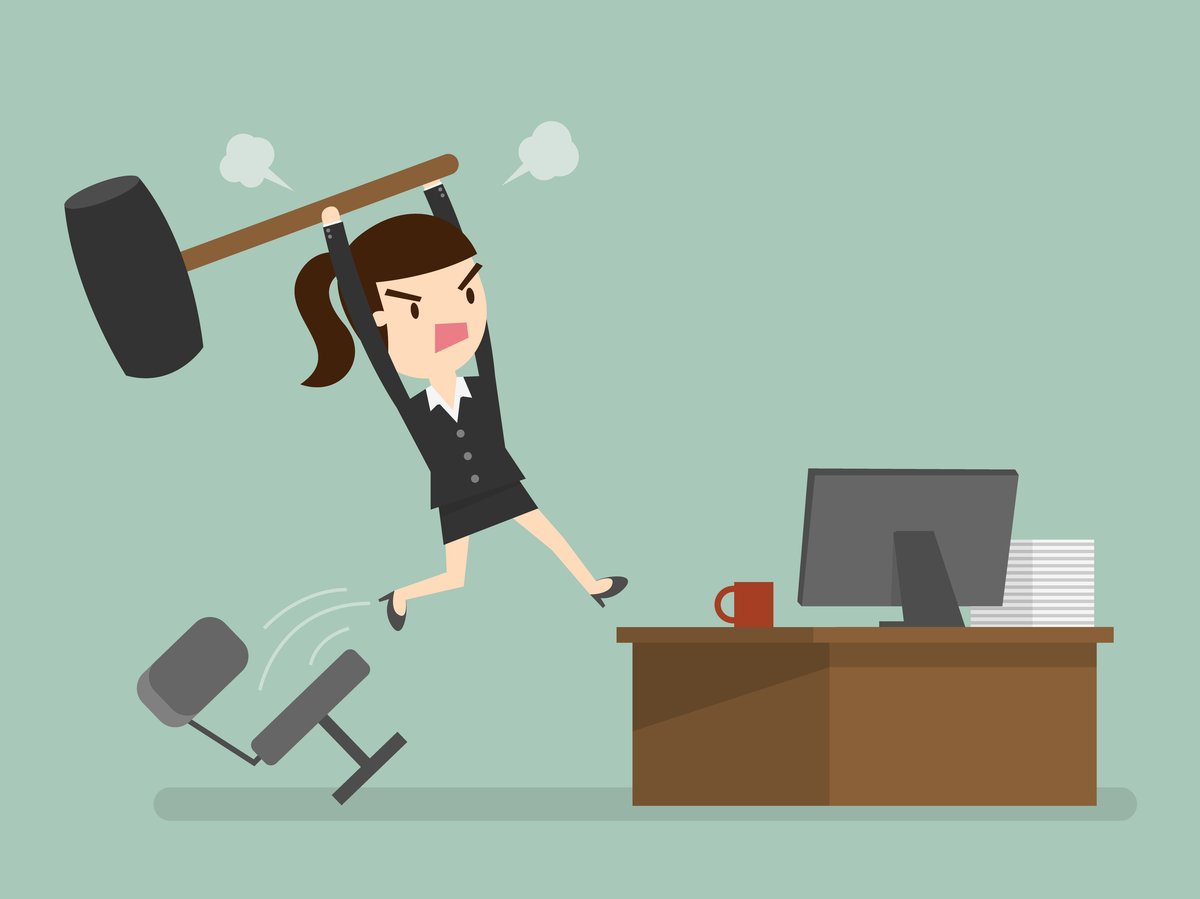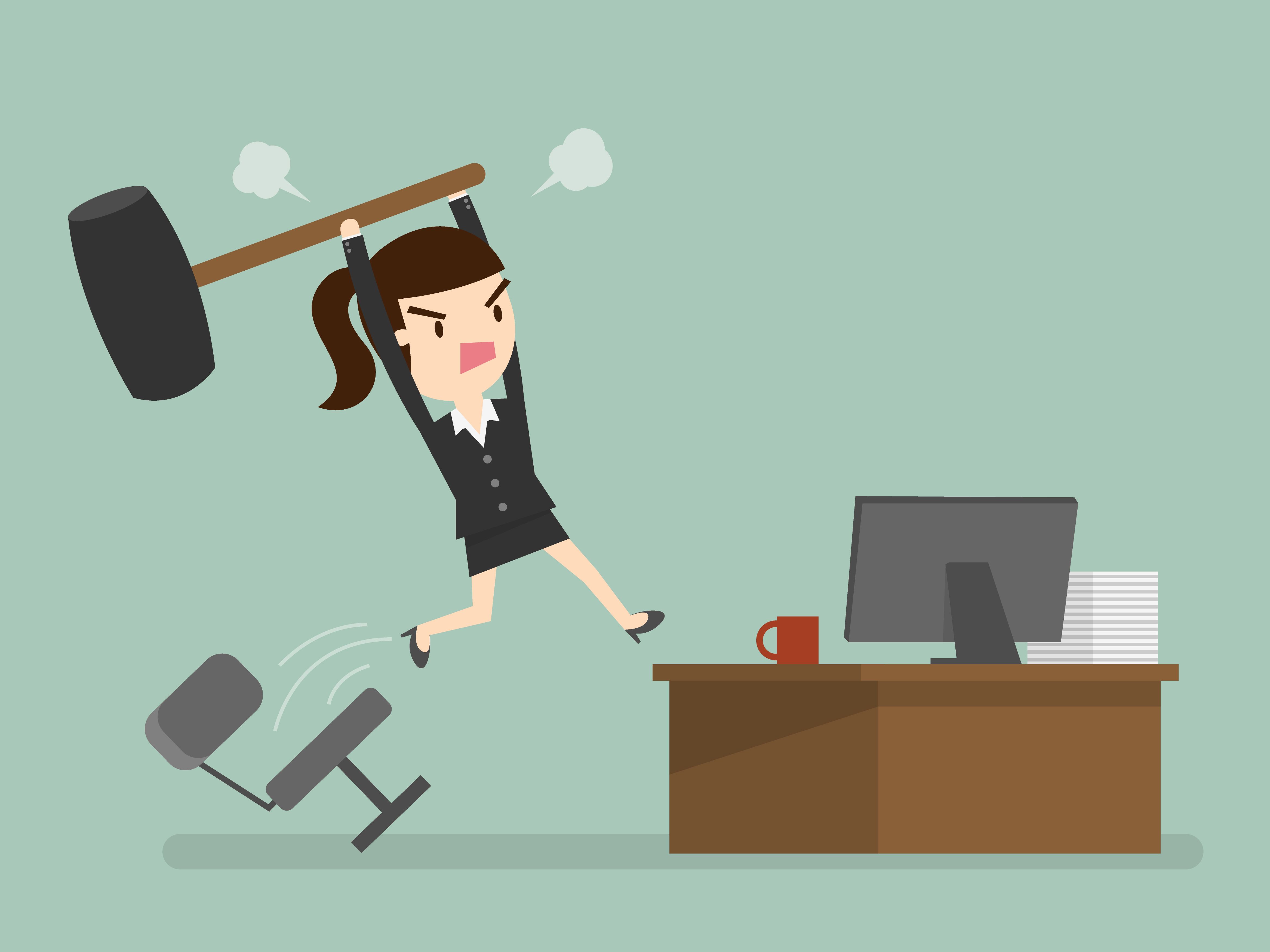 So, the last time we chatted, we discovered that while Inbound Marketing is highly effective, it can be easy to fall into some common pitfalls that will take their toll on your results.
In part two of this series, I want to dive deeper into some organizational challenges that may be the culprit behind your strategy's lack of success.
Check out these three additional reasons why your current marketing program just isn't working.
Challenge: You don't have the right tools in place
Here's a scenario I often encounter: You have a website built on WordPress and you're producing content consistently.
You're measuring your site traffic with Google Analytics and you've got a WordPress plugin to capture leads. You manually enter those leads from a spreadsheet into your CRM. You're building and sending emails with MailChimp, and you're using HootSuite to manage your social media.
I can't yell at you for this…
These are admittedly great tools and some that I've had the opportunity to use over the years. They provide solid insights into performance and actionable takeaways -- but they're disjointed.
Their data is typically siloed behind separate logins, creating disparate databases of information that aren't talking to one another.
In order to close the loop on what attracts, converts, closes, and delights your ideal buyer, you need one database that can tell you which specific Marketing activities across your channels and funnel are producing the best results.
Let's face it. You're also on a time crunch.
Reporting on disparate data is time-consuming. Matching up email click-through rates to landing page form conversions in an excel doc and proving why that's significant is challenging without additional context.
Delayed reporting leads to delayed action and that can directly result in missed opportunities and poor results.
How do I fix it? Leverage a tool that brings all of your Inbound Marketing activities and data into one platform. We're a bit biased, but HubSpot is our tool of choice.
How does it help? Let's use me as an example:
HubSpot allows me to make really smart Marketing decisions and take action really quickly. I'm writing Part 2 of this article series (using the HubSpot blog tool), because HubSpot's data tells me that on the day that Part 1 launched, it received over 164 shares on social media and 44 click-throughs from email, which drove 120 people back to the article, and converted 5 leads (through HubSpot's landing page & form tools).
3 of those leads were already in our database (HubSpot contacts) and have moved down the funnel. 2 of them are new contacts. Awesome!
Efficiency is a critical part of any Inbound Marketing program and in less than a minute I was able to learn and execute my next move with clarity. This is really just scratching the surface of what the right tool, in this case, HubSpot, can do for your Marketing efforts.
Challenge: You're just following orders
Often times, I hear of Inbound Marketing Programs de-railing based on "fire-alarm" orders from the top of the organization.
I put that in quotes because VPs or C-levels tend to classify many of these tasks as critical, when really, they do not have an immediate impact on the program.
One prospect I engaged with, who is the President of his company, calls it the "Squirrel Complex" and openly admits that he's a culprit.
"It's when you're in the middle of something important and to the left you see something shiny or what you perceive as even more important than what you're currently doing. Your head pops up and you yell, 'SQUIRREL!' Immediately you've lost focus on the task at hand. You now believe that the other thing takes precedence and has to be accomplished right away."
It's all too often that the strategies you've spent weeks preparing are sidetracked by high-level tasks that are perceived important by management.
You've done your homework. You have the right tools in place and you know that their tasks do not attribute to any of the monthly goals you've set. In fact, by following these orders, you're going to delay the site launch or miss the opportunity to publish 3 articles instead of 2.
How do I fix it? The best way to do this is to gain buy-in from your management team. Easier said than done, but here are a few tips:
Be transparent

with the strategies you're developing and set expectations for how much work is actually involved. Don't share your document with them... present it. Don't pitch your document to them, prove it with examples and data.

Take it one step further:

It always helps to have an agency as a sounding board, reinforcing your ideas and how critical it is to stay the course.

Report back with clarity:

You may be getting interrupted due to a lack of visibility by your leadership team. If they can't see that your program is working, they may feel the need to supplement their ideas and tasks.

Push back (push back again):

This is the hardest to do. They may be your boss, but you are on the front lines and you have the data to prove that what you're doing is more important than random requests for color changes. Again - it helps to leverage an agency in these situations.
Challenge: You hired the wrong "type" of agency
Not all Inbound agencies are created equal. Each agency has their own approach to leveraging the Inbound Marketing methodology and specific tools to solve business and Marketing challenges for their clients.
Here's the breakdown of the different types of Inbound agencies I've uncovered over the years:
The Tacticians:

These types of agencies typically have package pricing and offer a set number of deliverables, consistently, each month, in repetition to move the needle. They are also typically guided by existing documentation and strategies emanating from your internal departments.

The Strategists:

These types of agencies are typically doing a lot of research on the front-end ("starting with the end in mind") that will guide the entire program. In most cases, they are consultants and don't have the capacity to complete the work internally. They will rely on the client's team or will outsource to execute.

The Hybrids:

A combination of Strategists and Tacticians. They have the ability to create a strategic Inbound Marketing program AND use their own, hybrid teams to execute all aspects of the program.

That's us!

The Creatives:

An agency that has an incredibly strong web design / development or branding arm. They may offer Inbound Marketing as an add-on to those two core programs.
Keep in mind, that none of the above is wrong!
Each type of inbound agency is effective in its own way, driving success for their clients. The challenge is understanding which agency is right for the objectives you need to hit. Choosing to work with the wrong type of agency can lead to less-than-desired results.
How do I fix it? Unfortunately, if you're reading this too late and you haven't seen the return you had expected from your inbound program, it may involve doing some research and making a change.
However - if you've yet to hire an inbound agency, consider the cheat sheet below:
Do I need help setting the "Vision" or long-term objectives? Are there specific metrics I am responsible for hitting each month along the way?

If Yes: Consider the Strategists and Hybrids

If No: Consider the Tacticians and Creatives

Am I targeting businesses or consumers?

If B2B: Consider all, but vet based on current client base

If B2C: Consider the Tacticians and Creatives

I have a one or two-person Marketing team

If Yes: Consider the Hybrids

If larger: Consider the Tacticians, Strategists, and Creatives

I have a large budget

If Yes: Consider the Hybrids and Creatives

If No: Consider the Tacticians and Strategists
There are many other questions to evaluate during the agency selection process. There are also explanations for each point above. If you'd like to learn more about these considerations, schedule a consultation with me.
The bottom line is that much like a culture-fit between agency and company, there needs to be a fit in the way the agency will complement or fill the gaps within the team that you already have in place, resulting in a more effective plan and better outcomes.
Key Takeaways
Make sure you have the right tools:

Reduce inefficiencies and create more visibility into your activities and performance by consolidating your tools into one Marketing platform, like HubSpot.

Don't just take orders:

Try as best you can to stay the course of the data-backed and targeted Marketing strategy you've developed. Avoid the pitfall of engaging unnecessary tasks that derail your program.

Hire an agency that "fits" your business:

Each agency approaches Inbound in a different way. Some have packages, some are more strategic, some are more tactical, some are both. Understand your internal operations and work with an agency that compliments it.
Are there issues you're experiencing that I haven't listed in Part 1 or Part 2 of this series? Leave a comment below and I'll add them to Part 3 and will address those concerns!
If you're experiencing less-than-expected performance with your Inbound Marketing and you believe one of the above issues is the culprit, I'd love to spend some time diagnosing it with you. We'll determine how to best get things back on track. Click here to schedule a consultation.
Free Assessment:
How does your sales & marketing measure up?
Take this free, 5-minute assessment and learn what you can start doing today to boost traffic, leads, and sales.