Facebook for Creators offers tactical video advice leading into the holidays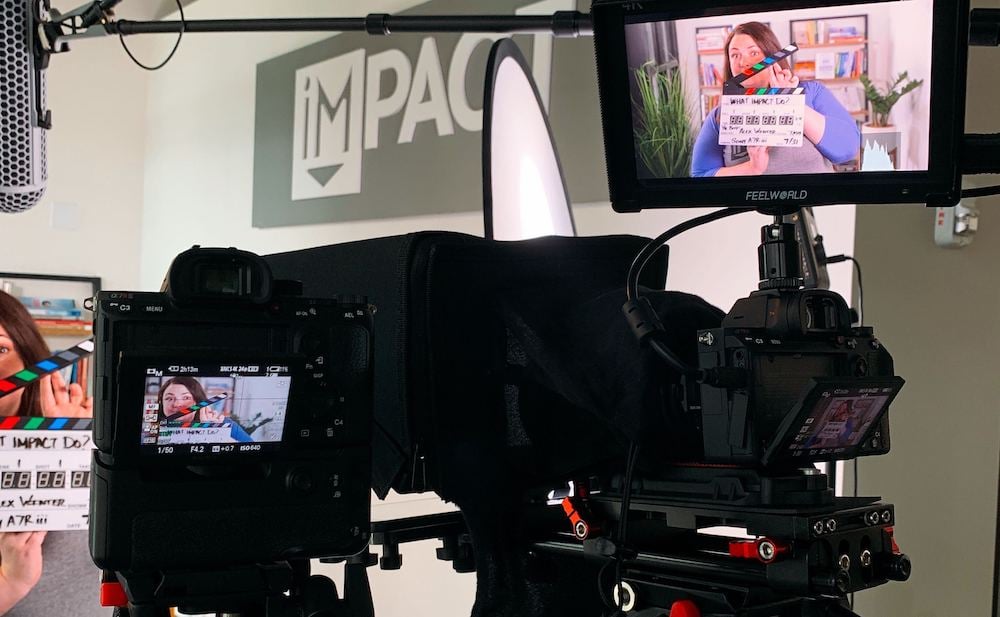 For most businesses, the end of the year is a busy time while we all attempt to use up our budgets and make strategic plans for the upcoming year. It's also a time when we channel our inner Madonnas and reinvent ourselves — especially with our marketing, as we scratch anything that didn't produce the outcomes we were looking for.
If Facebook is part of your marketing mix for 2021, and you're looking for ways to better maximize the results you see from the social giant, I've got some great news for you. Facebook for Creators, a community with resources for creators and marketers alike, recently published three video best practices that are simple yet effective, and can be great food for thought as you head into 2021.
🎓 IMPACT+ course: Video sales and marketing strategy for businesses
Video is, and will continue to be, a useful tool for marketers and is usually the best engaging content type across all platforms. As big video producers and trainers of all things video, we know how complicated it can feel to produce quality video.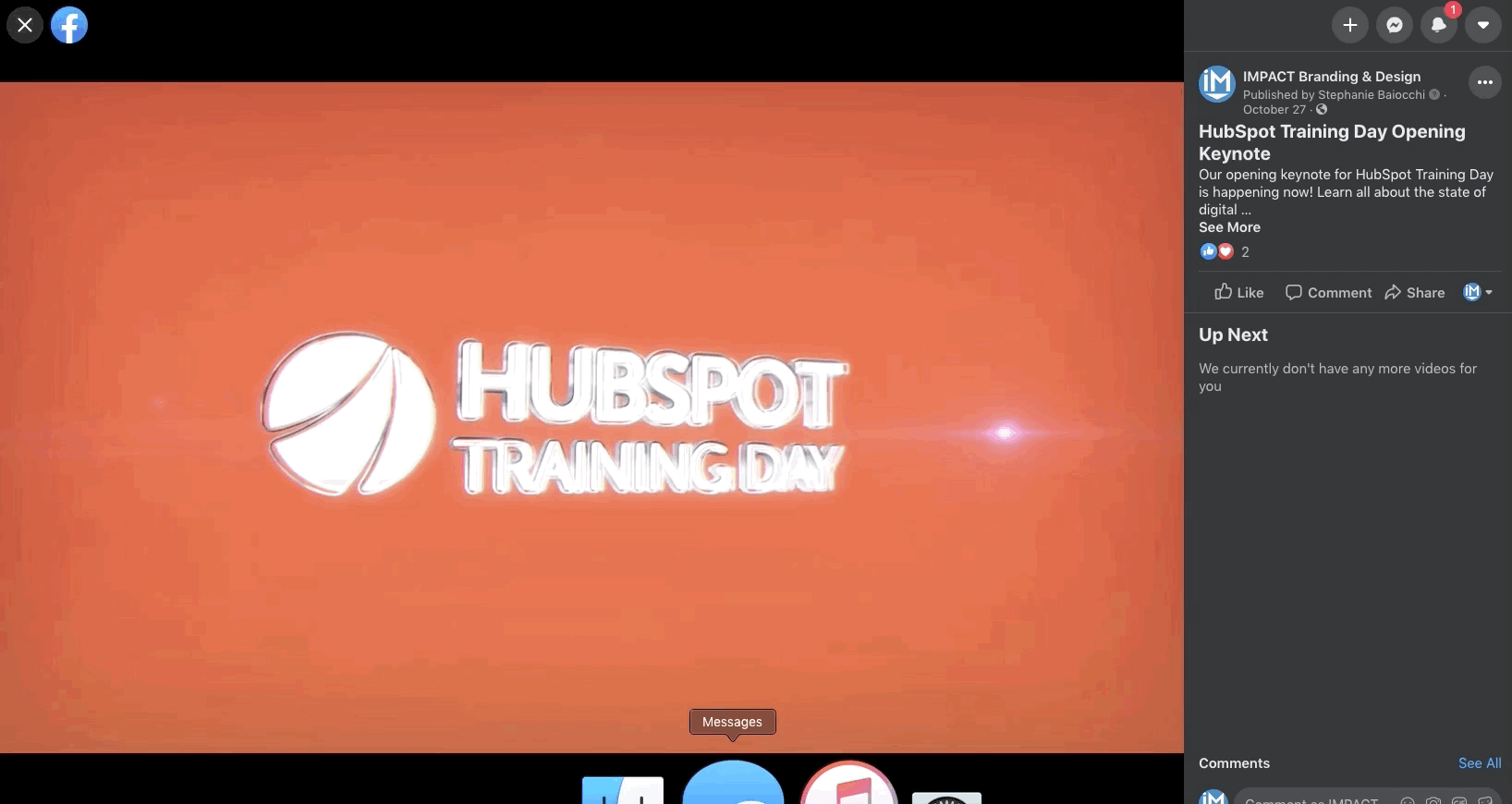 Sometimes, it feels hardest to know how to get started, which is why we love these three easy things that any marketer can accomplish — from the most novice to the most technical.
3 simple video best practices for Facebook
These video best practices can be used on Facebook, but as they point out — video is the best engaging content type across all types of platforms — so these tips can stretch beyond Facebook and Instagram.
Capture attention with a 3- to 5-second second trailer to hold interest
This tip is especially helpful for publishing on social media websites with endless scrolling options. It's essential to capture the user's interest quickly or else you risk them continuing to scroll.
🎓 IMPACT+ course: Video sales and marketing strategy for businesses
This trailer can be short and be its own clip to tease the content of the entire video. It doesn't have to be over produced or crazy graphics — just a short clip highlighting the main benefit someone could get out of watching the entire video.
Facebook does mention to look at the data, though. In creator studio you can monitor where there is drop-off in your video content in order to determine if you're losing people in those first few seconds, and if a trailer will help.
Frame the story with a 4:5 aspect ratio
Videos perform better when filmed fullscreen rather than vertically on a phone. This can be achieved with a different camera setup OR in the editing process. If you're new to creating video content, it may be best to just turn your phone or camera horizontally to capture this aspect ratio.
Engage your community by commenting on posts
Comments on regular Facebook posts can help repopulate the post in user feeds, but it also helps build a relationship with your followers and build trust behind your brand. Facebook recommends longer responses if possible, opens up opportunity for continued conversation on the topic.
Facebook video bonus tip from IMPACT
In addition to these simple tips, IMPACT's Video trainer, Lindsey Schmidt had this advice:
"Facebook video is a commitment: just like YouTube, the platform requires dedication to a regular posting cadence to be successful, engaging content that keeps your audience coming back for more, and the potential to give you a boost in search ability if done correctly.

Don't just post directly from other sources: create native Facebook posts to get the most out of the content you're uploading."
Take these simple tips and consider how you can build these into your marketing plans for 2021. The best thing that you can do to build a video strategy that works is to publish and test. You won't know how videos will perform until you publish them and start to tweak your strategy.
Free Assessment:
How does your sales & marketing measure up?
Take this free, 5-minute assessment and learn what you can start doing today to boost traffic, leads, and sales.