FTC Slaps Facebook with a $5 Billion Penalty, the Largest Ever for a Tech Company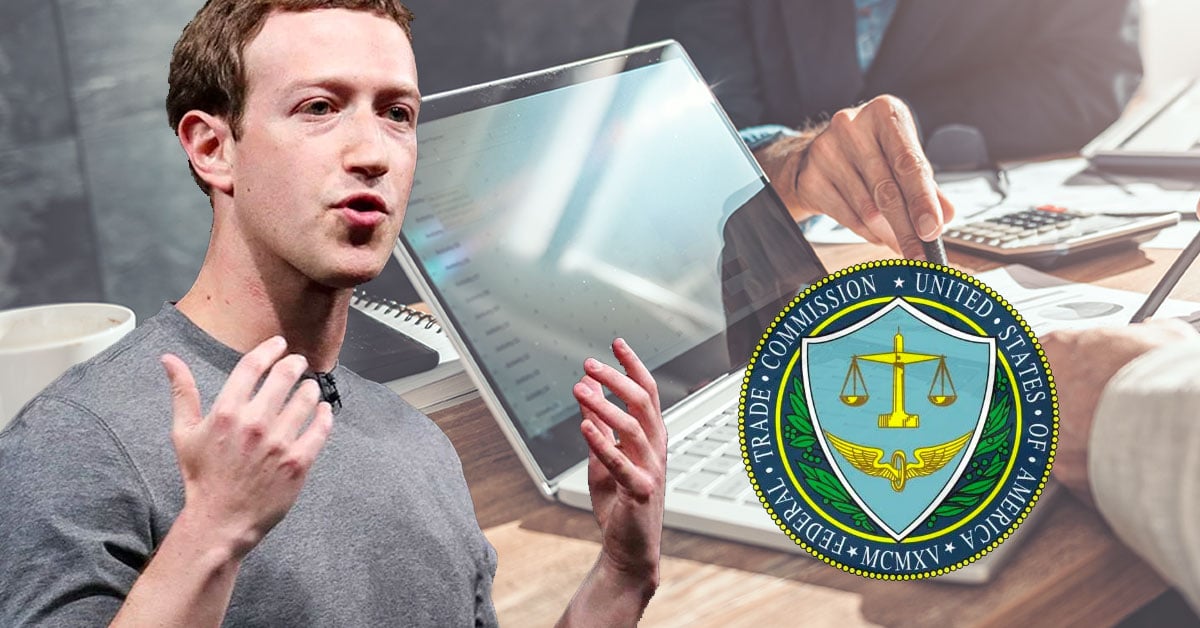 The Federal Trade Commission announced Wednesday it had hit Facebook with a $5 billion penalty over the company's mishandling of user data. The accusations were brought against Facebook in the wake of the Cambridge Analytica scandal that broke last year.
According to the FTC, Facebook had violated a 2012 agreement in which it promised not to share user data with third parties without consent.
This represents the largest penalty the FTC has ever handed down to a technology company, with regulators calling it "unprecedented."
"The $5 billion penalty against Facebook is the largest ever imposed on any company for violating consumers' privacy and almost 20 times greater than the largest privacy or data security penalty ever imposed worldwide," the FTC said in a press statement.
Facebook must make major changes to its privacy standards
In addition to the $5 billion penalty, the FTC is also requiring Facebook to make major shifts in how it operates. Under the settlement, Facebook must establish a board-level independent privacy committee and designate "compliance officers" who will be held accountable for the company's privacy standards. The addition of this committee will make it so that CEO Mark Zuckerberg no longer has unfettered control over user privacy.
The FTC included a list of six new privacy agreements it's imposing on Facebook:
Increased oversight of third-party apps
A ban on taking users' phone numbers for security purposes and then using them for advertising (which it admitted to doing last year)
Clearly alerting users and getting affirmative consent before using facial recognition
Establishing and maintaining a new and comprehensive data-security program
Encrypting user passwords and regularly scanning to see whether any passwords are being kept in vulnerable, plain-text format (as was discovered in March of this year)
A ban on asking for email passwords to other services when users sign up to Facebook
In a recent blog post, Facebook's vice president of product partnership, Ime Archibong, wrote that restructuring in this way would mean a "fundamental shift in the way we work."
I personally think that this is a welcomed change and will hold Facebook accountable for its actions and hopefully inspire the company to fix broken products and develop new products with higher standards.
According to Zuckerberg, the new requirements imposed by the FTC are going to take the work of over one hundred engineers and over a thousand people company-wide to implement. He also feels that such changes are going to slow new product development going forward.
What do all these impending changes mean for advertisers?
As a Facebook Ads Specialist and part of the paid media team here at IMPACT, news like this always catches my attention. What will Facebook advertising look like once the new structure is in place and the new standards must be met?
Well, the good news is I do not think the changes are going to have too large of an impact. The most dramatic changes related to building custom audiences and ad targeting already took place, shortly after the scandal broke in 2018.
The one concern that I am seeing amongst other Facebook Ads specialists is the concern regarding how this will affect the ability to auto-populate information in lead forms, especially around phone numbers. With the FTC banning the collection of user phone numbers and using them for marketing, there very well may be a change in how this aspect of Facebook Ads works.
For those of you who are not familiar, currently, advertisers are able to collect leads with Facebook Ads directly in the platform. One of the best aspects of this is that the user's information auto-populates when they click on a CTA, allowing them to sign up with a simple click of a button that helped eliminate the need to fill out a form on their mobile device.
As the changes start to go into effect and we have a more clear vision of how it will all impact marketers, we will post updates here on the blog, as well as in IMPACT Elite.
As long as we, as advertisers, follow the rules and are compliant in telling website visitors that we are tracking their actions via cookies, we are still able to accomplish almost anything from an advertising perspective. Typically, those of us who work in this space follow changes like this very closely and know what to do in order to comply and still create success.
In recent months, Facebook has taken drastic steps to become more transparent; the addition of the Facebook Ads Library is a prime example. While the company's actions and updates are technically more friendly to the user and less friendly to the advertiser, we are still able to leverage the power of the Meta pixel to create amazing results with ads
Remaining transparent and ethical with user data will ensure that no matter what happens with Facebook (or any other platform) you remain trusted and in good light with your contacts.
Free Assessment:
How does your sales & marketing measure up?
Take this free, 5-minute assessment and learn what you can start doing today to boost traffic, leads, and sales.