Get On-Page SEO Ready with HubSpot
Vin Gaeta also recommends this free guide, The Inbound Marketer's Guide to Search Engine Optimization.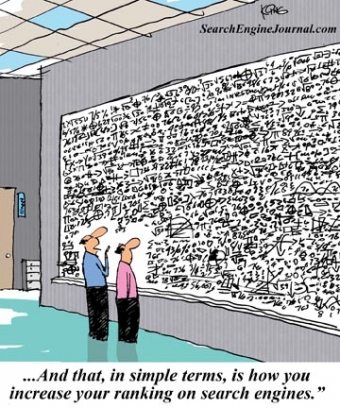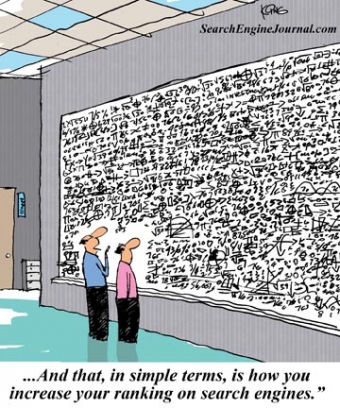 Ranking high in search engines is the primary goal of everyone with a website. But getting your website ready to battle with the SEO giants can be a daunting, frustrating, and difficult task, as is trying to figure out how

Free Guide: The Inbound Marketer's Guide to Search Engine Optimization

to handle your on-page SEO.


Then came HubSpot. The HubSpot CMS gives you everything you need to create an SEO optimized website from the start, and best of all, it's actually easy to do by using some simple On-Page SEO tactics. The Page Performance tool (which I mentioned in my previous post) gives you an easy to understand checklist of what you need, or have done, on each page to boost your SEO. So, if you're ready to rank high and keep stress levels low, let's get started!




As certified partners of HubSpot, IMPACT utilizes their software to fully optimize all client websites for on-page SEO. Looking to improve yours? Contact IMPACT today and learn how we can help.



Page Performance
The one stop shop for everything On-Page SEO. One of my favorite features of this tool is that it keeps an up-to-date tally of your website views, keywords, and inbound links. You can even segment by day, week, month, year, or custom date range.
Talk about everything you could want right? It gets better. Below that initial bar is the list of every page on your website with some great information on each.
The HubSpot CMS provides you with a count of your links (per page), keywords (per page), CTA % (per page), and last but not least, your views (yes, this is per page as well). This is great if you want to do a quick check and see how your pages are doing, if they have enough keywords, and if people are linking to them (remember, inbound links are a good thing).
If you take a look at our homepage stats, you'll get a feeling for the kind of data HubSpot gives you to help improve your SEO. The most important piece of information for your SEO is if you have a nice green check on the left hand side. That means all your On-Page SEO is good to go and functioning properly.
I know some of you may be asking yourselves, "Well that's fine, but what does On-Page SEO entail?" Did you really think I was going to leave you hanging?
On-Page SEO
Upon clicking on the title of any page, you will be brought to a goldmine of information. As you can see in the image below, IMPACT's homepage is fully optimized, everything is green and checked, and we've received a 100% for our On-Page SEO grade.

But what if you haven't already optimized your page, what does it look like with errors? In the interest of learning, I dug up an ancient blog post, and extended the meta description to make it too long so you can see the difference (Don't worry, it's already fixed :D ).

This post, which is from 2010, has no links, keywords, but has everything else needed for On-Page SEO. You'll notice that it has a yellow caution sign instead of a check, that signifies that there is a minor SEO issue, if it were major it would be a red "X". Jumping into the post to see what HubSpot recommends shows us exactly how the check system works.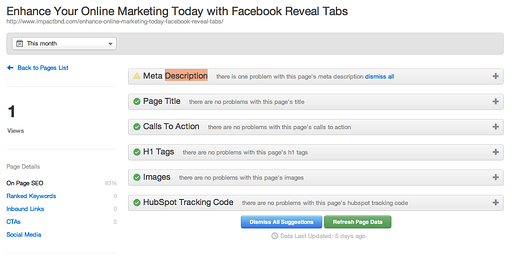 HubSpot outlines the six major areas for On-Page SEO: Meta Description, Page Title, Calls-to-Action, H1 Tags, Images, and the HubSpot Tracking Code. For this post, since I added too many characters to the Meta Description (oops!) we have a caution sign next to it. When you click on the tab, you are greeted with everything you'd want to know and more about that section.

As you can see, I have my red "X" next to the Meta description that is too long, and then an explanation as to why that is an issue. After all, if you're going to be told you're wrong, they might as well tell you why and help you out. Each tab has it's own requirements for it to be full green, which helps you learn what is necessary for good On-Page SEO.
My recommendation is to jump in and start trying the Page Performance tool out yourself. By going through slowly and checking everything, you'll begin to understand exactly what it takes to get your On-Page SEO rank moving up, and start collecting links and views.
Looking to improve you on-page SEO, Give us a call here at IMPACT and learn how we can help!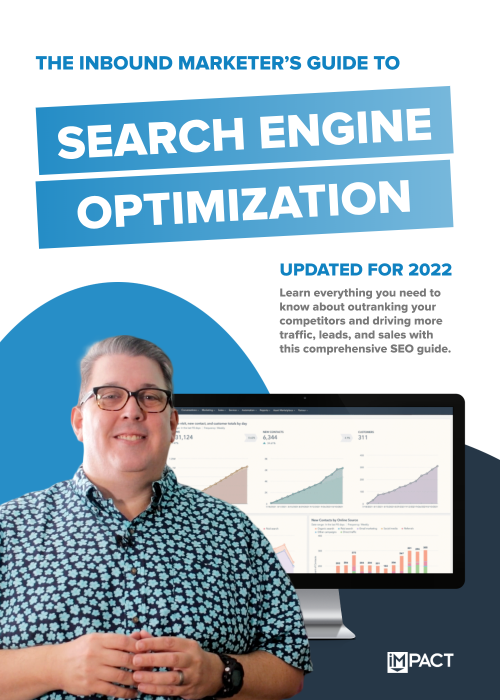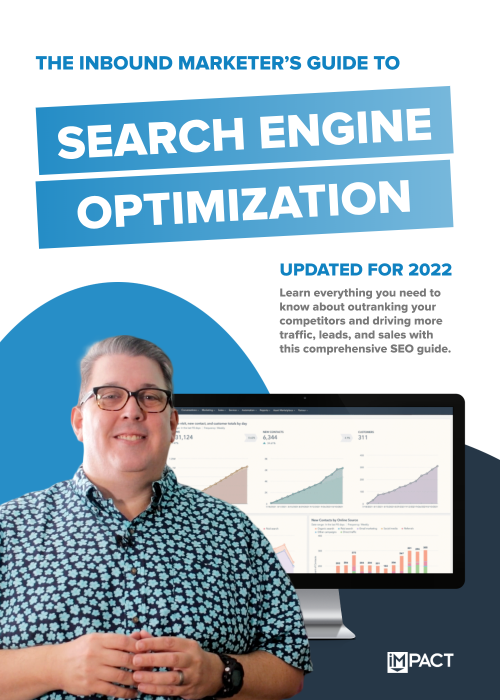 Free Guide:
The Inbound Marketer's Guide to Search Engine Optimization
Generate more traffic, leads, and sales with search engine optimization
In this free guide, you will learn:
What search engines are and who uses them.
What search engine optimization is and how it works.
Best practices for search engine optimization.
Published on August 1, 2012