Google's 20th Anniversary: 8 Big SEO Updates & Changes You Need to Know
Christine Austin also recommends this free guide, The Inbound Marketer's Guide to Search Engine Optimization.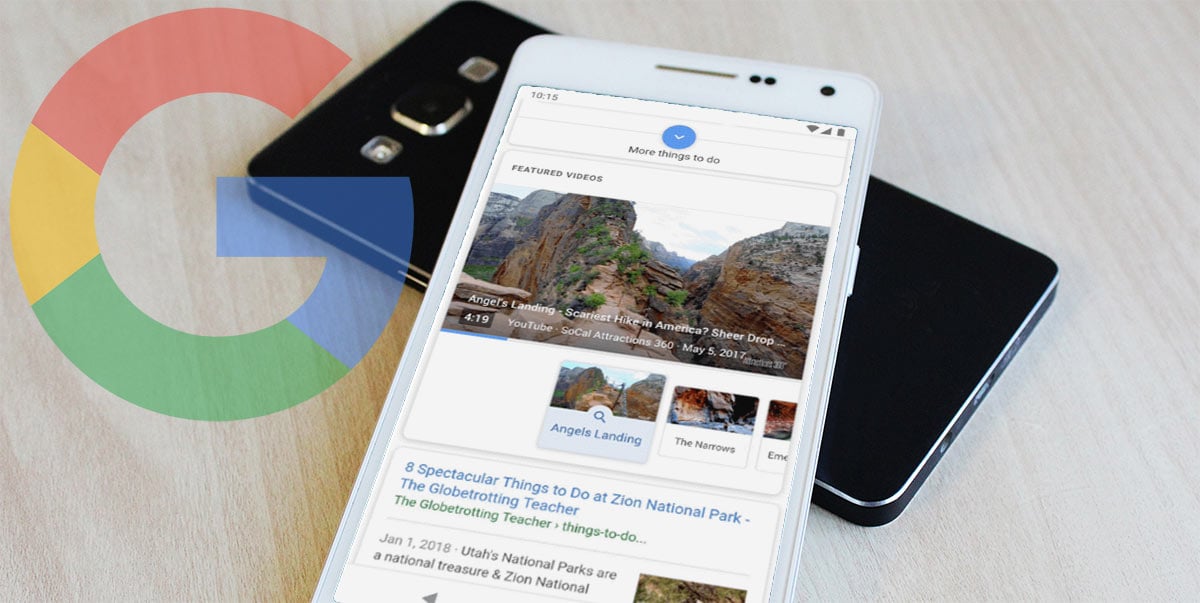 Google VP of Search, Ben Gomes, took to the stage at Google's Future of Search event to not celebrate their 20th anniversary, but instead, to paint a picture for the future of search.

His talk started off with giving a overview of Google's mission, and its focus on continuously organizing todays library of websites online. He also noted how the core principles for searching have also stayed the same, despite the overwhelming changes with technology.
Free Guide: The Inbound Marketer's Guide to Search Engine Optimization
During the event, Ben noted three fundamental shifts in their thought process of how search should evolve, these being:
Searches that help guide users through a journey, highlighting and suggesting other pieces of content

Queryless searches that help surface relevant information

Better integration of visual content with plain text results

These improvements will also all be underpinned by the companies advancements in AI. Google will continue to improve what it calls its 'neural networks' so search queries produce relevant results even if the query does not contextually match the keyword searched.
Let's take a more in-depth look at what these updates are.
Activity Cards
Google understands that users are likely to search for particular things over the course of days, weeks, or even months. One example Google uses is the research users do when planning a trip. When doing this, it's likely users will look for the best tourist areas to visit, dining locations, directions, hotel plans, etc.
But what if you are looking to pick up on a search from where you left off? You can check your history, but that's only so helpful. To help, Google is releasing activity cards, which will show you cards of relevant pages you've already visited.

Users will also be able to remove cards or even pause seeing the cards so they don't become too obtrusive when searching.
Improved Collections
Collections, which currently exist in Google Plus, allow users to keep track of content they've recently visited.
In this update, Google is adding the ability to add content from your activity cards directly to your collections. This way, it's easier for you to organize the content you want to revisit.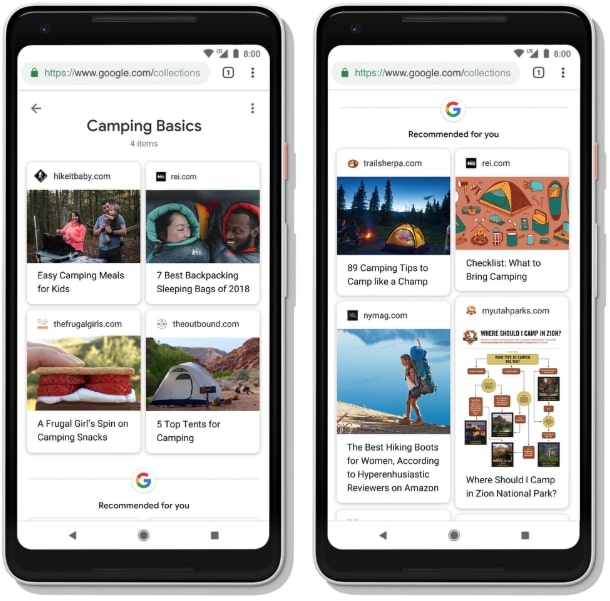 Image from Google

Your collections will also have recommendations of other websites related to your previous searches to help guide you along your search journey.
Search Results Organized Dynamically

When searching topics you may not totally be versed on, it may be challenging to figure out what your next search should be.

To guide users towards discovering all the information they might need in their search journeys, Google will now intelligently show subtopics relevant to what you've searched, making it so users aren't guessing search terms.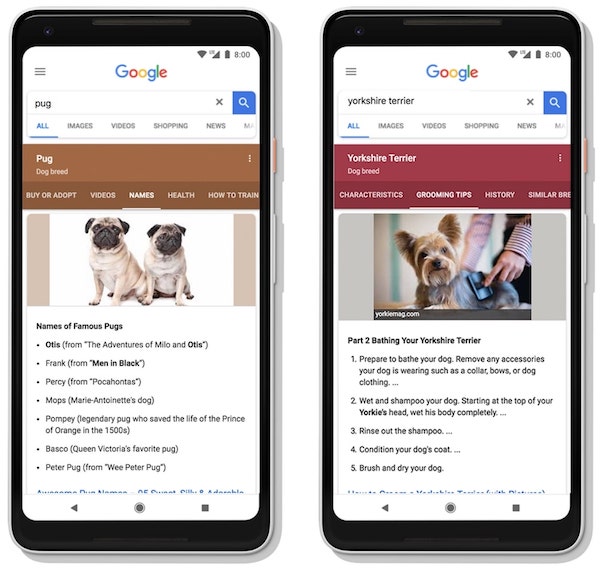 Image from Google
These categories will also change dynamically over time as new information is published online and research behaviors change.
New Topic Layer Added to the Knowledge Graph
If your not familiar with it, the Knowledge Graph enhances the results that propagate from what people are searching. This is seen in action when Google produces featured snippets, or results about actors seen on the right side of the page (with images, names, brief descriptions).

Google now plans to add the Topic Layer as a part of this graph. Its mission will be to analyze the content that exists on the web related to particular topics and develop subtopics related to it.
Within these subtopics, Google will serve up content that is evergreen to help better educate the user.
AMP Stories
Earlier this year, Google released what is called AMP stories in which anyone could create a story about anything on the open web. Although many publishers are experimenting with the format, Google has decided to take the tool one step further.
Now, it plans to use AI to construct the AMP stories, surfacing this content higher on the SERP. To start, Google will implement this on celebrities and athletes, creating timelines or highlighting facts about them.
Image from Google
Featured Videos
We know the world is moving more towards consuming video content (and Google does too). But when searching, it can be particularly challenging to find the most relevant videos on a topic.
In Google's example, if you're searching for information on a hike your planning, you may be unfamiliar with the location and want an understanding of the landmarks you should hit.
With featured videos, Google can surface videos of all the locations you'd want to hit in one area that users are easily able to navigate within, rather than having to search the videos individually.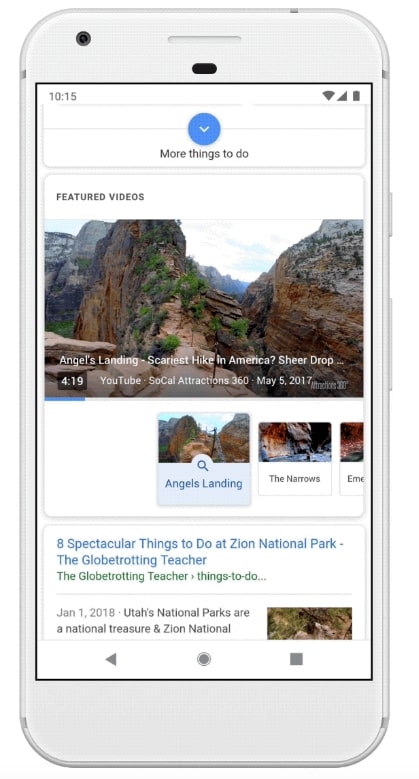 Image from Google
Improved Image Search
Over the last year, Google has overhauled there image search algorithm to do a few new features.

To start, Google now ranks great images higher that are connected to great pages as well. They also look at where the image falls on the page its linked on and tries to surface results where the images are obvious to find.

Starting this last week of September, Google now plans to show more context around images. This includes captions from the web page it's on, images attached to the related words that show when you search images, ratings, and more.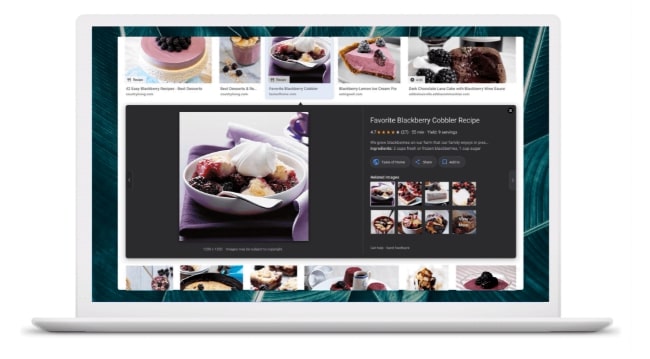 Image from Google

The Google Feed Becomes Google Discover
Google has given an overhaul to Google Feed and has now named it Discover. In the redesign, users are now presented with new topic headers that explain why you're seeing particular cards in Discover. If you like the content, you can click through and discover more in- depth, evergreen content.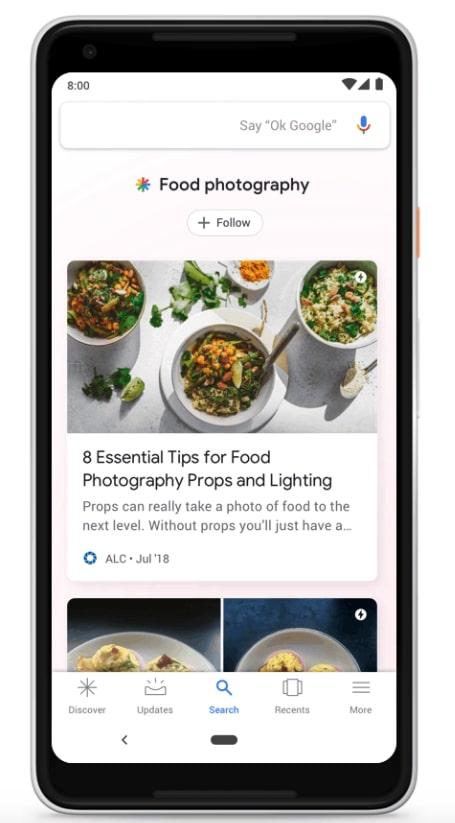 Image from Google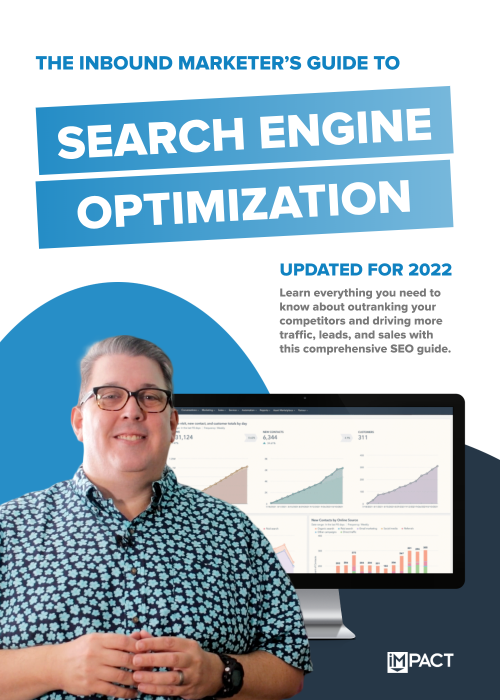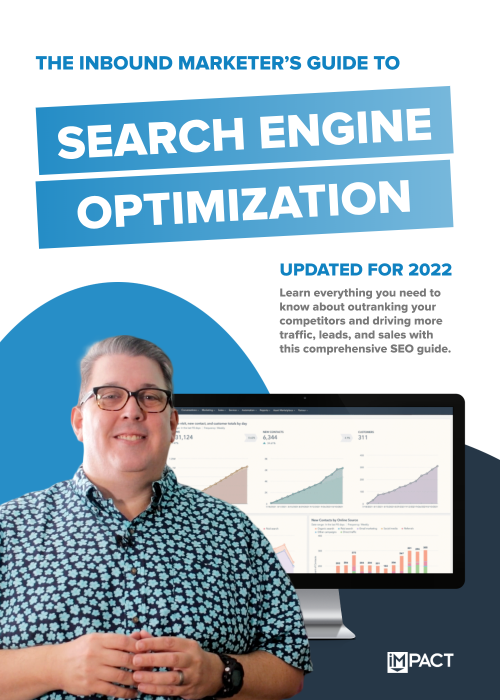 Free Guide:
The Inbound Marketer's Guide to Search Engine Optimization
Generate more traffic, leads, and sales with search engine optimization
In this free guide, you will learn:
What search engines are and who uses them.
What search engine optimization is and how it works.
Best practices for search engine optimization.
Published on September 27, 2018