Google AMP Email Is About to Make Email More Lively Than It's Ever Been
Iris Hearn also recommends this free guide, The Inbound Marketer's Guide to Search Engine Optimization.
This week, Google announced that AMP (accelerated mobile pages) technology, originally introduced for website pages, will now be coming to Gmail, Yahoo, Outlook, and Mail.Ru users.
AMP capabilities in email significantly enhance the email experience, making your inbox function more like web pages rather than static documents.
Free Guide: The Inbound Marketer's Guide to Search Engine Optimization
This update adds new features and capabilities to email that you previously would have to leave your email inbox to view.
As stated by Google:
"Your emails can stay up to date so you're always seeing the freshest information, like the latest comment threads and recommended jobs. With dynamic email, you can easily take action directly from within the message itself, like RSVP to an event, fill out a questionnaire, browse a catalog or respond to a comment."
Now, you can send & receive emails that are more actionable and relevant to what's happening in real-time.
Support for this feature has rolled out exclusively on desktop, but Google has plans to soon expand these capabilities to mobile as well.
How Can Marketers Use AMP for Email?
This update provides many benefits for marketers, both in terms of executing better, more interactive email campaigns, and also improving inter-team communication and helping you get things done faster.
Improving Productivity
On the productivity side, there are many ways teams can utilize these AMP email tools to streamline communication and increase velocity as they are integrated with the Google Suite.
For example, if you've ever been in a Google doc with a handful of people, you know the comments can get out of hand quick (and that also means the emails).
This can make it easy for questions or requests to be missed unless you click into the physical document.
Now, with AMP supporting Google Drive assets, you'll no longer get individual emails for new comments.
Instead, you'll see one thread of comments that is updated in real-time with new responses and users can respond directly in the email without visiting the document.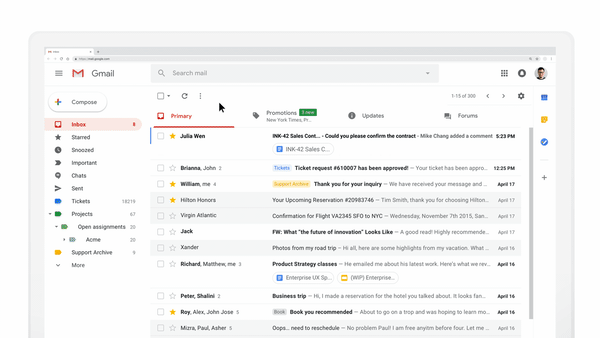 This functionality allows you to keep the ball rolling on projects without requiring the context switching it previously did.
By keeping these in an auto-updated feed, it feels less like you're pivoting to a new task and feels more like you're responding to any other email in your inbox.
Another example of this is Doodle.
Doodle is a Google-owned app that makes it easier through polls and other features.
Now, AMP emails will allow this process to go even smoother, allowing users to select meeting times directly in the email rather than going to the Doodle website.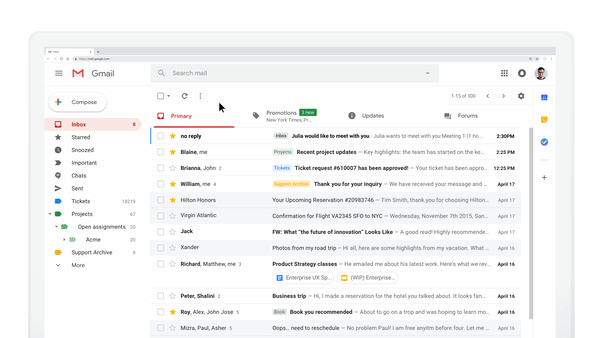 As more tools take on this functionality, we'll likely see updates like this expand to more productivity-enhancing areas.
Overall, AMP will allow you to do more with the time you spend checking your email throughout the day.
Upgrading Marketing Emails
Email marketing used to be a primary marketing asset, but over the years it's become slightly less effective due to spam.
Now, thanks to AMP emails, marketers can build dynamic content into the bodies of promotional emails, giving them the boost they need to capture user attention and compel them to take action.
For example, OYO rooms, a hospitality company that was also included in the beta test, used AMP emails to allow users to browse recommended hotels and rentals in an area.
Users could see listings, and also view more information on them directly in their inbox.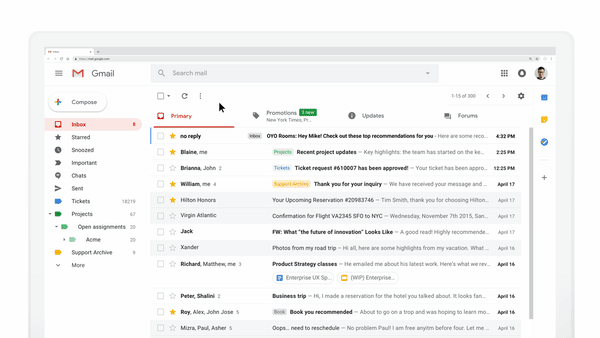 By nature, email isn't likely to capture people where they're actively looking for your brand's specific insights. Because of this, they can be less likely to click through and visit your website while they're in the middle of clearing out their inbox.
AMP adds more dimension to your emails, allowing users to interact with your content without committing to leaving their current browser.
In the OYO example, the email can also be updated so it's showing the current availability at the current prices. This can increase the chances they'll revisit your email at a later date to see if anything's changed.
In the future, I'd love to see this be used for live polling/surveys or in-email video.
How to Get Started with AMP Emails
If you're looking to add AMP to your future marketing emails, the first step is to make sure your current email provider provides support for this feature.
Currently, only a select group of third-party email platforms support this feature.
These include SparkPost, Litmus, and Twilio SendGrid, among others, however, Google stated that more are in progress to be launching these capabilities, so if your current automation platform supports AMP web pages, they'll likely adopt AMP for email in the near future. (Good news for HubSpot users! Hopefully, this feature isn't far behind.)
Google also stated that it should be relatively easy for developers to set up AMP emails, especially if they have prior experience with building AMP pages.
Additional information on the setup, capabilities, integrations and more for marketers and development teams can be found on the AMP website.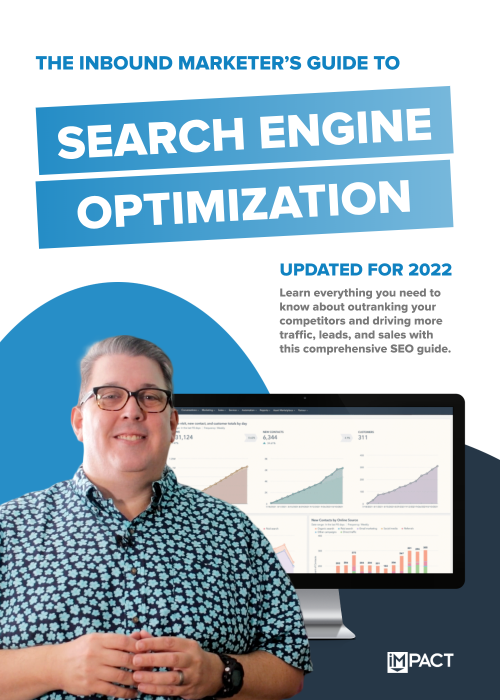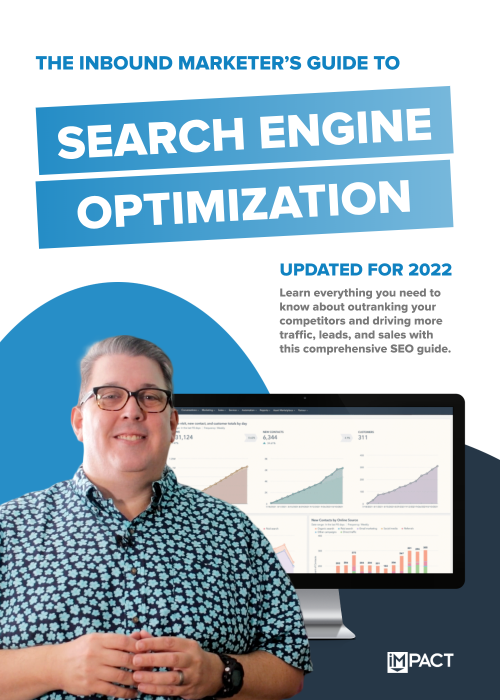 Free Guide:
The Inbound Marketer's Guide to Search Engine Optimization
Generate more traffic, leads, and sales with search engine optimization
In this free guide, you will learn:
What search engines are and who uses them.
What search engine optimization is and how it works.
Best practices for search engine optimization.
Published on March 29, 2019