Google Assistant can now translate and read web pages aloud on Android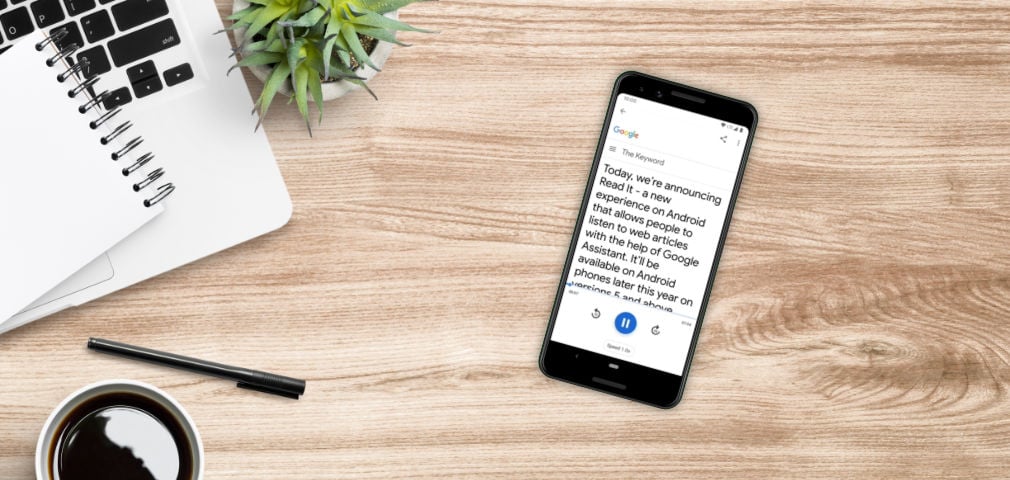 Earlier this month, Google updated its Google Assistant to be able to read webpages out loud to Android users.
By simply using the Google Assistant's trigger word "Okay, Google" or "Hey, Google" and asking your phone to "read this page," the assistant will read off the text presented on the webpage.
While this may seem like a simple (yet really cool) update, this actually introduces a completely new way your users can interact with your website.
Okay, Google, how does this work?
The Google Assistant can now read aloud the webpage a user is. This is already available on most Android phones for people to try, as long as they are using Chrome or the Google Assistant App.
According to Yossi Matias VP of engineering at Google, once the command is triggered, the Google Assistant will start reading the text that is presented on the page "in an expressive and natural voice, aiming to use the same intonation and rhythm that you'd use if you were reading it aloud yourself."
The browser will automatically scroll as the assistant is reading, highlighting the exact word it is on. Users will also have the option to control the speed at which the assistant is reading.
And, if that wasn't enough, Google Assistant will also translate the content on the page into any of 42 different languages. So, if a visitor lands on your website and speaks and reads a different language, they might be able to have Google translate the content out loud to them.
This makes it even more crucial to make sure that your website content is utilizing things like titles and section headings in order for the artificial intelligence to read your content in the most natural way.
Google soon plans to expand this feature to include other types of content like images, URLs, and video.
What this means for your website
While this update isn't technically available to all mobile users (remember, Android only for now), this could mean a big shift in how users consume your content on their mobile devices.
Users will now have the choice of being able to consume written content on websites in a new way, similar to how they would consume a podcast or an audiobook.
They will also have the ability to do what a lot of us do when listening to content: to do something else at the same time.
For your visitors that may have vision or reading issues, this feature can vastly improve their ability to consume long-form content, making your site more accessible and valuable for them.
For slower readers, the ability to speed up the Assistant can help them consume more content than they would normally. This is also beneficial for those who don't care to read a lot of content on their phone
Google Assistant reading website Content is already working on your site
This technology is already working on your site.
If you have a website, Google says you don't have to do anything for the assistant to be able to read the content on your site. If you already have an Android phone, give this a try on your site and see how accurate it is!
If, for any reason, you don't want Google to be able to read the content on your site, you can use the nopagereadaloud tag on your site.
Free: Assessment
Does your website build trust with buyers and bring in revenue?
Take this free 6 question assessment and learn how your website can start living up to its potential.