You read that right.
Free Guide: The Inbound Marketer's Guide to Search Engine Optimization
Google image results will now take pertinent schema markup for your products and show them in key places in the image results. Below you can see In stock and Out of stock noted in the initial image results.
(As you guessed, my daughter needs yet another pair of new shoes.)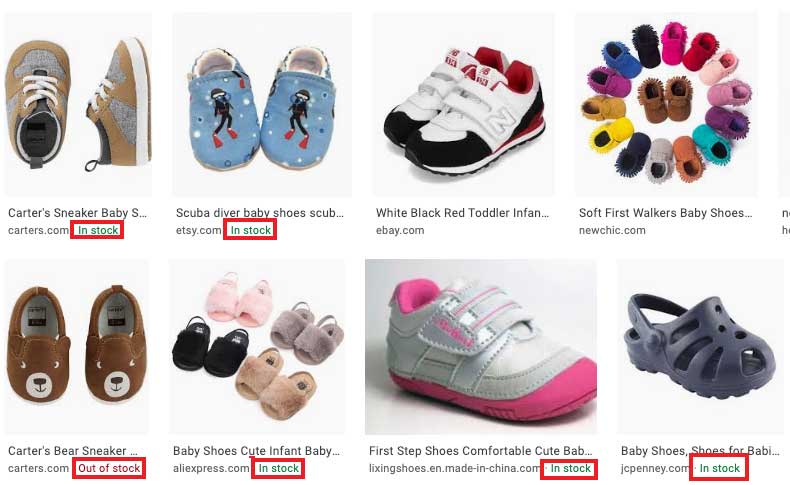 Right about now you might be scratching your head saying, "what's schema markup?"
Schema are tags and pieces of information put into your website's code that enable search engines to understand the content on your page clearly. The code is formatted in such a way that it lets Google's spider-bots understand a few things about the page such as who the company is (description, industry, etc.) as well as specifically what the content is (product, video, recipe, etc.).
For our purposes here, we'll be talking about product schema, which give Google and the user direct information related to a specific product. In this case, Google pulls things like product specific reviews, pricing, and availability.
The inclusion of product schema in image results is another update by Google that focuses on improving the overall search experience. After all, if you're looking at images of a product, you likely want to know if it's in stock, and what the reviews are right then and there — not after you click in with the potential to be disappointed and frustrated.
This helps shorten the sales cycle for brands, and also improves the user experience on Google — helping to make Google a "go-to" for shopping ease. As we know, Google is doing all it can to take market share from Amazon.
Now, once you click an image that interests you, any available product schema will be displayed, such as reviews and rating, price, and the brand: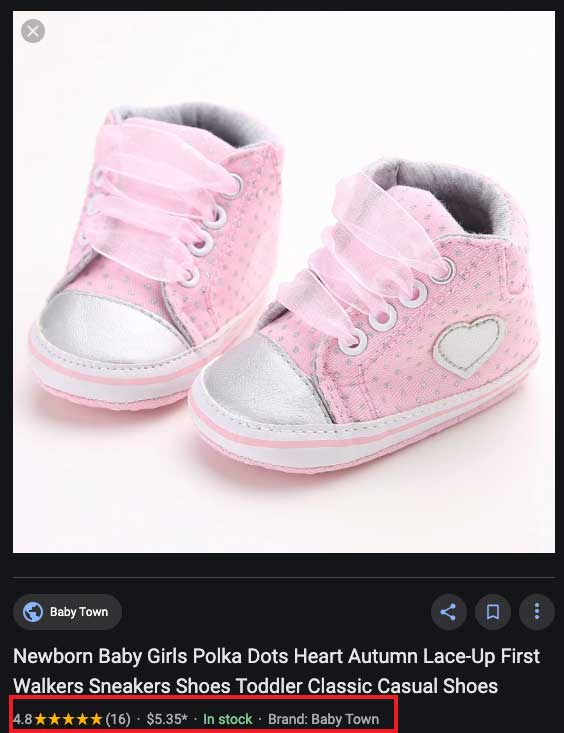 What it means for you
Get your product schema (and schema in general) updated! While the process isn't necessarily difficult, you'll want to leverage a developer to make sure the code is placed properly and functioning as intended.
Google is doing everything it can to make its search results as valuable as possible to shorten the buyer cycle. The more information businesses can provide Google's spiders regarding products, content, and pages in general, the more their results are likely to stand out and help users — increasing the likelihood of them clicking through to your content.
Not sure if you have schema on your page? You can use Google's Structured Data tester to see exactly how Google is reading your site, and whether schema are present.
By understanding how the code is being read, not only can you spot errors, but you can make sure that what will be served can be optimized to get potential customers to actually click through to your page — and ultimately buy.