Google Is Quietly Testing Product Ads on YouTube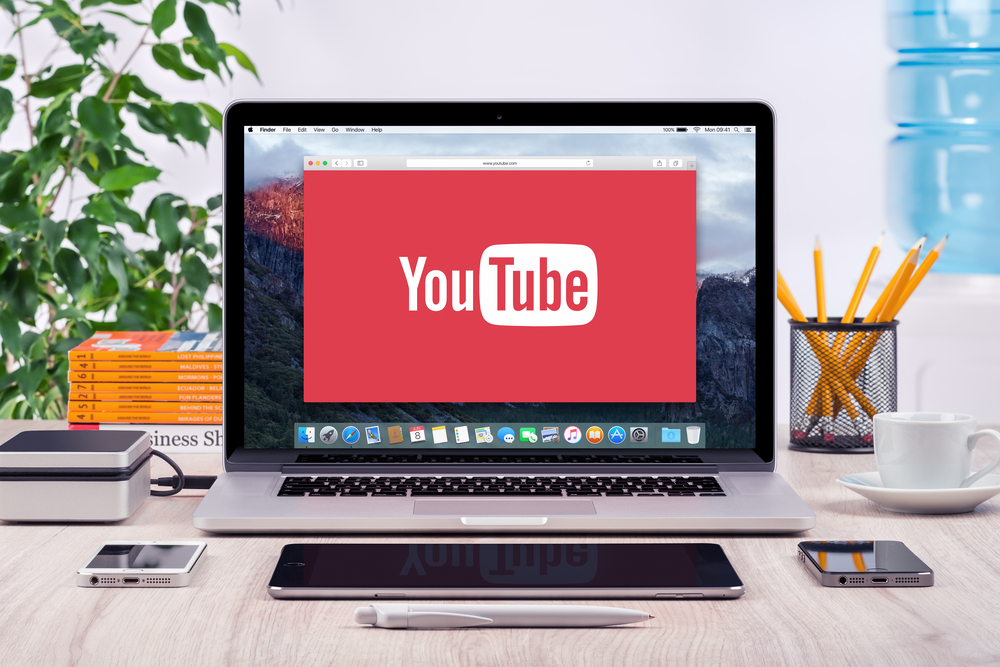 Google appears to be exploring advertising options that can support its direct-to-customer commerce initiatives.
The search engine giant is reported to be testing a new feature specifically for YouTube that will display product recommendations and pricing below videos and allow the user to seamlessly checkout within Google.
After news broke that Google's Q1 ad sales growth was dropping, it was clear that marketers were spending their ad money elsewhere, and Google needed to diversify its revenue opportunities in order to stay competitive.
Many speculate that this is an attempt by Google to recapture some of its declining retail market space that's been lost to Amazon's massive growth.
While we think of Google as the "king" of the internet, it does have some real roadblocks standing in its way.
Many people are now conducting initial product searches on Amazon instead of searching on Google, and generally spend more time on social media platforms. So, by nature, those ads are becoming more effective.
By investing in its YouTube platform as a base for getting users and brands involved with Google's shopping initiatives, will it be enough to recapture this retail market?
What We Know About YouTube's Shoppable Ads So Far
Since Google has yet to formally announce the new feature, we don't know the scope of its capabilities or who will be eligible to access it.
However, a recent article by The Information reported sightings of this functionality while Google is quietly testing.
"Under certain Nike videos, users can scroll through product recommendations from the brand. In a recent test by this reporter, the recommendations included sneakers and a running top. Users who click on the recommendations are sent to a Google Express page, where they can add the item to their Google cart and then check out all through the search giant, instead of being redirected to Nike's own website."
In this example, instead of clicking on an ad and being brought to the brand's website, you're brought to Google's eCommerce platform, Google Express, and are able to checkout directly within Google.
In the same article, The Information also reported sightings of this feature for Ulta Beauty, which given the massive popularity of beauty-focused video content on YouTube, has the potential to be successful.
This Could Be a Real Game Changer
Essentially, this is Google's way of entering YouTube the in-app shopping game in an effort to compete with the search and display ad revenue they've lost to competitors.
Instagram and Pinterest recently launched their own version of this functionality and Amazon has also toyed around with video ads on product listings.
While Google has released their own Shoppable Image Ads, YouTube didn't have a way to offer this direct-to-sale functionality on its own -- until this test.
At face value, this has real potential to be successful.
YouTube is well-known for product review videos, brands already advertise on the platform, and it can provide direct proof of ROI to businesses running ads.
It can also provide more in-depth analytics on what types of ads drive awareness and which drive purchasing behavior.
If this advertising feature offers the ability to link these shoppable ads under influencer's videos doing paid promotion for these products in videos, it has even more reason to take off.
While we don't have all the answers now, many speculate that we'll hear more during "Google Marketing Live," a Google-run event taking place later this month where Google has historically announced new ad products.
Can Google Compete with Amazon?
As an ad feature, I think Shoppable YouTube ads really have potential in getting people to invest more heavily in Google Ads.
However, do I think Google Express can be the new Amazon? Not as confident there.
For one, I had no idea what Google Express was before this news broke (and neither did IMPACT's Head of Editorial Content, Ramona).
Apparently, however, it's been around, in varying forms, since 2013.
As Google has tried to scale Express to be more widely used, its been faced with pushback from other businesses claiming it's not balancing the interests of its shopping platform and its search platform effectively.
"Aside from challenges related to growing the [Google Express], it had to deal with a seven-year investigation by European antitrust authorities that culminated in 2017 with a $2.7 billion fine for unfairly favoring its shopping service in search results. Just last month Google was sued in Germany by price comparison site idealo. The German company accused Google of not living up to its promises to treat competitors fairly." (Source)
Regardless of if a conflict of interest was actually present, it's likely that this will be a constant critique of Google Express as it continues to grow, and it makes sense. Why wouldn't a company put their interests first?
One thing Google definitely doesn't want to do is alienate retailers, who they'll need to gain more of if they want to truly compete with a giant like Amazon in the retail space.
To me, it seems like the YouTube Shopping Ads are less about the immediate ad revenue and more of a long-term play to familiarize consumers with Google Express and give brands a reason to want to get on board with it.
With that strategy in mind, I can see Google Express being successful as an extension of Google's ad platform - but it may take more time before it rises to the level of Amazon's popularity.
Should You Invest?
Without having all the details (or even knowing if it'll become a real offering), it still begs the question: Should you invest in this YouTube ad format (or Google Express in General) for your business?
It comes down to a few factors:
What product/service do you sell?
Does your audience hang out on YouTube? What kinds of videos are they watching that you can relate products to?
Do you already run ads on YouTube? How successful are they?
If you're currently running ads and they're generating good results, that's a good indicator that a direct path to purchase could be a logical next step.
If you're unsure about investing, however, running standard video ads before this feature launches can give you a good idea of how successful the Shopping Ads may or may not be.
Like any ad format, theres no one-size-fits-all solution. Test, analyze, and revisit your campaigns to determine what will provide the best ROI for your ad spend.
Free Assessment:
How does your inbound marketing measure up?
Take this free, 5-minute assessment and learn what you can start doing today to boost traffic, leads, and sales.
Get Started
Free Assessment:
How does your inbound marketing measure up?
Take this free, 5-minute assessment and learn what you can start doing today to boost traffic, leads, and sales.