Subscribe
Join 40,000+ sales and marketing pros who receive our weekly newsletter.
Get the most relevant, actionable digital sales and marketing insights you need to make smarter decisions faster... all in under five minutes.
Thanks, stay tuned for our upcoming edition.
Google Clarifies: Mobile-First Indexing vs. Mobile Usability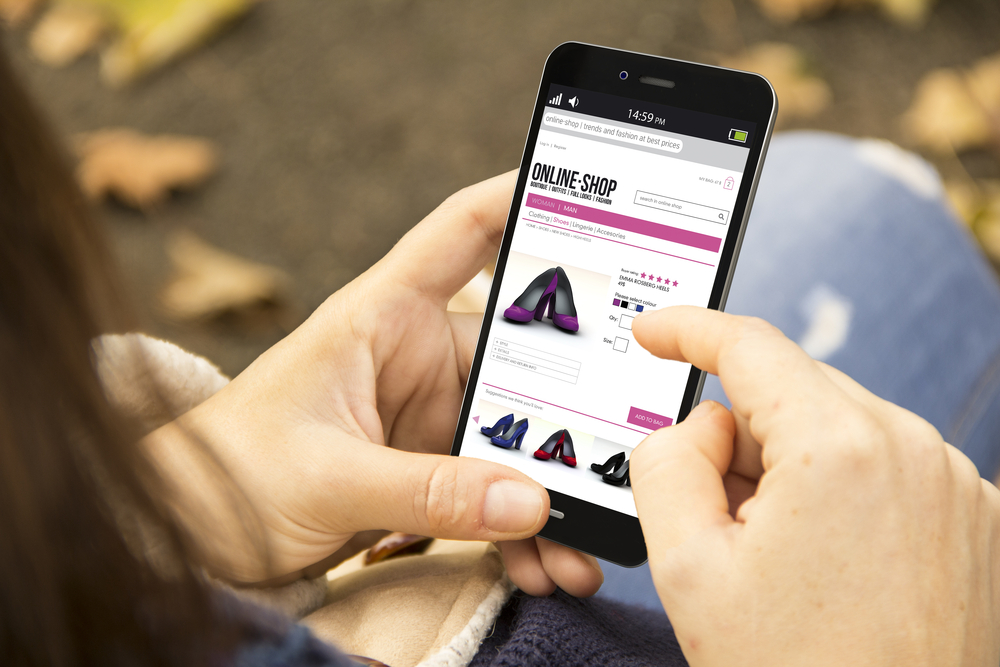 Google's John Mueller clarified a key difference between mobile usability and mobile-first indexing that may come as a surprise to Google Search Console users.
During a Google Webmaster Central hangout on January 11th, a user asked about conflicting reports between the mobile usability tool and mobile-first indexing tool in Google Search Console.
In short, there were a set of pages that passed Search Console's mobile usability test but didn't show up as ready for mobile-first indexing, and vice versa.
Mueller responded that these were treated as completely separate reports, a page can be shown not to be usable on mobile, but still be moved to mobile-first indexing and the opposite is true as well.
This answer came as a shock to many users, as many had been treating them as interconnected tools to help get them ready for mobile-first indexing.
So, what's the true difference between the two?
Mobile-First Indexing vs. Mobile Usability
While these both are indicators for how your website is performing, they're measuring two different things:
Mobile-first Indexing refers to Google's shift to using mobile content over desktop for indexing and ranking. Here, Google is crawling websites with a smartphone agent to see if the website is responsive on mobile. Google notifies you via search console when your pages are being moved to mobile-first indexing.

Mobile Usability refers to if your page is functional on a mobile device. The Mobile Usability Report in Google Search Console looks at if your page can actually be used on a mobile device - or if there are functions that are being blocked.
Even when defined, it's still easy to see why there would be confusion.
Mueller provided further clarification on the difference, stating:
"A site can or cannot be usable from a mobile point of view, but it can still contain all of the content that we need for mobile-first indexing.

An extreme example, if you take something like a PDF file….[O]n mobile that would be terrible to navigate. The links will be hard to click, the text will be hard to read.

But all of the text is still there, and we could perfectly index that with mobile-first indexing."
Basically, if Google's smartphone agent can crawl all the text, and it can be displayed on a mobile device, then it can be added to mobile-first indexing. However, it does not always correlate to being usable on mobile.
If your site is approved on mobile, it can still have many errors that create a negative user experience on mobile.
Some common mobile usability errors include:
Incompatible plugins - If your web page uses a plugin that isn't supported on mobile devices.

Content wider than the screen - Setup that requires users to scroll horizontally on mobile to read all page content.

Text too small to read - Text scales on mobile to a font size that is too small for an average user to read without zooming in.

Clickable elements too close together - Any links, CTAs, or buttons that are too close to each other - meaning a user can't comfortably click on one without accidentally tapping another.
Clearly, you don't want your site to move to mobile-first indexing with these errors still existing.
This can cause users to leave your site at a faster rate (or bounce), which can negatively impact your ranking in search engines over time.
On the other side of the coin, an error-free mobile usability report does not indicate that your website is ready to move to mobile-first indexing.
Google stated on their blog that when a website isn't deemed ready to move over to mobile-first indexing, they frequently see these two errors come up:
Missing structured data on mobile pages - Structured data helps Google understand what's on your page. If you have structured data on your desktop site but it's missing on mobile, that data won't be considered when moved to mobile-first indexing.

Missing image alt-text on mobile - If you don't have image alt-text, Google can't view what the image is - so you miss out on those keywords to help your page rank.
It's best practice to have your site have identical attributes to your desktop experience.
Things like structured data and alt text are important for SEO, and not being approved for mobile-first indexing is Google telling you that there is key data from your mobile site that might impact how Google indexes and ranks your pages.
Be Prepared
Mobile search is quickly becoming the preferred method among users, and companies need to take notice of that.
Google has rolled out several tools to help marketers prepare for mobile-first indexing, but it's important to know the purpose behind each tool, and what the results actually mean for your website.
Marketers should be paying attention to both mobile-first indexing and mobile usability, but it's important to understand the differences:
If your website is moved to mobile-first indexing, this does not mean it has a great (or even usable) mobile experience. Use the mobile usability tool to find errors to make it a great experience for your users.

If your website has a great mobile experience, it doesn't necessarily mean it's ready for mobile-first indexing. You don't want to put all this effort into optimizing your mobile experience, only to find out there was only one minor issue keeping you from being compliant.
Free: Assessment
Does your website build trust with buyers and bring in revenue?
Take this free 6 question assessment and learn how your website can start living up to its potential.