Google My Business Explores Premium Features For a Monthly Fee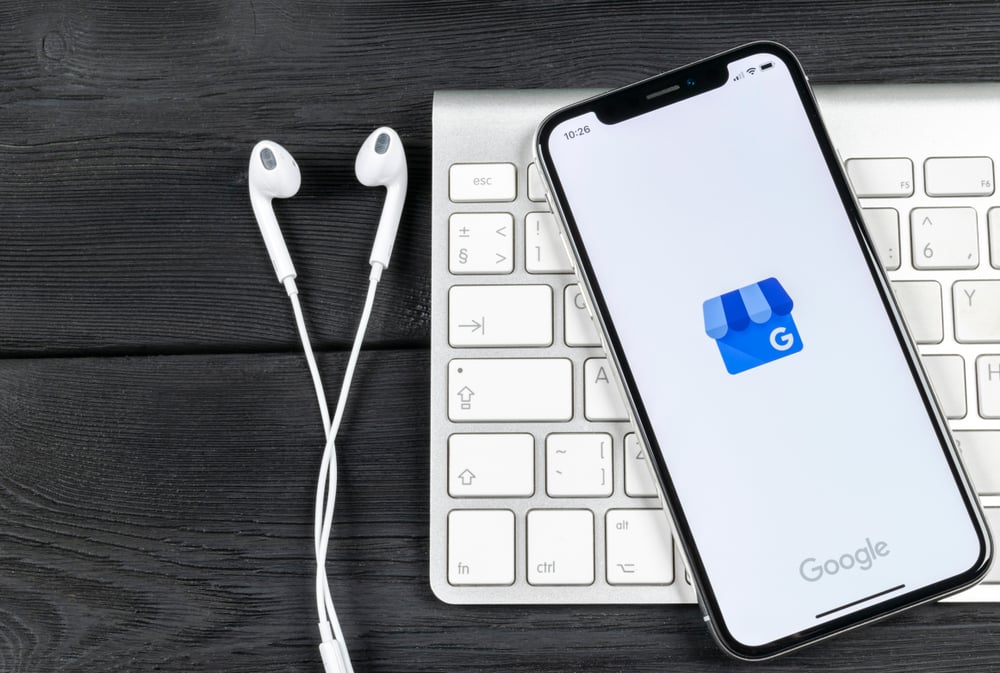 At this point, most marketers have recognized the value Google My Business provides for their business.
From increasing visibility, to showcasing reviews, to actually facilitating customer interactions, the platform is a great way for businesses (especially local businesses) to get in front of their audiences.
Now that its capabilities are well-known, Google seems to be brainstorming ways they can monetize its popularity.
Twitter user Sean Bucher recently shared a photo of an email from Google asking users to participate in a survey on their Google My Business use.
Anyone else get this bananas questionnaire from GMB today about updated features and pricing for those features? #GMB #Maps #LocalSEO pic.twitter.com/YvfAiItoLc

— x-Sean Bucher (@spbucher) April 25, 2019
After asking some initial questions about general Google My Business use and annual advertising budgets, the rest of the survey focuses on gauging user's interests in a variety of potential Google My Business features -- and what users would be willing to pay for them.
If you're interested in providing your own opinions to Google, you can access the full survey here.
What Might Be Coming to Google My Business?
The features Google lists out range from features I would have expected the platform to already have available on the free version, to those I could see providing significant business value and justify paying for access.
Here are all of the potential features Google asks about in the survey:
Google customer support - Access to a dedicated support team from Google that helps you troubleshoot issues and get the most out of your Google My Business efforts.
"Book" button on your Google My Business profile - Extra "Book" CTA on your Google My Business profile where customers can see your availability and book a time to speak with or make an appointment with your business. This feature is similar to other booking tools and will sync with an existing calendar if available.
Pay to promote your "Book" button - Put your "Book" button in your Google search results as well as your main profile.
Promoted map pin - Prominent placement in Google maps when a customer is looking for a business in your area.
Verified customer reviews - Google verifies customer reviews to confirm they've used your product or service. This builds trust with your prospects, knowing that positive reviews have come from real, satisfied customers.
Verified Bookings - Google saves the number of bookings that come from your profile and displays this to potential customers to build trust in your service.
Call reports and recordings - When someone calls your business from your Google My Business profile, Google will save the audio recording and provide access to reports on your call volumes.
Automated message responses - Pre-load answers to frequently asked questions that Google will auto-send customers who use the messaging tool.
Automated responses for reviews - Pre-load responses to customers who leave a review on your Google My Business profile to show you're actively engaged.
Google search results placement - Show up near the top of the list in Google search results (unclear if this will appear as standard Google Search Ads or if this will be in the Google My Business right-hand section).
Access leads from competitors' profiles - If someone is browsing a company that offers similar services to yours, Google will show your business to the user and allow them to message you as well.
Background checks - Google conducts a background check on your business and displays the results on your profile to show potential customers you're legitimate.
Instant quotes - Provide an instant response to quote requests. Businesses will be able to customize this based on different details given about the job.
Request a Quote - Customers can request a quote directly on Google, and your business will be notified with their information the same way you would if they converted on your own website.
Offers - Promote new offers.
Featured review placement - Showcase especially positive reviews in a featured slot on your profile.
Google guarantee - Access to a "trust" badge to display on your Google My Business profile. If a customer isn't satisfied with your product or service, Google will give them their money back.
Remove ads from your business profile - Targeted ads from other businesses will not appear on your Google My Business profile.
Showcase verified licenses - For trade businesses, Google verifies your licenses and shows customers that your certifications are up-to-date.
Display video on your Google My Business profile - Option to add video to your business profile page.
The survey asks users to rate these features from what they're most and least interested in to gauge overall demand.
At first glance, I'm already thinking of great use-cases for some of these features.
Some offer alternatives to other tools that businesses could potentially be using. For example, call reports and recordings could replace third-party tools like Call Rail that businesses may currently be using to track and record phone calls for closed-loop reporting.
Others offer tools that can be game changers for businesses, like the ability to use video on your Google My Business profiles or access leads from competitors' profiles.
While none of these features are confirmed as being a part of Google's premium product, the interest generated from this survey can determine if they'll be included or not.
What Will the Pricing Look Like?
Of course, these features seem great, but user adoption will largely be determined by price.
The second half of Google's survey examines not only interest in particular features, but what people would be willing to pay to gain access.
Based on what users selected in the previous section, the survey puts together different feature packages to see what combination is most attractive to users.
Based on this question, we can assume Google may be planning to roll out "tiers" of their premium product with enhanced features for a higher price.
After you select an option, you're asked again what package you'd prefer out of the ones you've selected, but with a price for each attached.
Then, you're asked again that, given the pricing, what's the likelihood your business would actually consider buying the package you selected on a scale of "Very unlikely" to "Very likely."
Clearly, Google is testing not only the interest in the new features but what they can charge to get the most adoption while still making a profit.
The rest of the survey continues on in this format with varying packages and what users would pay for each.
Would You Pay for These Features?
In the past few years, technology has enabled consumers to get the answers and information they're looking for faster than ever before.
We're seeing this with featured snippets and even what Google My Business offers today. Users don't want to dig around your website to find the information -- the faster you can provide what they're looking for, the more business you can win.
A lot of these features offer just that -- more immediate answers, more opportunities to display social proof for people who might not make it to your website, and in-depth reporting for your business to monitor.
As we see the rise of smart speakers and other devices designed to convenience consumers, capabilities like these premium Google My Business features can really make the difference between winning new business or losing it to a competitor.
It's unclear when Google will be rolling out the premium packages, but I highly encourage all interested marketers to participate in the survey so you can help influence what the final product may look like.
If successful, I can easily see having the premium Google My Business package be seen as a must-have toolset for your business.
Free: Assessment
Does your website build trust with buyers and bring in revenue?
Take this free 6 question assessment and learn how your website can start living up to its potential.
Score My Website
Free: Assessment
Does your website build trust with buyers and bring in revenue?
Take this free 6 question assessment and learn how your website can start living up to its potential.
Published on April 30, 2019