Google Pay Expands PayPal Integration for Online Merchants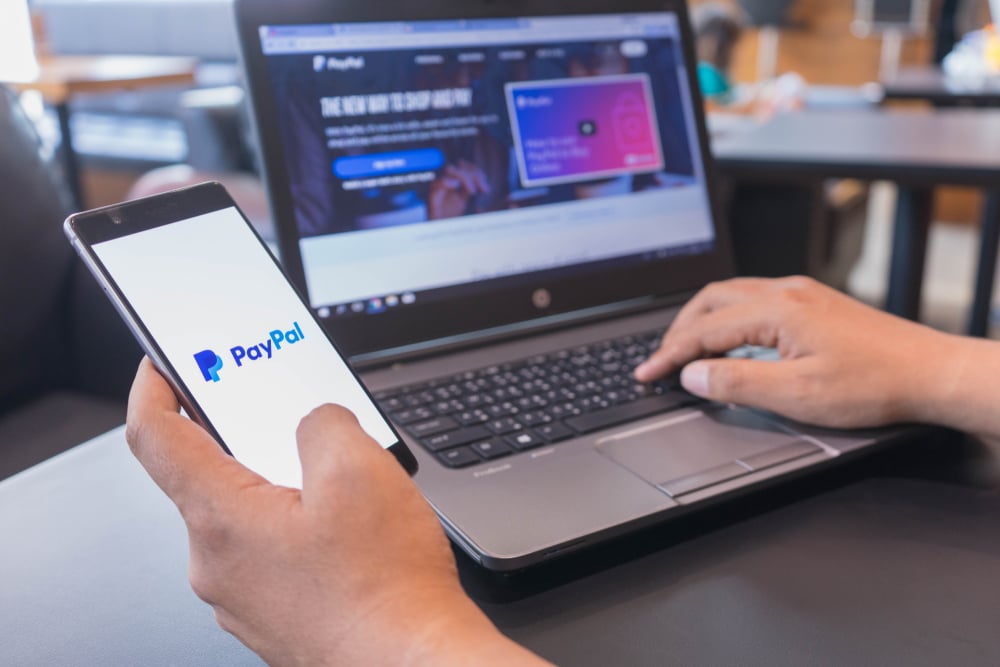 Google has announced that it is expanding its partnership with PayPal, offering online merchants the ability to accept payments from PayPal via Google Pay's mobile wallet.
This capability will be extended to those already using the Google Pay service in 24 countries.
For those that don't know, Google Pay is a mobile payment app exclusively for Android devices (a Google-owned company). Basically, just Apple Pay for Android.
I probably don't need to explain PayPal — but if you don't know what it is — PayPal is the leader of online purchasing. It offers a secure platform for connecting financial accounts, thereby lowering the risk of getting your information stolen from online transactions.
Now, Google has expanded this PayPal integration to enable a similar functionality for online merchants who accept Google Pay for website or mobile app purchases.
This integration makes it easier for both businesses and customers to streamline the purchasing process and have more confidence when making transactions.
How does the PayPal integration help online merchants?
Reduce Friction in the Buying Process
Does anyone feel like the most grueling task of online shopping is having to stop and get your credit card? I've quite literally halted purchases out of pure laziness.
And based on the tweet below, it looks like over 41,000 people agree!

This is why many websites offer to store your information to streamline transactions. However, some buyers may be wary of keeping sensitive credit card information on file with a company, regardless of security claims.
Now, with Google Pay's integration, users who have connected their PayPal accounts will have easy access to payment information for each transaction — they won't even have to sign-in to PayPal to do so.
And, because PayPal allows users to store all payment types in one single location, it provides more payment options at checkout.
Extends PayPal's strong security reputation to your website
This integration not only offers convenience to your customers, but also peace of mind.
Buyers can be hesitant to make purchases at smaller retail business websites due to fear of being scammed.
PayPal's strong reputation as a leader in secure digital transactions can help alleviate those worries in buyers.
Not only is PayPal's server more secure, but the service also offers guarantees like Purchase Protection and Return Shipping that boosts buyer confidence. Businesses that extend such guarantees to their own customers become more trusted places to complete transactions.
This security, combined with Google Pay's fast and simple checkout process (and Google Pay's own advanced security features), can significantly help stop customers from worrying and start customers buying.
What if your business is already using PayPal?
For businesses already PayPal merchants, there shouldn't be any worry in losing current merchant benefits when a PayPal transaction is done via Google Pay.
Google has stated that when existing PayPal merchants enable this Google Pay integration, they'll still get the exact same benefits that they'd get if the purchase were made on its own. So, benefits like receiving payments to their PayPal business account in a matter of minutes, no minimum processing requirements, and seller protection will still remain intact.
How to enable PayPal in Google Pay
Adding PayPal as a payment method in Google Pay comes down to an easy code change. Simply add PayPal as an option for allowed payment methods in the body:

From there, you can follow PayPal's in-depth documentation to take you through the rest of the process.
For businesses that haven't yet installed the Google Pay integration on their site, you can follow Google's instructions here.
Free: Assessment
Does your website build trust with buyers and bring in revenue?
Take this free 6 question assessment and learn how your website can start living up to its potential.
Score My Website
Free: Assessment
Does your website build trust with buyers and bring in revenue?
Take this free 6 question assessment and learn how your website can start living up to its potential.
Published on July 1, 2019