Subscribe
Join 40,000+ sales and marketing pros who receive our weekly newsletter.
Get the most relevant, actionable digital sales and marketing insights you need to make smarter decisions faster... all in under five minutes.
Thanks, stay tuned for our upcoming edition.
3 Big Google Product Updates Will Help Retailers Improve Searching for Products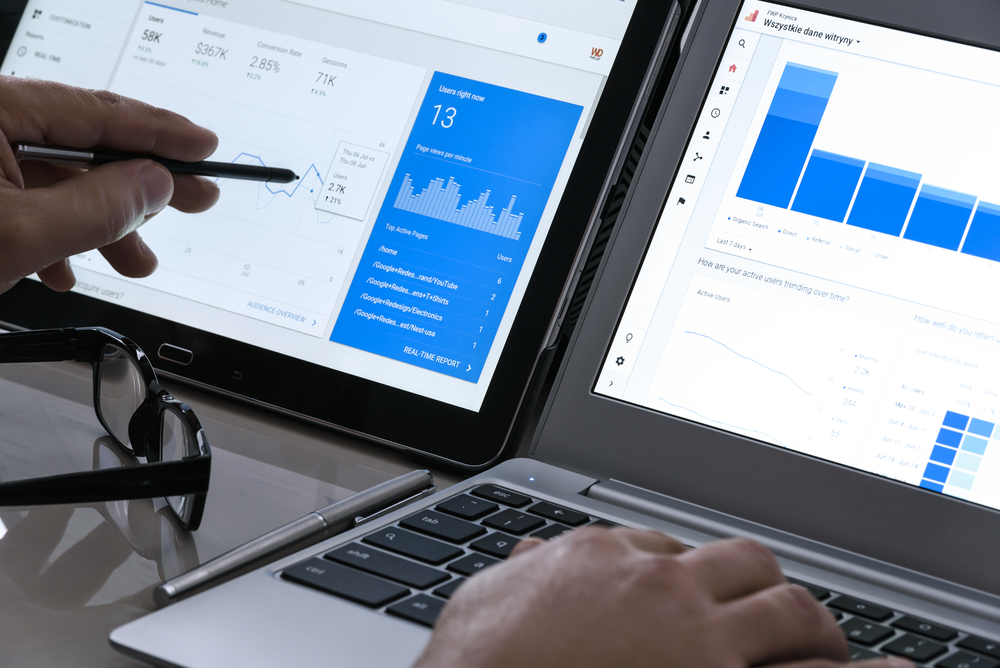 Last week, Google announced new features that would give retailers better ways to provide information about their products in search results.
As users strive to get faster answers to their questions, detailed and accurate product information displayed in search results can determine making a deal or losing a potential lead.
Google recognizes this.
They state on Webmaster Central Blog:
"Connecting potential customers with up-to-date and accurate product information is key to successful shopping journeys on Google, so today, we're introducing new ways for merchants to provide this information to improve results for shoppers."
The updates span three different Google tools and will work together to streamline the process of submitting, checking, and updating product information for retail brands. Each update is designed to help enhance the shopping experience, but they tackle it from a slightly different angle, so marketers should be aware of what these updates include.
Here's what's changing:
1. Merchant Center Features for All
Most notably, Google is expanding its Merchant Center capabilities to all retailers.
For those that are unaware, Google's Merchant Center is a tool that allows brands to upload brand-specific and product-specific data like store name and location, product lines, and product descriptions to Google.
In the past, this feature could only be accessed by those running Shopping Ads or other Google Ad campaigns, but the expansion will now allow anyone to upload their data to the tool.
This also means that the data available on Shopping Ads will now be featured in Search or Google Image results. This means that information that was once could only be viewed on an ad - like a sale price, availability, product type, and shipping information - will now be available even if you're not running ads.
This update is mutually beneficial for brands and products alike.
Now, brands can keep their data consistently updated in real-time by providing the information directly to Google and users can have a more accurate, streamlined shopping experience in their regular search behavior. They can alert their users of sales, new items in stock, or where they ship to before they even click onto the website, and that can be a huge factor in the decision making process for consumers.
Google noted in their announcement that these results will be ranked in the same way other queries currently are, and solely based on relevance to the user's search query.
In other words, no special treatment will be given to those brands that have updated product information uploaded to the Merchant Center - and no payment is required to have the extra information shown.
Brands may still see an increased click-through-rate from doing this, however, as more details will likely prompt a user to move forward with the results to learn more.
Google is starting the expansion of the Merchant Center in the U.S., and support for other countries will be rolled out later in the year.
2. New Report in Search Console
Google also added a Search Console report that makes it easier to ensure any rich snippets brands may add to their products are working properly.
Rich snippets, also called structured data markup, refer to lines of code in a webpage that instruct Google on what information to pull
This helps Google better understand the products you sell just by looking at your pages and helps ensure you show up for the search results you intended.
Search Console's new "Products" report helps marketers ensure the rich snippet data is being understood properly by Google. Similar to the Rich Results test, this report evaluates your product-specific snippets and identifies any existing issues for the markup on your website and offering help troubleshoot what the source of the issue could be.
Additionally, when you believe the issue is fixed, you can request a recrawl of the page directly in the Products tool, and validate if it was resolved.
3. Manufacturer Center
Google's Manufacturer Center, a platform where brands can share detailed product information with Google, has also been updated with features that can improve a brand's visibility and make it easier to provide accurate and up-to-date product information.
Unlike the Merchant Center, the Manufacturer Center allows you to share general product information that can help Google understand what you're selling. This is typically where you would build out your product catalog and fill in product-specific features.
The updates to the Manufacturer Center include the ability to add a product description, variants of product details, and also includes the ability to add rich content like high-quality photos and product-specific videos.
This can help potential customers find your products much faster and help streamline the discovery process, making them more sales-ready as they enter your website.
Final Thoughts
While these updates accomplish similar things, they all work together to help Google - and your users - better understand what you're selling.
As more and more online activity is done through Google, consumers don't want to spend time clicking in and out of different retailers websites to find the right option for them.
These updates allow users to get the information they need without leaving the search window, and in turn, increases the value of both click-throughs and impressions for products and helps inform a wider audience of your offerings.
Free: Assessment
Does your website build trust with buyers and bring in revenue?
Take this free 6 question assessment and learn how your website can start living up to its potential.