Google reviews slowly being released from quarantine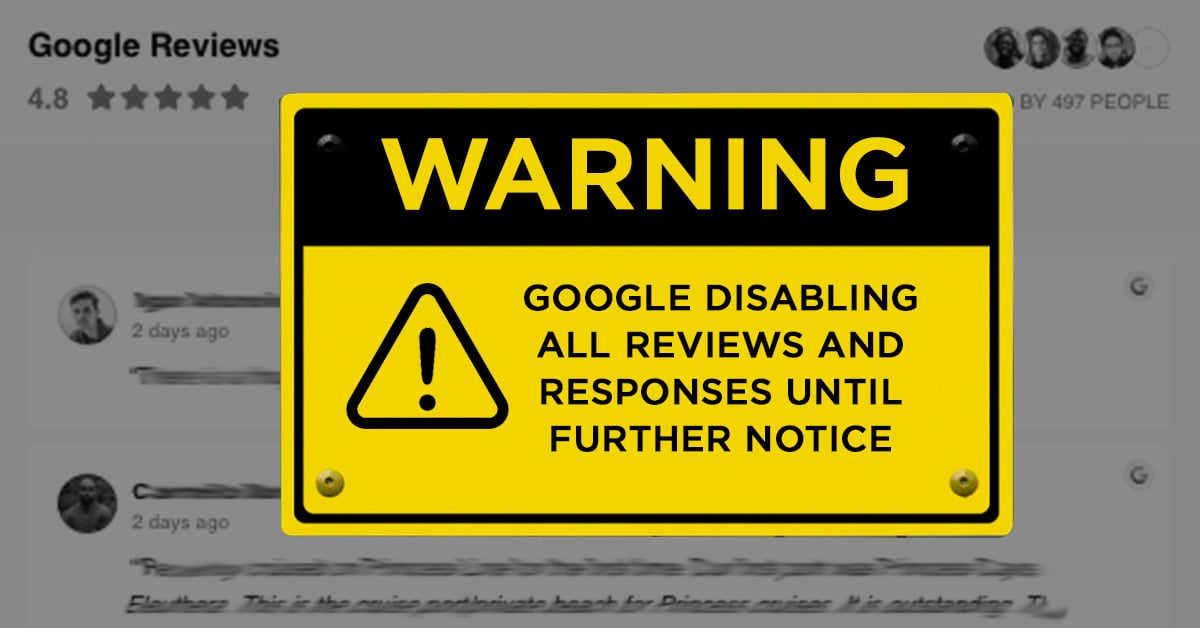 Late last month, business owners, marketers and SEOs alike noticed that for some reason, Google had temporarily disabled new local reviews as well as the ability for businesses to post review responses.
This reduced functionality was previewed in Google's announcement about limited Google My Business functionality during the coronavirus crisis.
After weeks of dealing with various problems, delays in posting new listings or hours/address updates, business owners can begin to rejoice. Google has re-started the publication of reviews and review replies — as well as worked to resolve many of the other issues that were occurring.
Recently, Google shared an update: "Review replies are now available. New user reviews, new user photos, new short names, and Q&A will gradually return by country and business category."
How Google reviews got 'quarantined'
As business owners and consumers were dealing with the emerging COVID-19 crisis, some began to notice that Google reviews were not functioning as expected.
In fact, Google had released an update about Google My Business during COVID-19 in their online help center:
"During the unprecedented COVID-19 situation, we are taking steps to protect the health of our team members and reduce the need for people to come into our offices. As a result, there may be some temporary limitations and delays in support as we prioritize critical services."
Google went on to state that it's focus "will be on the quality and reliability of information on Google Search and Maps allowing us to ensure users and business owners have access to the essential features like whether the business is open or has special hours."
While reviews are an important feature during normal circumstances, they appeared to not be a priority during this crisis.
The potential benefits of a quarantine
Although the reason Google suspended its review component was limited staff availability, I think it was actually a blessing for businesses.
With businesses operating short-staffed, undersupplied, and with an increase of pressure to make revenue, "business as normal" has gone out the window.
Many businesses have been unable to meet their usual customer demands.
As a consumer, I have experienced extended hold times when trying to call businesses. I have noticed delays in shipments of products, and I have even had orders outright canceled.
Although I know how hard the employees of these companies are working, I still get frustrated.
Imagine now if everyone who has had a similar experience during this time (who is also dealing with the anxiety and stress of the pandemic) was able to go online and write a review about whatever situation took place.
Businesses could see their online reputations take a huge hit. Pausing reviews allowed businesses to spend time focusing their efforts where they are needed, not on reviews.
Now, Google reviews are returning. What should businesses expect?
Marketers, business owners, and consumers: Stay alert
With the full functionality slowly returning to Google My Business, it is more important than ever for business owners and marketers to be alert and on top of what's going on.
If you are not already, it's time to over-communicate with your customers.
In addition to sending emails to your database updating them on delays or fulfillment issues, take the time to update your Google My Business profile with as much detail as you can.
Here is a small checklist of things you should be doing to ensure your company's reputation survives this global crisis:
Ensure your hours of operation are listed correctly on your GMB listing
Ensure that your phone number is listed correctly and that someone is available to answer the phone during business hours.
Take advantage of the GMB posts feature to share updates like "we're open" or "We're here for you during this time" or "Please bear with us as we deal with what's going on"
Monitor your Google reviews, now more than ever. Take the extra time to check-in and make sure the reviews coming in are responded to.
Devote the time necessary to manage your Google My Business profile. It will keep your business' reputation safe and provide the best user experience for your customers.
Hopefully, as the world recovers and a "new normal" emerges, consumers will be more understanding of issues that business owners face, not only in times of crisis but also when it's business as usual.
If you've felt an impact from the reduced functionality of GMB, let me know. Drop me a line in IMPACT Elite or feel free to reach out directly; I would love to hear from you!
Free: Assessment
Does your website build trust with buyers and bring in revenue?
Take this free 6 question assessment and learn how your website can start living up to its potential.
Score My Website
Free: Assessment
Does your website build trust with buyers and bring in revenue?
Take this free 6 question assessment and learn how your website can start living up to its potential.
Published on April 21, 2020