Google Search Console is Unifying Metrics to Make Gauging Performance Easier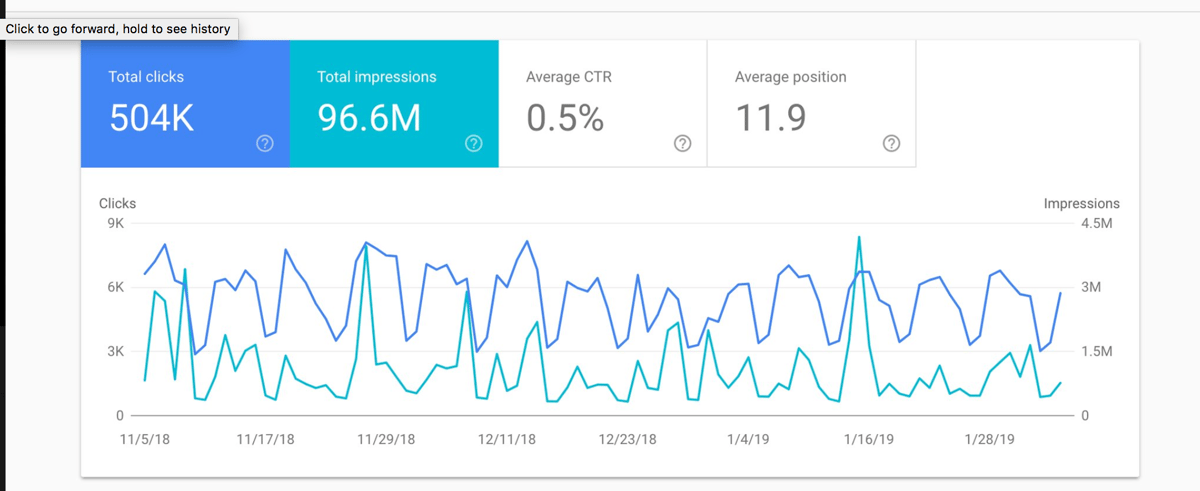 Anyone in the digital marketing world has likely spent time in the Performance Report tool in Google Search Console.
For those of you who aren't familiar with it, the Performance Report tool provides valuable insights on how specific URLs perform in Google search results; things like how frequently it appears, average positioning, click-through rate, and any other special features associated with the queries.
If your website has separate mobile or AMP pages, however, it can be cumbersome to sift through multiple properties and reports to get an idea of how the page content is performing.
To combat this, Google recently announced a change to its tool that will ultimately help marketers get a better idea of overall site performance without all the work. It is assigning all metrics a single, canonical URL.
The Benefits of A Unified URL
This means that Google will unify several metrics for a single piece of content (like a blog with a desktop link, mobile link, or AMP link) under one single, Google-chosen canonical URL.
Having all data unified in this way is extremely beneficial, helping marketers get the full picture of specific content performance - enabling them to make more accurate data-driven decisions when it comes to new content, offers, or keywords.
Google will roll out these updates starting April 10th. While this change offers many benefits, there is some important information marketers should take into consideration before April 10th so they're prepared. `
What Marketers Should Expect
Although Google is flipping the switch in April, they noted on their blog that users will still be able to access both the new and old reports for the first few weeks.
This will help webmasters understand the difference between the reports and enable them to use them more effectively.
It's important to note, however, that this is mainly a presentation change. All of the same data will be available, just condensed to one URL rather than several.
Google will also pre-populate unified historical data up to January 2018, providing more context behind your year-over-year performance.
Also, despite all data being unified under one single canonical URL, you will still be able to filter to see more specific things. So, you don't have to worry about losing any data on how your desktop vs. mobile URLs is performing differently.
What Next?
In order to prepare, marketers should evaluate existing traffic reports created in Google Search Console, and see if any changes need to be made given the canonical URL change.
For example, if you have reports created that are already evaluating the multiple URLs, you'll want to change them to represent only the new canonical URL to avoid seeing duplicates.
Although Google will still provide access to old reporting data for a limited time, marketers can also consider exporting old traffic reports they may want to revisit in its old format.
If you're not sure what Google has chosen for the canonical URL of a given page, you can use the URL Inspection Tool to point you in the right direction!
Free: Assessment
Does your website build trust with buyers and bring in revenue?
Take this free 6 question assessment and learn how your website can start living up to its potential.