Google to help SMBs with $320 million in ad credits during coronavirus (COVID-19)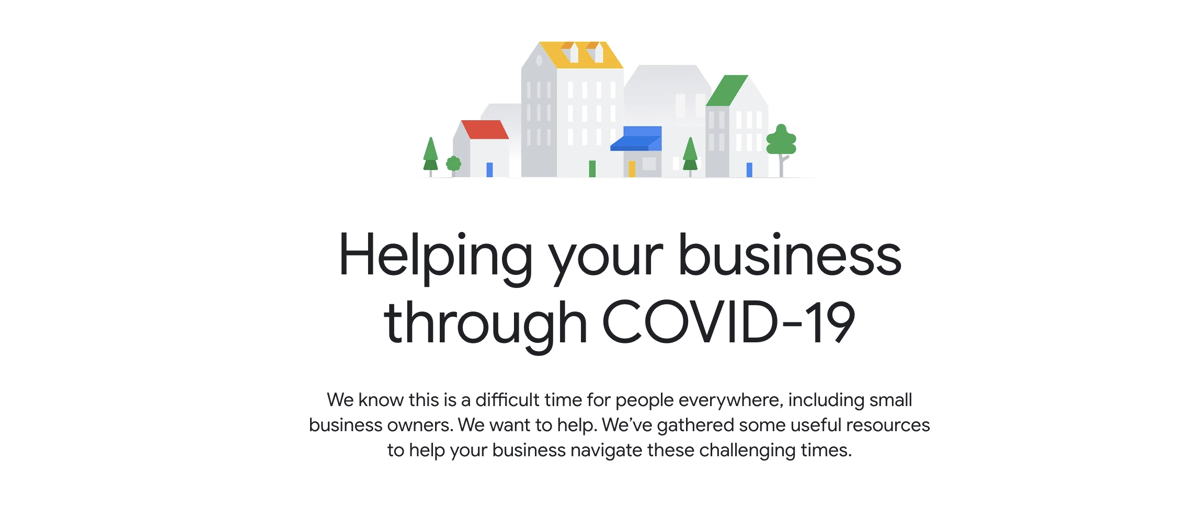 Last week Google and Alphabet CEO Sundar Pichai announced plans to help small to mid-sized businesses during this hard time.
Specifically, this help will come in the form of $320 million in Google Ads credits to help eligible SMBs reach their target audiences.
Who is eligible and what do they get?
To be eligible to receive Google's recently-announced support a company must have had a Google Ad account at any point over the last year.
According to the release, "Credit notifications will appear in [clients'] Google Ads accounts and can be used at any point until the end of 2020 across [Google's] advertising platforms."
In other words, these credits can be applied to ads run on Google Search, Display, or on YouTube.
We don't yet know exactly how much the average company will receive — or how big of an impact any resources will have — but at times like this many businesses find themselves in a mindset of every little bit counts.
With consumers tightening their purse strings, the support is extremely generous on Google's part. It should help businesses continue to reach out to their customers at a time when many marketing budgets are being cut.
How else is Google helping?
In addition to the credits promised to SMBs for advertising on the platform, Google is also committing resources to help the broader global health struggle. The tech giant announced plans to donate more than $800 million to COVID-19 crisis support.
Google's support plan also includes increasing the already-promised $25 million in ad grants to the World Health Organization, as well as $250 million to aid in spreading information on how to prevent COVID-19 and "other measures to help local communities."
Google hopes to use its reach to spread vetted, accurate information with communities around the world.
An additional pool of $20 million will be set aside in Google Cloud credits specifically for academic institutions to do additional research on therapies and vaccines as well as "identify new ways to combat COVID-19."
Detailed information on the entire support plan hasn't been released just yet, but we'll keep you updated as Google releases more information.
What does this resource mean for you?
COVID-19 has been brutal on businesses, and there's no telling when it will subside, which is why it's important to know what resources are available to help.
Economic crises usually leave SMBs the most vulnerable to hardships, and it's almost certain that the COVID crisis will force some to close business entirely.
The money pledged by Google is an effort to help companies make it to the other side of this trying time.
As to the reasoning on why Google Ads are the route they're using to help SMBs, Pichai writes, "We hope it will help to alleviate some of the cost of staying in touch with their customers."
SMBs during the COVID crisis
Make sure you stay up to date on all the resources and offerings being rolled out to help your company survive in these uncertain times.
We've compiled information related to coronavirus/COVID-19, including the latest news on the stimulus and support plans, tips on making it in any economic climate, and insights on what we've seen work in the past.
We will keep sharing news as it breaks.
🔎Related reading: This article covers the federal Paycheck Protection Plan
Free: Assessment
Does your website build trust with buyers and bring in revenue?
Take this free 6 question assessment and learn how your website can start living up to its potential.