Google Updates Guidelines for Review Rich Results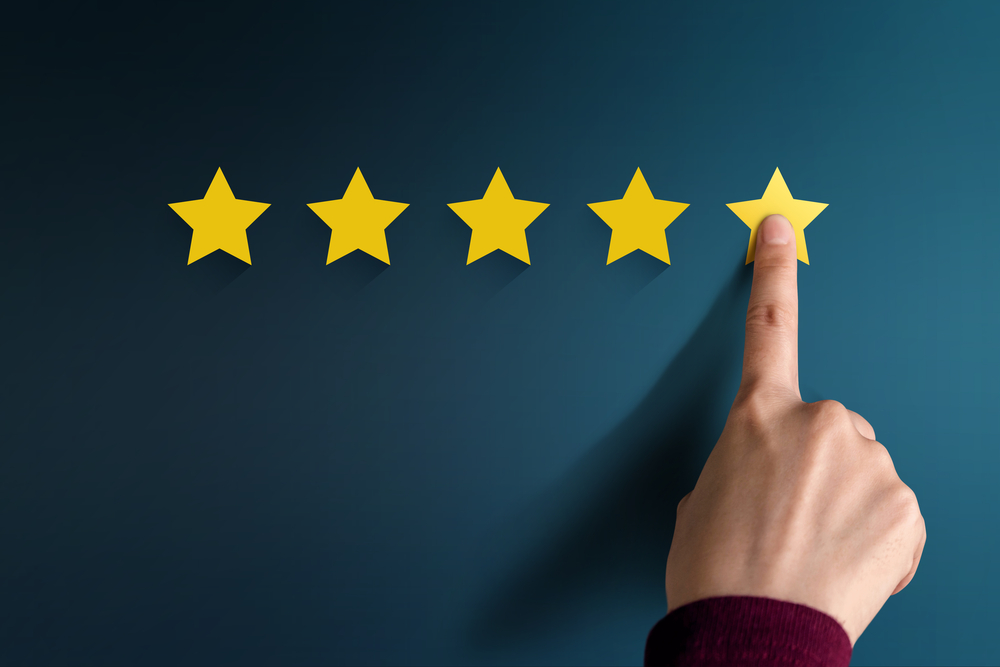 Around a year ago, review rich results were all the rage in the digital marketing space.
For those who don't know, review rich results is a type of schema that can be coded onto website pages to display a star rating on your SERP listing.
Here's an example of how this looks to the user:

Because social proof is an important aspect in the discovery and consideration stage of the buyer's journey, having this review schema can be helpful in validating your product or service for prospects right from the start. It can also help differentiate your listing from others on the search results page.
However, if you've implemented this on your own site or are considering it, it's important to know that Google has announced its launching "algorithmic updates" to review rich results that may affect if your eligibility to be displayed.
Google stated in a Webmaster Central blog post that these changes were implemented in order to "address some of the invalid or misleading implementations webmasters have flagged to us."
In other words, some review schemas add a lot of value to the user, like for products, events, or books. In other cases, a review isn't particularly relevant to the page your SERP listing lands on, and Google hopes these changes will fix this.
So, if you've noticed your reviews are missing from your SERP listings — don't run to your developer just yet. Take a look at the new requirements below and see if the changes have affected you.
What's changing for review rich results
As I mentioned, the motivation for this change was to limit the number of unhelpful review rich results while preserving the ones that hold value.
For this reason, Google has limited the pool of schema types that can trigger review rich results in search. Now, Google will only display reviews for the following schema types (along with their respective subtypes)
Along with these parameters there are additional guidelines for LocalBusiness and Organization schemas that can affect if their reviews are displayed in SERP listings.
Google will no longer allow "self-serving" reviews for these two schema types, as it feels reviews being controlled by the companies themselves don't provide value for the user.
Google defines a "self-serving" review as:
"When a review about entity A is placed on the website of entity A — either directly in their markup or via an embedded 3rd party widget. That's why, with this change, we're not going to display review rich results anymore for the schema types LocalBusiness and Organization (and their subtypes) in cases when the entity being reviewed controls the reviews themselves."
So, if you previously input your review directly into the structured data, you may notice your review still being blocked from appearing.
"Name" of item being reviewed now required
In addition to these measures, Google has also implemented a change that requires the "name" property in the structured data to be defined.
This essentially means that when you're coding a schema onto your website, you have to ensure that you're properly defining the name of the item being reviewed in the code. An example is below: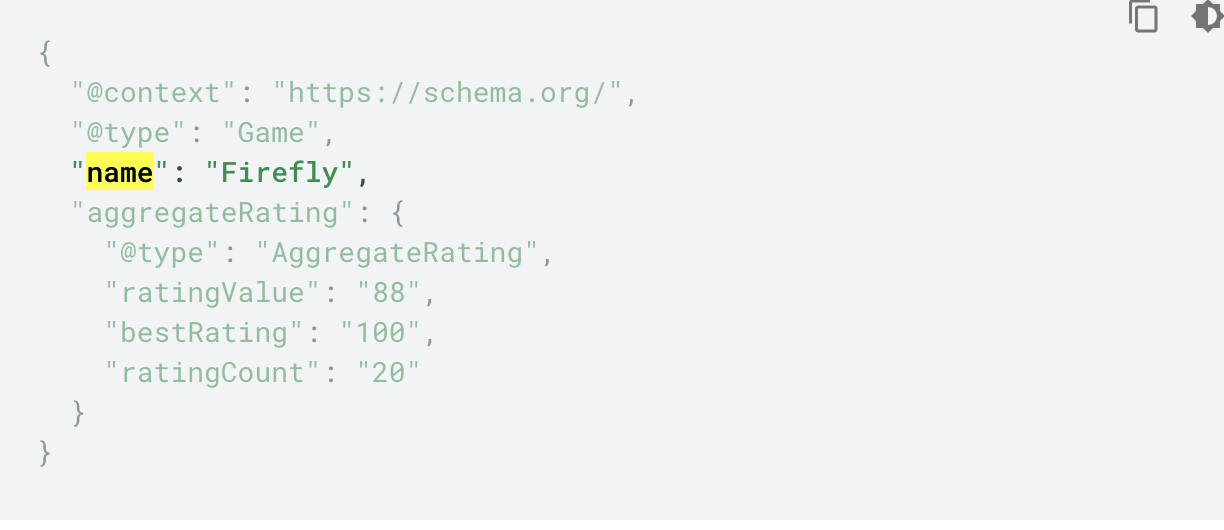 Google didn't explicitly state that an existing review would be blocked from appearing if it didn't have the "name" property included, or if this was a measure to take for all new listings, but it's not a bad idea to take a look at your current schemas utilizing review rich results and see if this property is coded in.
If you're currently using a schema-structured data plugin like WordPress review plugins, confirm that it currently utilizes the "name" property. If not, keep an eye out for future updates that will include it.
Final thoughts
The review rich results certainly have the potential to help you stand out and add value to your SERP listings — but, as marketers usually do, we got a bit carried away in our execution.
As Google rolls out more and more rich results types, we can expect it to add more updates like these that lock down eligibility in order to add the most value to Google's users.
So, if you're currently utilizing review rich results, or are planning to add them in the near future, keep in mind the following three things:
Does your schema fit in the 17 eligible schemas defined by Google?
If you're using LocalBusiness or Organization schemas, is the review self-serving?
Is the "name" property defined in the structured data?
If your review rich result doesn't meet these three criteria, it's very unlikely, if not impossible, that your review will show up in your SERP listing.
For more information, you can view Google's review snippet developer documentation on Google's support website.
Free: Assessment
Does your website build trust with buyers and bring in revenue?
Take this free 6 question assessment and learn how your website can start living up to its potential.