How Cloud Storage Can Make or Break Your Remote Culture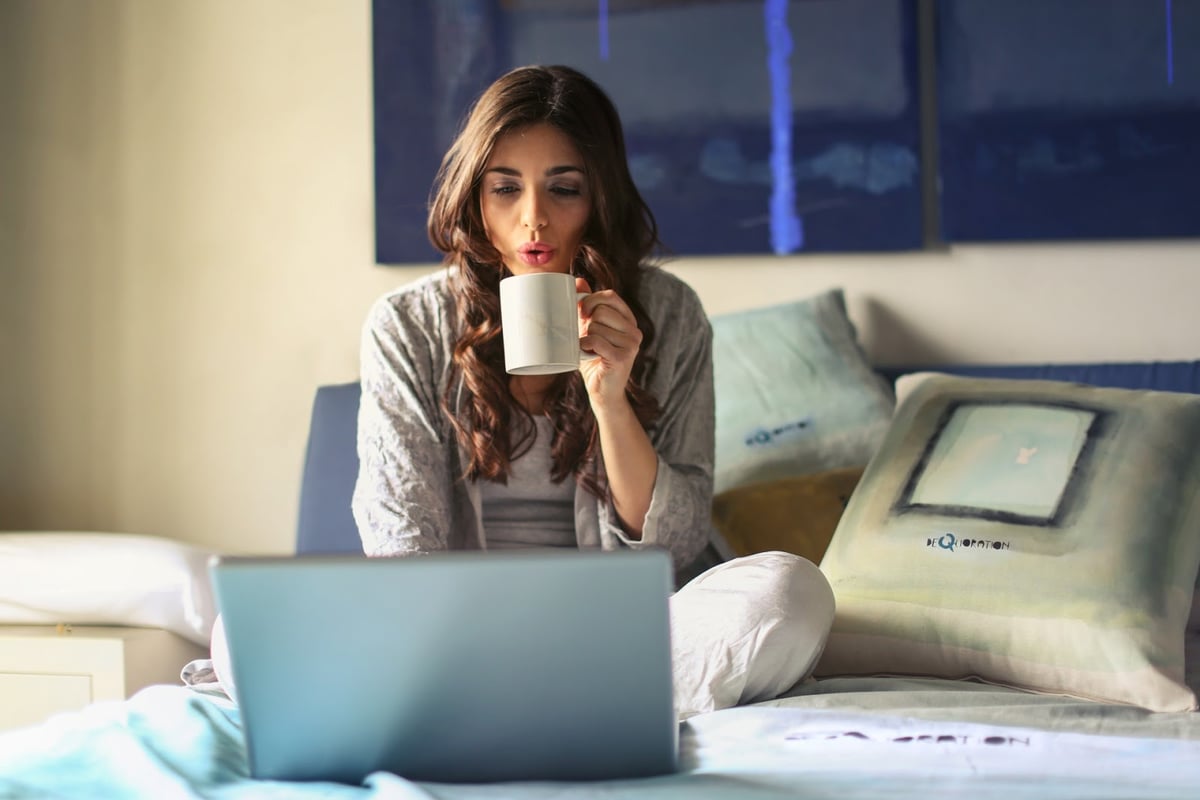 Successfully embrace remote working by incorporating the cloud
Remote work culture is rapidly growing as companies realize this freedom empowers employees to do their best work by eliminating daily stressors such as long commutes, no time to work out, or time away from family.
Working remotely has also proven to enable team members to create their own distraction-free environments, which in turn boost productivity.
Who wouldn't love the opportunity to work in the comfort of their own home, a local coffee shop, by the pool — you name it?
As awesome as this may sound, it takes a lot to make this level of flexibility succeed at first. Your workforce needs to break down conventional barriers that may be in the way of collaboration among employees. This breakdown of walls can be done through successfully implementing and utilizing a great cloud storage platform — and believe us, it's worth it.
In this article, we'll discuss:
Pain points of remote team members
What is the role of cloud storage in all of this?
What could possibly go wrong when you're remote?
Without the right tools, remote team members may end up working without consulting their coworkers up until the final stages of a project. While this offers some amazing levels of freedom and can boost the creativity for remote workers, it can also be a concern — because after all, you're a part of a team!
Communication is one of the main concerns when it comes to remote workers. What if your colleagues are in different time zones or video chatting just isn't an option? Then email and cloud-based documents and projects are a must. A lack of communication can cause a project to become derailed that would have otherwise been right on track.
You need your cloud storage to be reliable, protected, and easily accessible by all your employees, no matter where they are. This is how you track progress or catch concerns. Your documents should be seamlessly edited and shared no matter where your remote employees are.
Your team needs the right tools that allow management to contact employees if they have questions or if there is an issue. Unfortunately, sometimes concerns or questions are lost "in translation" because you have not physically collaborated with your team.
It's okay, lots of businesses experience this pain point!
Bottom line, the cloud storage tools you choose must allow instant communication to ensure all team members are always in the loop.
How cloud storage can help
If remote work is going to work for your team, it's essential for your company to foster a collaborative working environment for team members working remotely, as well as those that might be in the home office.
The best way to nail this is to invest in cloud storage that can handle any project your team needs to get the job done. Dropbox offers a fantastic service for cloud storage, with enough space to store any project, image, document, or video.
Not only can Dropbox store everything, your projects can be shared amongst your team for seamless collaboration. Each time an edit or adjustment is made, that document or project is updated and synced across team members' laptops and phones.
Gone are the days of having to email the newest versions to everyone! Now you can pull up the latest version of a file and see when edits were made and by whom. This is also a great way to track what's getting done and what still needs to be accomplished.
A major concern with remote teams is that sometimes documents may get wrongly edited or worse, deleted. Not to worry, cloud storage is there to save the day with file recovery and file history! You can go back and find the last saved copy, or even recover a deleted file. This is a lifesaver for those times when accidents happen.
Your cloud-based applications are there to help your team reach its full collaborative potential!
Safely transfer files
Cloud storage is an essential tool for remote workers because it offers one central hub for online document and file management. It allows you to access your files from multiple devices from any location you please. That being said, sometimes you'll need to send your work to outside clients or collaborators, and then you're going to need a way to safely send large files.
Dropbox allows your team to send files via a link, allowing recipients to receive and open a folder even if they do not have a Dropbox account. If you want to be extra careful, you can even add password protection or an expiration date. This allows you to send large items that would never be feasible via email.
Security offers peace of mind
Sure, one of the biggest concerns for management is making company data and files vulnerable to hacking — and rightfully so! Your cloud solution should employ models that you can customize to fit your needs, whether its a public, private, or hybrid cloud. You can even invest in an encrypted cloud storage that follows data security policies of business and international regulations.
Another awesome feature that's a must is the ability to remotely clear all files and folders from a missing device's account. Let's say a company device were to be lost or stolen. You're going to need to immediately rid the device of company files. Dropbox cloud storage tools make this possible, while allowing the files to remain on other devices and be synced elsewhere. Continue to confidently store files, share documents, and request access knowing your data is protected.
Boosting collaboration among team members
When you're a part of a team, collaboration is essential. Remote working can put a strain on collaboration, but only if you don't have the right tools! As a content collaboration platform, Dropbox is a great solution to keeping your team members on the same page.
Not only does it offer all the storage you need to successfully operate and do your thing from anywhere in the world — but the collaborative capabilities make this application ideal for ensuring everyone can successfully play their part in your project.
Platforms like Dropbox allow you to specifically annotate any document, photo, or video. This is another way this cloud storage platform allows remote workers to feel like they're in the office right next to their coworkers.
Collaboration will keep everyone in check and ensure that all team members work more productively and communicate throughout projects to create their best work. By finding a productivity solution that encourages team members to work together through real-time collaboration, creation, editing, and sharing from anywhere in the world, you're well on your way to getting your remote team up and running! Cloud storage allows your entire team to operate as a cohesive unit — no matter where they choose to work from!
Collaboration tools make it possible for remote teams to be just as productive as if they were sitting in their cubicles.
Remote work is the future
Fewer employees are working in offices these days and studies show the benefits of this desirable shift. Overall, the success of remote culture is based on employee communication. This is a strategy that encourages collaboration between team members and improves their remote working experience. Squash any concerns you may have about remote culture by implementing the right tools effectively. Evolving technologies (looking at you, cloud storage!) make remote work a part of the future of business.
This is a sponsored post for Dropbox. All opinions are my own. Dropbox is not affiliated with nor endorses any other products or services mentioned.
Free Assessment:
How does your sales & marketing measure up?
Take this free, 5-minute assessment and learn what you can start doing today to boost traffic, leads, and sales.