Sales Qualifying Questions: How Do You Know If Your Leads Are Ready?
Every B2B sales rep needs to ask the right questions to identify the most qualified leads.
Bob Ruffolo also recommends this free guide, The Beginners Guide to Inbound Sales.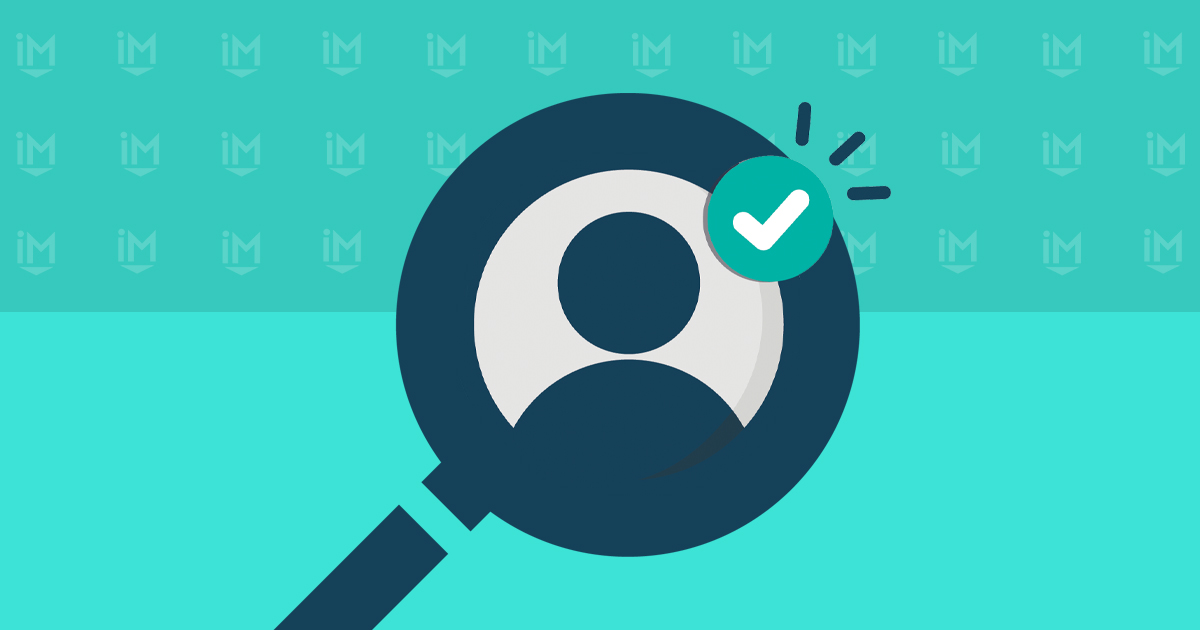 As hard as we try to prevent unqualified prospects from entering our sales process at IMPACT, it still happens — more than we'd like to admit.
There we are, ready to talk to close a deal, only to realize the person we're talking to isn't the right fit.
It's like this for many businesses. Of course we all want our sales reps to speak to only qualified leads, but that's easier said than done.
To qualify leads before they talk to our sales team, we gather as much data as we can about their activity on our site, and use the lead scoring tool in our CRM, but no tool is infallible, and unqualified prospects can still make it into our sales cycle.
This article is about how we find and filter out those leads.
If a lead has made it so far, how do you know if they are truly ready?
Below, you'll find:
A brief overview of lead scoring, including what criteria to track
Essential sales qualifying questions to ask to learn about a prospect
The answers you should be listening for in those early sales conversations
I'll provide a brief overview of lead scoring — as well as the main criteria we tell our clients to look for when lead scoring.
Then, I'll explain the questions our sales team asks to help qualify that lead without harming their relationship. After all, a person who is interested enough to speak with our sales team is probably a fan of our brand and a believer in what we do. The last thing we want to do is burn a bridge with someone who may become a customer in a few years.
Note: My focus will be primarily on B2B service sales, because that's what we specialize in — but the principles can be widely applied to many situations.
Ready to ask better questions and improve your sales process? Let's dive in.
Free Guide: The Beginners Guide to Inbound Sales
Why lead scoring is a critical first step in your sales process
Most CRMs like HubSpot allow you to track and retain sales-qualified behaviors in a contact's profile via a timeline created for all their activities. For example, see this record of a page view:

It may be possible to monitor the sales-readiness of leads manually when your organization is small and doesn't have many leads, but as you grow as an organization, it's more effective to have one person monitoring and identifying the readiness of inbound sales leads in real-time.
Business growth normally warrants an increase in lead management resources and justifies using the technology, like lead scoring, needed to automate the process.
Lead scoring is a method used to evaluate and measure engagement by automatically assigning a numerical weight or value to leads, ranging from 1 to 100. This is extremely helpful in speeding up the sales process and qualifying leads, especially for companies with sales teams that have limited resources.
How's so?
Lead scoring helps determine which leads get fast-tracked and which get put on the shelf, using assigned values that correlate each lead's professional information, such as job title, industry, and company size with the behaviors they've exhibited on your site.
In other words, it helps you filter out a good number of unqualified leads before they enter your sales process.
However, determining when a lead is ready to buy can be tricky business, and getting it wrong can mean you're going to be talking with bad-fit prospects — or that good-fit prospects fall off your radar.
You can use a number of criteria as lead scoring metrics.
Common sales-readiness activity used in lead scoring
Many businesses use their CRM to evaluate leads based on certain criteria. This is inbound marketing 101: If a site visitor has taken certain actions on your website, that person is more likely to be qualified to speak to the sales team.
For example, say a visitor has read a certain article, downloaded a certain guide, or signed up for a certain demo. Each action gives you an idea of what the person is looking for — and how qualified they might be for a sales conversation.
In lead scoring, this activity is taken into account and impacts their score.
While this is not a foolproof approach, lead scoring is a valuable tool to help your sales team speak with the best prospects possible at a given time.
Some common indicators of sales readiness include the following:
Number of pages viewed: The total number of pages viewed is a significant measure of engagement, plain and simple. Did the visitor start on the homepage and then continue on to other pages? Did they read everything on a certain topic? Are their page views spread out over months, or did they binge content in a flurry?
Whatever the case, the total number of pages viewed shows how engaged they are with your brand and what their pain points are.
Specific pages viewed: At IMPACT, we write about a wide variety of topics, from tech reviews to advanced sales techniques. We also candidly

explain the services we sell to our clients

. Different content suits different parts of our audience, as well as different stages of the buyer's journey.

In turn, we know that visits to certain specific pages indicate that someone will be a good fit prospect. For instance, visiting our pricing page or our testimonials page sends a clear message that a prospect is considering our services. Our lead scoring tool tracks these specific views.
Downloading content: When a prospect downloads a guidebook, a whitepaper, a free trial, or other offer, it's likely they're moving down the funnel and getting closer to a purchase. Downloaded content (especially gated content) shows intent — as well as a focus on a particular solution.
Recent visits and activity frequency: These are extremely important considerations, as the likelihood of closing a sale diminishes with time, especially when a lead is in the final stages of evaluation and ready to buy when visiting your site.
Email activity: Signing up for email updates — and then engaging with those emails — could be a good indicator of sales-readiness. You could measure email opens, click-throughs, and more.
Frequent (and recent) site visits: Returning to the site several times should be noted, as should recent views. It's said time kills all deals, so someone viewing your product page yesterday is way more valuable than someone visiting it 18 months ago.
Signing up for bottom-of-the-funnel offers: Consultation requests, live demos, and free trial offers are clear indicators of a prospect being in the final stages of evaluating your product or service.
These criteria can help you qualify leads and control who enters the sales process, but you will still have bad-fit prospects moving forward who will need to be disqualified by your sales reps. That's where sales qualification questions come in.
The right questions can help you tell one from the other.
Sales qualifying questions: 6 questions to identify the right prospects
Even with lead scoring or another great lead qualification process in place, sales reps going into introductory calls still might not know if they're talking to qualified prospects or not.
Asking the right questions in your first conversation can help determine whether this prospect is truly ready and able to buy at this time.
Here are six qualifying questions to ask to learn more about a prospect.
1. How quickly do you need this problem solved?
Right off the bat, this question frames the prospect's challenge as a problem that needs to be solved.
More importantly, though, it puts the question of timeline on the table. A prospect could be thinking ASAP, or they could be thinking sometime in the next 18 months. One is a viable prospect who is ready to buy, whereas the other should go into your lead nurturing process for a follow-up a year from now.
Get an idea of their definitive timeline as early as you can to know if this deal is ready to close.
2. In addition to you, who else at your company needs to have this problem solved?
As a sales rep, you want to talk to the decision-maker. Often, you might not know who that is. Phrasing the question in this way doesn't offend prospects who are the final decision-makers — while also giving you more information about stakeholders.
3. Who has the final say?
Continuing from Question 2, this question gives you a clear understanding of how a decision will be made, and by whom. If you are speaking with a decision-maker, this won't offend them. Even a CEO often will consult with the leadership team before going ahead with a big decision.
4. Are you committed to solving this problem?
The prospect's answer will show you how seriously their company is approaching the problem. Is this among their top priorities? Are they committed to moving forward and seeing it through?
5. If we decide not to work together, how will you solve this problem?
This question helps you understand what other solutions might be on the table. Is the prospect talking to your competitors as well, or are they still in the early stages of research?
A qualified prospect is likely to be comparing you to several other options, so you want to hear that they have narrowed their choices down. (If you're practicing good inbound sales techniques, you can help them understand how these options compare — and which might give them what they're looking for.)
6. What will success look like to you?
This question gives you an idea of the prospect's greater vision. At the end of the day, you're helping relieve a pain point. What do things look like once that pain point is removed? What is a successful outcome? Ask the prospect to be sure.
If they're setting the bar much lower or much higher than what you can deliver, you'll start to see just what they're looking for — and whether they're a good fit for your product or service.
One question not to ask
Whatever questions you choose to ask your leads, there's one that you should probably avoid: Don't ask How much money do you have to spend?
While it's tempting to ask about budget directly, think of it from the other side of things. Picture this: You're walking into a car dealership and the salesperson asks you how much money you have to spend. Does that put you at ease or on edge?
The reason this question strikes the wrong tone is because a car is one of dozens of things you have to spend money on. Even if getting a car is a pressing need, it is not your only need. Could you afford that Ferrari? Sure, if you sold your house and cashed out your retirement fund, but that's not going to happen.
The reality is that every prospect has a budget, but when they hear a question about it, they assume you're going to ask for it all. And talking about money at the outset is usually the wrong approach. Focus on problems and solutions, not budget — even though that's what you want to know.
Ask questions, get answers, move forward
The right sales qualifying questions can get you the information you need without feeling too pushy. Whenever you're avoiding a conversation with a bad-fit prospect, you're saving time by speaking to prospects most likely to become customers.
But you don't want to burn any bridges. A "bad-fit" prospect is often someone who's just not ready to buy now. That same person could easily transform into a very good prospect in six months — but only if they're treated with respect and patience.
Every year, the job of any sales team becomes more educational and less pitchy. You should commit to educating your prospects so that they find the best solution to their problem, even if they don't end up buying from you. After all, goading someone through the sales process only to have them become an unhappy customer serves no one.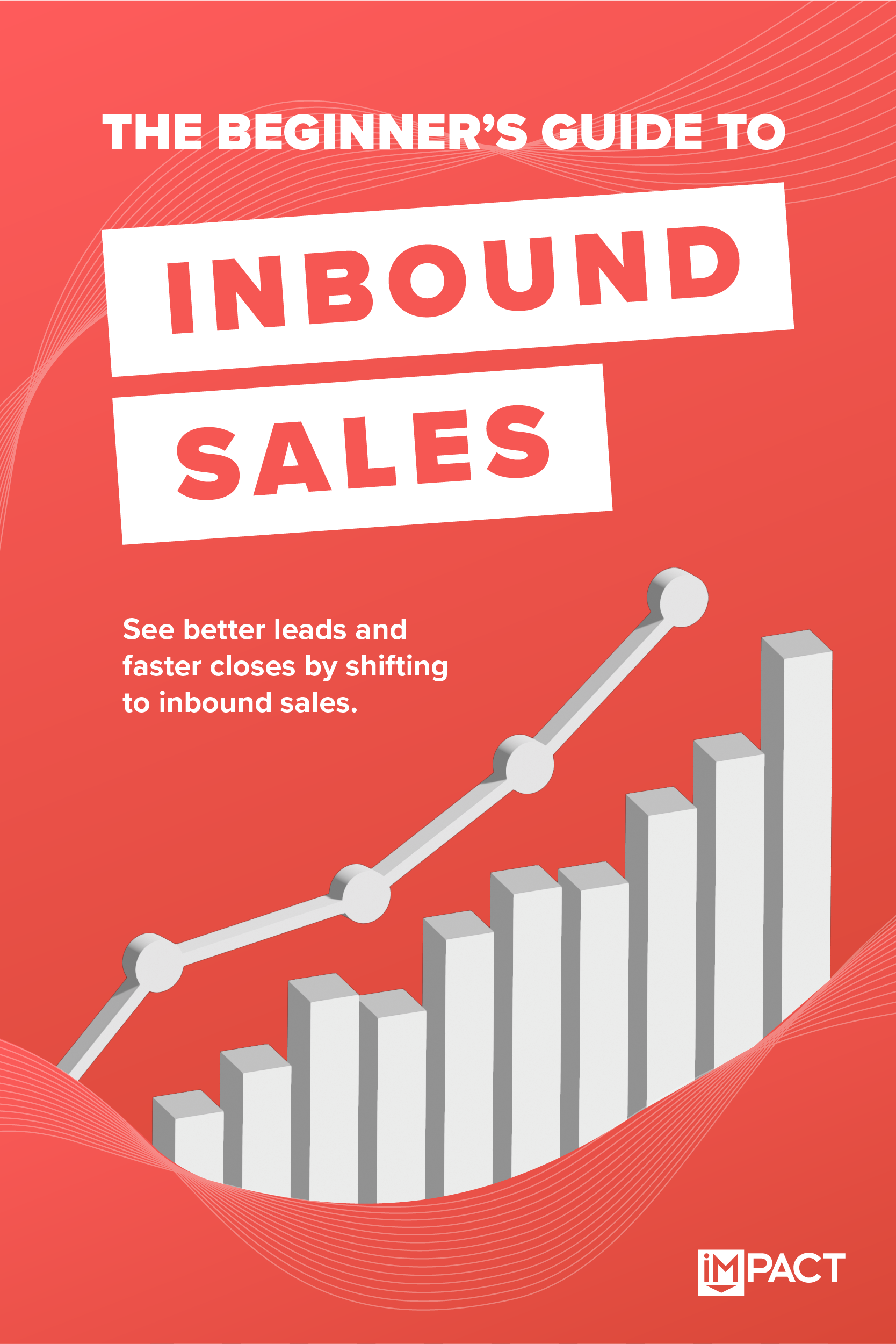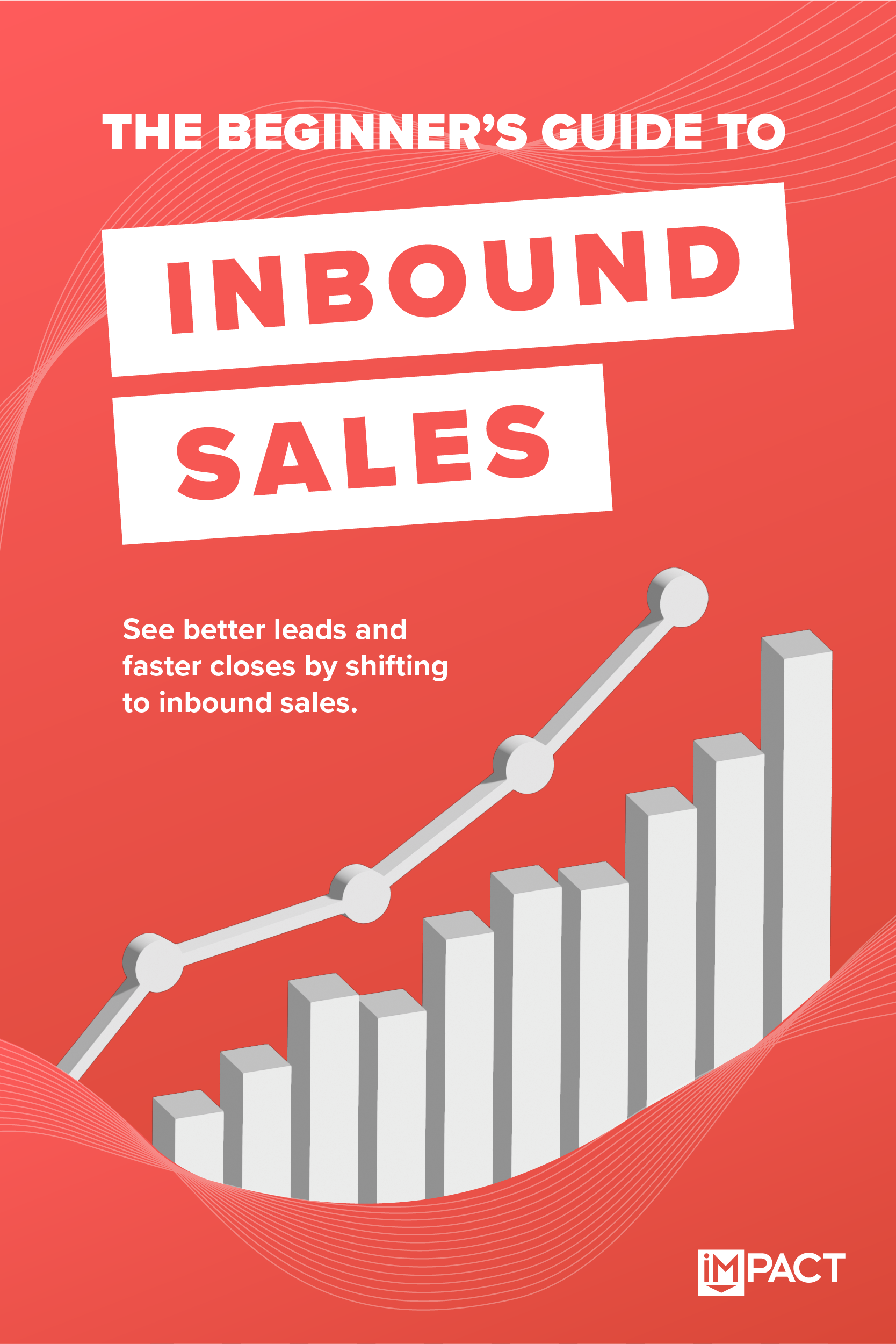 Free Guide:
The Beginners Guide to Inbound Sales
See faster close rates and happier customers by shifting to inbound sales.
In this guide, you'll learn:
Inbound Sales vs. Outbound Seals
5 Steps in the Inbound Sales Process
Getting Started and Troubleshooting
Published on May 12, 2022