How UX Goes Hand-in-Hand With SEO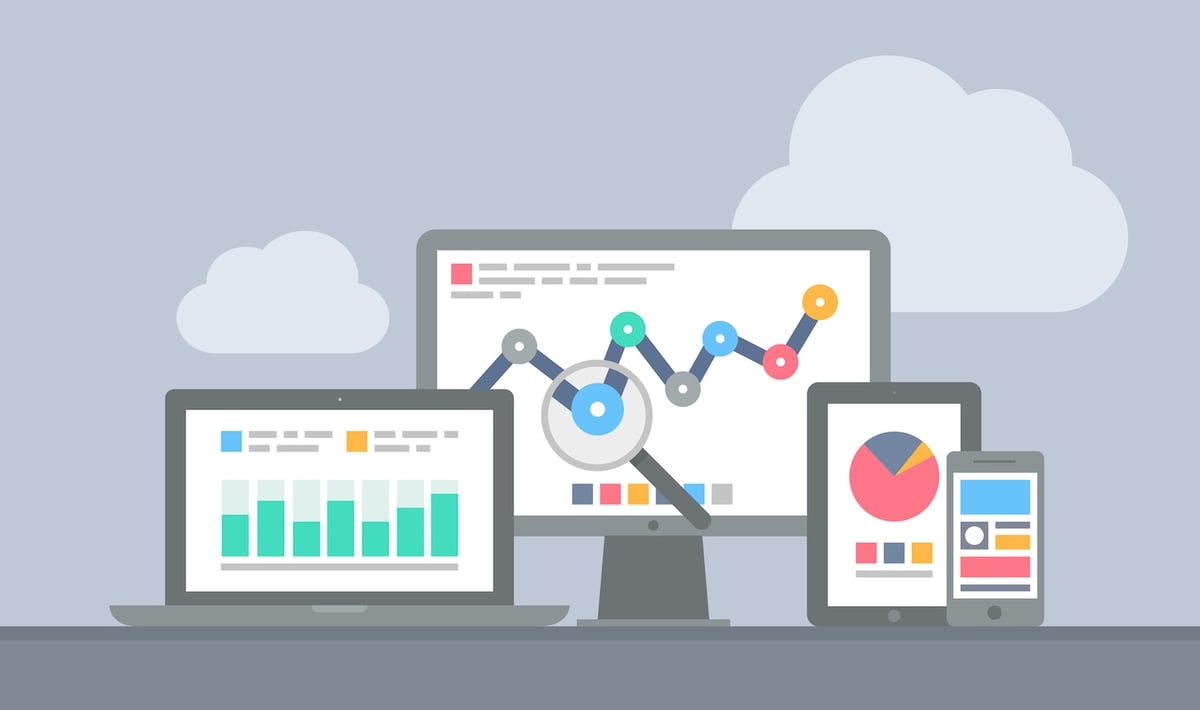 It's no secret that Google's search algorithm is an ever-evolving organism that tends to change without us even knowing. While Google may be optimizing for its own users, it's sometimes not so friendly to the websites its bots crawl, especially those who fail to follow their ranking standards.

Many development teams understand that user experience is an inherent part of the web development process, but SEO, meanwhile, is more of an afterthought, usually approached at the end of a project.

Join the IMPACT coaches for a deep dive on a new topic every month in our free virtual event series.

Despite UX designers being more concerned about storytelling and SEO professionals caring more about search data, "SEO has the data that UX needs [and] UX has the tools and framework that SEO needs."

Even Google strives to provide websites in their search results that provide not only have the best SEO, but also a excellent user experience. If your website provides one and not the other, then it won't meet Google's standards.

Since it can be hard to notice where the similarities of the two are, I have assembled four reasons why SEO and UX need to be in a constant dance to provide the best possible experience not only for Google, but for your users.
UX and SEO Have a Common Ground
UX and SEO experts tend to place themselves on opposite sides of the table and struggle to see eye to eye when it comes to their ultimate and seemingly opposite goals - creating a user experience that pleases the user and managing SEO that caters to the search bot.
But in reality, SEO and good UX mix together quite well and contain more similarities than one might assume. Lean and concise copy, combined with a healthy layer of high-quality keywords, usually helps serve SEO's purpose while making the UX designer's job easier.
While this particular alignment between the two sounds easy enough to accomplish, iit needs to be well understood that conflicts like keyword stuffing and a dysfunctional but beautiful website do not work well with Google's bots. In the end, your website will suffer.
By understanding the goals and working parallel with each other, SEO and UX will ultimately help you design, develop, and optimize a website that is sure to gain the traffic and conversions you are looking for.
Websites Must be Usable and Searchable
20,000 visitors a month means nothing if people don't like the usability of a website. UX experts need to focus on designs that have the ability to fit SEO principles while continuing to uphold usability standards.
This means UX and SEO professionals need to work in conjunction to one another to understand the requirements that go into each side and how to best work around any roadblocks.
One of the more major SEO and UX elements is to create content that is important to both visitors and search engines. This means pages shouldn't contain an H1, H2's, and a meta-description that fails to match the content on the page just so it can rank higher. Remember, the content that is used for optimization may not even concern your buyers, making it a useless page all together.
Another vital element is the product name and descriptions on the website. These are important features that need to be advertised and focused on, especially since it's the pages you want your users to land on the most. Thus, it's vital that these pages have content that pertain to the particular product making it easy for Google bots to crawl while also supporting a user-friendly layout.
Remember, SEO and UX on your website means nothing if you aren't optimizing for your personas, so before you get ahead of yourself, take a few steps back and look at who's interested in the products you sell, what content will hit their pain points, and how it should be structured for the audience you are trying to attract.
You May be Violating Webmaster Guidelines
Whether you know it or not, Google has its own agenda for sanitizing its search results and the purpose of it is more obvious than you think:
"Google's goal is to provide users with the most relevant results and a great user experience."
But while Google could display your website for having content that matches the user's search, if your website is stuffed with ads, unorganized content, and poor pagination and font sizing, why should your website deserve to be ranked?
When your website provides a poor user experience, your website isn't serving the searchers intent and will more than likely not provide them with the information they desire.
As it is, Google is constantly improving their algorithm to better identify poorly optimized websites that may be trying to "game" their way to the top.
So rather than taking the improper approach, check out Google's webmaster guidelines. The document discusses the best practices for design and content quality, proving even Google sees the importance of how important UX and SEO.
Always Design for Users, Not for Search Engines
As you've already noticed in the webmaster guidelines, it's clear that all-mighty Google uses usability and user-friendliness as factors in arranging its search results.
But even if your website happens to meet Google's usability guidelines, you may be missing the most crucial element your website should achieve- creating an ideal UX experience for your users.
Just because you have Google's algorithm all thought out doesn't mean your users are automatically going to enjoy your websites experience. If it's structured in a way that doesn't support how your typical user base would interact with it, then it will fail to perform as you want it to.
If you struggle to understand why a page may have optimal traffic but a poor conversion rate, A/B test or user test to gain a better understanding of the sites performance. You can even SEO test if you choose.
Constantly testing will allow you to make iterative site changes that will ultimately help optimize your user experience and conversions.
Key Takeaway
Despite the friction UX and SEO can sometimes have with one another,the two go together like milk and cookies, peanut butter and jelly, maple syrup and waffles...I think you get my point. UX is an essential part of your SEO tasks and SEO is vital for someone finding a well-structured website.
Since Google started to optimize for its users, it's time you do so as well. The sooner you begin to optimize for UX and SEO jointly, you'll be that much closer to a perfectly optimized website.


Join the IMPACT coaches for a deep dive on a new topic every month in our free virtual event series.
Published on June 30, 2015