Hubcast 197: Ticket Property Series, 20 Years of Search, and Topics Reporting
Carina Duffy also recommends this free guide, The Inbound Marketer's Guide to Search Engine Optimization.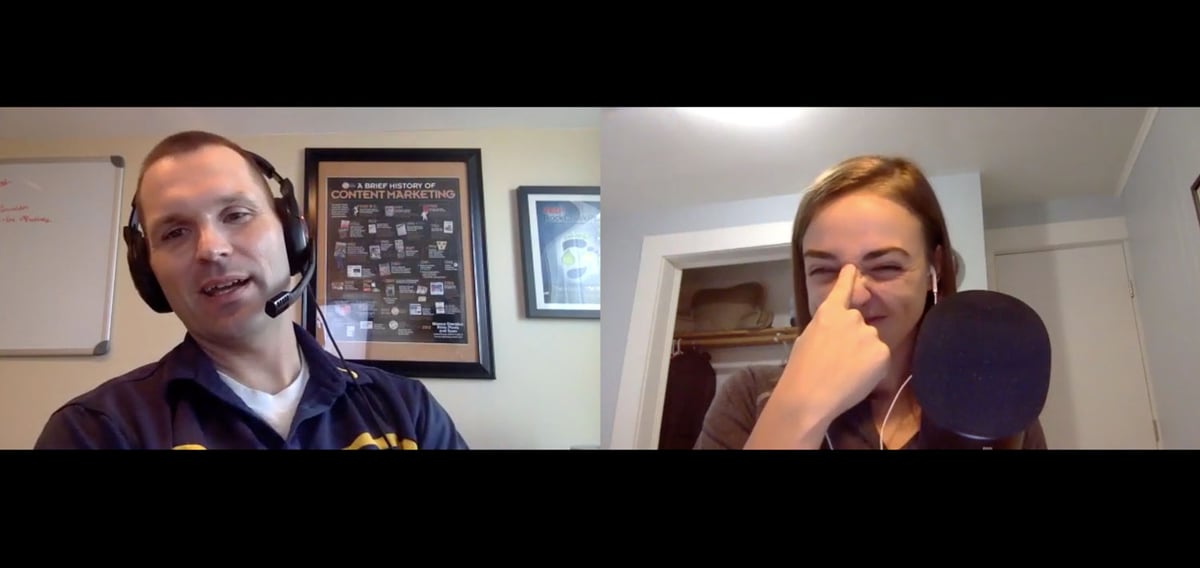 This episode of the Hubcast is brought to you by Needls.
This week, I spent some time at HubSpot HQ getting nerdy with some of our Academy friends, as well as talking Partner Agencies with some go-getter Customer Success Managers.
Find out what we talked about in this week's episode!
Free Guide: The Inbound Marketer's Guide to Search Engine Optimization
Property of the Week: Ticket Property Series
Category
"The main reason customer reached out for help."
If you're going to start using the Service Hub tools, and you want to be able to report properly on what kinds of issues your customers are coming to you with, this needs to be one of the first properties you set up!
HubSpot has a few basic categories set up for you off the bat (Product issue, Billing issue, Feature request, and General inquiry), but you can completely customize them to whatever makes sense for your team.
What's on Marcus' Mind
20 years of search (Google is 20 this year): we spend some time discussing search engine trends, and whether content creators should be writing for search engines or for visitors.
HubSpot Wishlist: Allow checkbox field in Lead Flows to be checked by default
This one's a Duffmeister original!
"You can now add placeholder and default text for single line text fields in Lead Flows, which is great. However, there's currently no functionality for having a checkbox field checked by default.
Please add this functionality!"
Please, please, please, Vote this Up!
This Episode's Sponsor: Needls
Needls makes it easy for businesses to create, target, and optimize Facebook and Instagram ads.
Special Offer for Hubcast Listeners: 40% off the platform for 3 months, which is $120 in savings. The code is: NEEDLSxHUBCAST
I had the pleasure of interviewing Michael Koral, co-founder of Needls, about why they created the platform and a little bit about his background:
HubSpot Updates
[Now Live] Easily Create and Report on your Topics within Content Strategy
"Now live in content strategy is a new content performance view, and a relevant content search that lets you easily associate content that you've already created to a topic as you create it."
How does this differ from Topic Cluster Analytics? Overall, its fairly similar, but it also links out to the individual pages, as well as shows backlinks and whether or not your subtopics are linked to your pillar page.
[In beta for Partners] Zoom for HubSpot, a New Native Integration
"Zoom is video communication software that powers video meetings, webinars, and more. This new, native (HubSpot built) integration brings Zoom video meetings to the HubSpot CRM and meetings tool as well as adds a new Zoom webinar action to workflows."
YASSSSS!! YES YES YES!! We've been using Zapier to do much of the functionality that will now be native in HubSpot.
Revamped Inbound Certification (Now Featuring the Flywheel!) Available
"This is the biggest update made to the Inbound Certification course. In its latest iteration, the Inbound Certification features HubSpot executives and educators teaching you how to run an inbound business using the new inbound methodology, from marketing to sales to services.
This course introduces the new inbound methodology from a high-level view with HubSpot leaders like Dharmesh Shah, Brian Halligan, Katie Burke, Alison Elworthy, and Mark Kilens. It's now aligned with the new methodology, the new flywheel model, and the new inbound principles.
Take a Look at the New Inbound Certification"
Until Next Time
If you're listening on iTunes - head on over and leave us a review! We love hearing your feedback, so feel free to leave some in the comments, or shoot me an email at cduffy[AT]impactplus.com!
Until next time, this is Carina Duffy and Marcus Sheridan saying to you, "Go out into the world and do some happy HubSpotting!"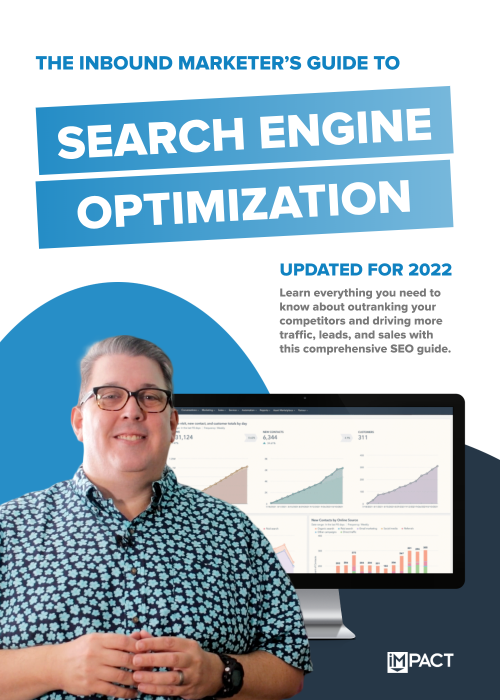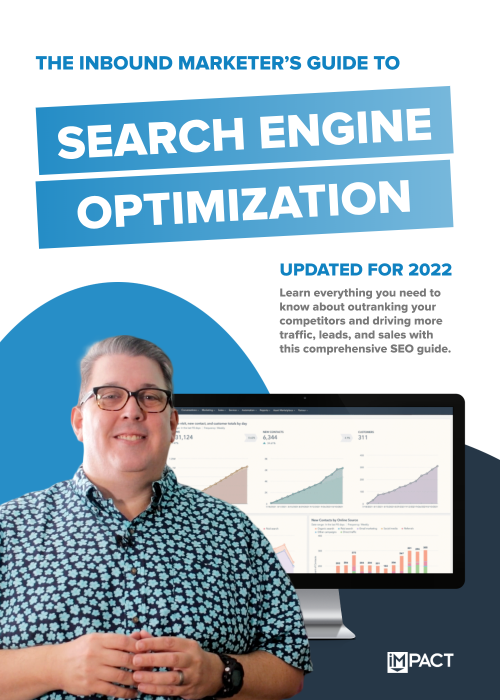 Free Guide:
The Inbound Marketer's Guide to Search Engine Optimization
Generate more traffic, leads, and sales with search engine optimization
In this free guide, you will learn:
What search engines are and who uses them.
What search engine optimization is and how it works.
Best practices for search engine optimization.
Published on October 11, 2018