Subscribe
Join 40,000+ sales and marketing pros who receive our weekly newsletter.
Get the most relevant, actionable digital sales and marketing insights you need to make smarter decisions faster... all in under five minutes.
Thanks, stay tuned for our upcoming edition.
Is Privacy Dead? Why Internet Giants Store Your Data (& What Marketers Need to Do Differently)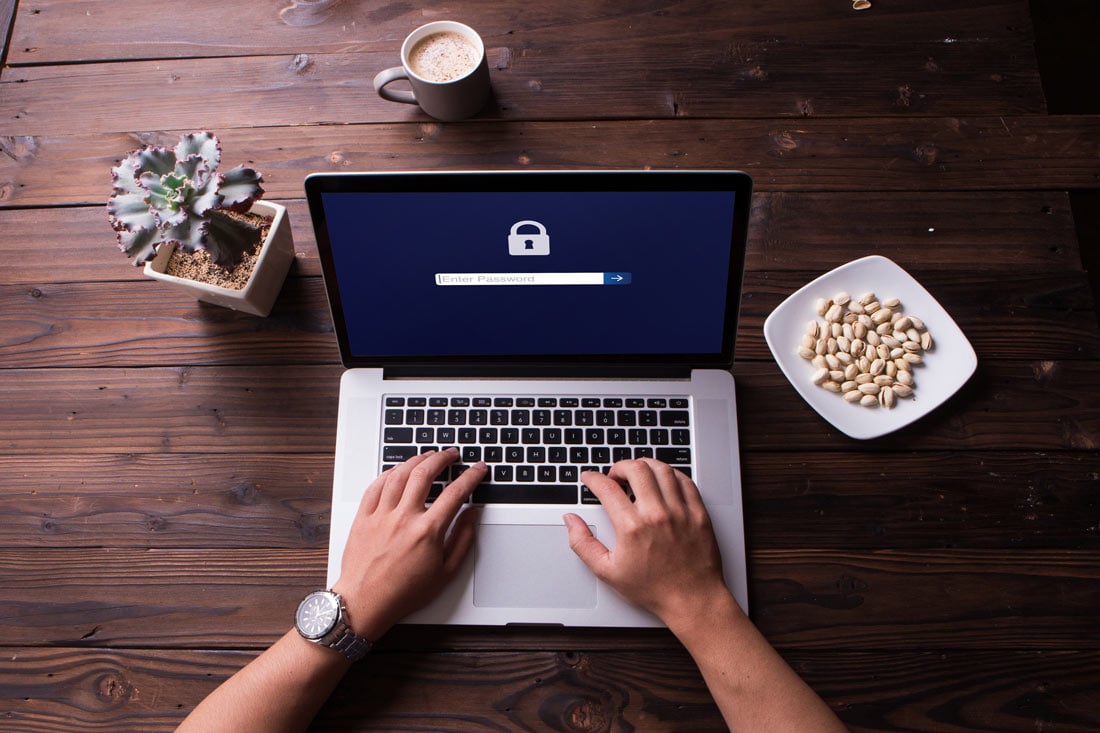 I think we are all well-aware that Google, Facebook and every other service we use on the internet is collecting data on us.
At this point, it should come as no surprise to anyone, but nevertheless, I'm always incredibly surprised to see how people react when they are confronted with the scale and scope of the data that is housed and collected by some of our favorite internet giants.
(Think the recent news surrounding Facebook and Cambridge Analytica and Google.)
I guess I sometimes forget that I perhaps have a different perspective on this than the average person.
As a marketer, I know better than most how much data is stored by anyone that uses online advertising or marketing.
By nature, if your revenue strategy as a business is based on advertising, you have to be able to convince people that you can help them reach their particular audience.
But how do you do this? With lots and lots of data collection and analysis.
Why Do They Need to Collect Data Anyway?
First, advertising platforms need to understand their user base as a whole, and those that are more sophisticated will want to provide plenty of demographic and behavioral targeting options for advertisers.
As someone who uses these platforms (i.e. Facebook, Google AdWords, etc.) regularly for advertising, I'm well-versed in how important this information is, and how commonly it is stored and tracked.
As a former engineer, I know better than most why software products or services track and hold so much data.
First and foremost, it is expected of them.
Software products must log any and all user activities in order to debug problems. If I have no log of what a user did, and a user complains or has a problem, how on earth would I be able to fix it for them?
Secondarily, software providers need to understand how to improve and add new features to their product. The first way to do that is by understanding how users are interacting (or not interacting) with the current features of the product -- Which means storing any all data from users.
Having been fully-immersed in both of these roles in my career, I've always had a very clear and open view of how much data is stored by the products and services we use most.
But, clearly, not everyone else has quite that vantage point, so let's dive into a little more of the what/how much data is stored and the why!
What Data is Tracked and Stored?
This conversation would take ages if we covered everyone, so we will limit our view to Facebook and Google for a start, inspired by this fantastic Twitter thread by Dylan Curran.
What Data Does Google Store About Me?
The short answer is "pretty much everything" -- but let's go with the long answer.
Google keeps track of all of the following:
Location History:

if you are signed in to Google from your mobile device and allow location tracking, it will track everywhere you go. You can see your own data

here

.

Search History:

Google saves

every single search

you have searched

while logged in to your Google account. And, by the way, this is completely independent of clearing your browser or phone history. You can go in and ask Google to remove searches from your search timeline

here

.

Advertising Profile:

Based on everything you do while logged in, Google progressively builds an advertising profile about you based on the things you show interest in. You can view yours

here

.

YouTube Viewing History:

in the same link above you'll be able to see all of your YouTube viewing history as well.

Bookmarks

: this is stored if you are logged into chrome and bookmark pages.

Calendar Events and Information:

every historical event (including those you've deleted) is saved along with information about if you attended the event and what time you showed up (if you have location tracking enabled on your mobile device).

Drive Files:

all files are saved including those you have expressly deleted.

Emails:

all emails including those labeled as spam and those you have deleted are saved.

Hangouts:

files and information regarding any use of Google Hangouts or chat.

App Data:

if you use Google as single sign-on, Google will save app data depending upon the access level that app provides.
This is by no means a comprehensive list, but just an example to show you some of the things that Google tracks. You can download the entirety of what Google stores about you here.
What Data Does Facebook Store About Me?
Very similar to Google, Facebook stores pretty much everything you do on the platform and again, you are welcome to download and look at all of your own data.
Some examples of items Facebook keeps track of:
Messages:

any message you have ever sent or received, including audio files.

Advertising Profile:

like Google, Facebook keeps track of the things that you like to help target ads to you.

Login History:

a complete history of every time you've ever logged in and where you logged in from.

App Data:

data from third-party apps connected to Facebook, depending upon level of access.

Check-ins:

a history of anywhere you've ever checked into.

Friends and Deleted Friends:

anyone and everyone that has ever been connected as a friend, including those you've deleted as friends.

Events:

events you've RSVP'd to on Facebook.

Groups:

a history of any groups you've belonged to on Facebook.
Again, this is by no means a comprehensive list. Facebook provides a comprehensive list here if you'd like to see every detail.
Is This a Bad Thing?
Now the important question: Is it a bad thing that they store all this data?
The answer to that question depends very much on your own perspective. As I touched upon earlier: from the perspective of a software engineer, they usually do it for the sake of creating a more personalized user experience or more effective advertising, but let's walk through a couple answers from the lists above.
Login History
The innocent answer: for security purposes, it is important to keep a thorough record of logins and locations to help detect fraud or potential account hacking.

The not-so-innocent answer: location information at each login helps to build a profile of how, when, and where you tend to use the application which can help with targeted advertising and helping to understand how to get users "hooked" on using the app.
Advertising Profile
The innocent answer: keeping this profile allows for a better user experience. Most users don't mind advertisements as much when they are relevant to them.

The not-so-innocent answer: obviously, better targeting means better results for advertisers which means

lots more money

.
Search History
The innocent answer: if we understand your search history, we can provide better contextual answers to you on future searches or help provide you sample search terms to more quickly run searches in the future.

The not-so-innocent answer: if we know your search history, we know everything you've ever thought about and can, therefore, predict what you will think about in the future and use that to advertise to you.
The Bottomline: Transparency is Now a Requirement
To answer the question posed by the title of this article, privacy is by no means dead; We've just traded it for convenience.
Most of the wonderful conveniences we enjoy about tools like Google are obtained only through this level of data collection and mining.
Unfortunately, the truly scary part of all of this and what can occur if people abuse it, as has been highlighted by the recent news around Cambridge Analytica and Facebook.
What happens when people who shouldn't have access to this data get access? The answers are endless, depending on who those people are and that should be the part of this that scares you, not the collection itself.
The fact that these software companies are collecting all of this data is not new. The only thing that is new is the fact that they are now required to be much more transparent about everything they collect and allow users to access their own data.
So, to be clear, Google and Facebook have always stored all of this data. Now they just have to tell you about it -- at least more effectively than they have been.
What Should You Do?
The important thing is that you are not naive about all of the uses of this data. If you approach tools as if the things you do are public, walking into the use of the tools with this mindset, you shouldn't be as concerned with the data that exists.
As a User:
There are some things you can do to limit the storage of this data. Someone could easily write a novel on all of the ways you can improve the security of your own devices, but some quick things you can do include:
Turn off location tracking on your mobile device. This can be done from the settings on your phone itself.

Don't sign into google (or use Incognito Mode in Chrome) when searching or viewing websites if you don't want it tracked to your account.

Treat all interactions and information you put on Facebook as completely public. Don't put information you wouldn't be comfortable with the world seeing (even if you limit the audience of people that can see it).
As a Marketer or "Collector:"
As a marketer, your job is to be very careful about the data you collect.
New regulations are constantly becoming a part of your landscape. So, stay on top of everything, and keep in mind these regulations may change based on where your audience lives, not where you're located.
For instance, there are very different rules for Europe and the U.S, especially now with GDPR. If you have audience members in both places, make sure you adhere to the stricter of the two standards to be safe.
Become close friends with your legal team, and have them advise you on regulations and laws surrounding Personally Identifiable Information (PII) and the collection of information of all kinds.
Make sure your team and your systems follow cybersecurity best practices in an effort to help reduce the likelihood of a breach.
The bottomline is: be transparent.
It is no fun having to tell your audience you shared their data with the wrong people, just ask Facebook -- but it's a must today! When people fill out a form on a landing page or anywhere on your site, tell your audience exactly what you're going to do with their data and what they can expect from you.

This can be in the copy on your page or even in your privacy policy, just make sure it's easy to find and understand.
We live in the information age and with people sharing with us, we need to be willing to do the same!
Free Assessment:
How does your sales & marketing measure up?
Take this free, 5-minute assessment and learn what you can start doing today to boost traffic, leads, and sales.