4 Marketing Tools That Will Speed Up Your Workflow [IMPACT Toolbox Jan 2019]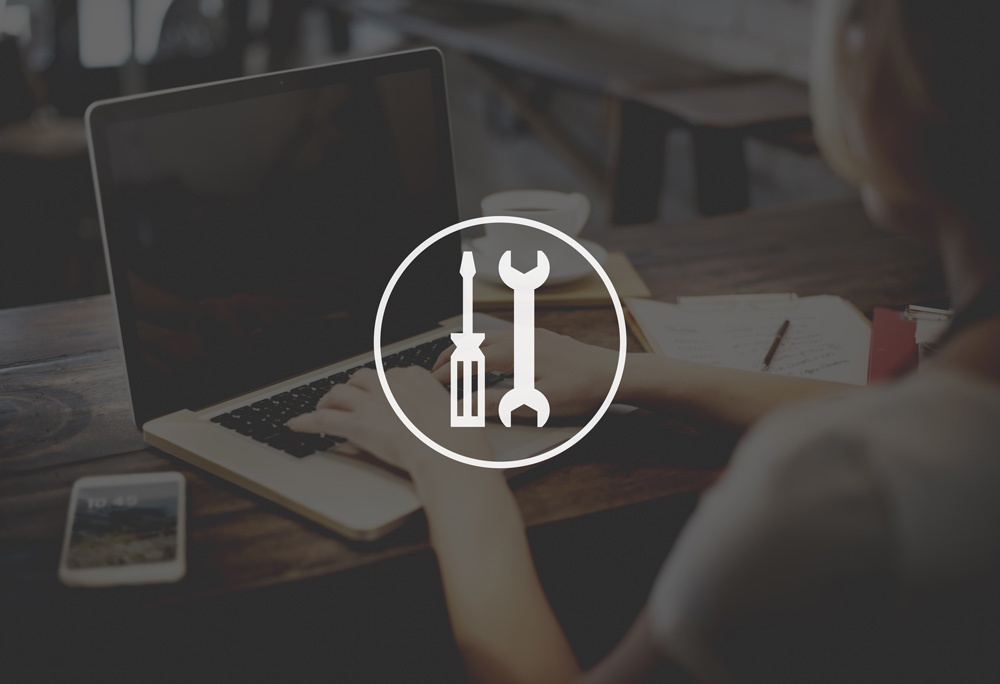 Do you remember when watching a movie at home meant getting off the couch, into the car, and driving to Blockbuster?
I hope we can forget those dark days.
Now, we stay on the couch, turn on the TV and have access to a huge library of entertainment.
There is a huge value in something that gives you more time back in your day.
That's why we're going to talk about tools that help you work faster and waste less time.
This article is part of our IMPACT Toolbox series.
With IMPACT Toolbox, we'll discuss all of the latest (and even underrated) marketing tools that you need to try. We'll make recommendations by category, helping you figure out what tool is best for your situation, and introduce you to tools you may not have heard of otherwise.
Have questions about a marketing tool, whether or not we've reviewed it?
Reach out to us and we'll see how we can help.
Today we're going to look at:
1. Adobe XD
: Cloud documents make creating and sharing designs even easier
Price: Free version, or subscription starting at $9.99/mo
Let's get your qualms out of the way.
Why is a design tool at the top of a marketing tools list?
Because as a marketer, if you aren't familiar with the tools your team and vendors are using then you are a step behind and playing catch up.
Whether it's part of your regular workflow, used in collaboration with your team, or is a helpful talking point in a future conversation, staying aware of the big updates and releases in the industry is a boon for you.
So what makes Adobe's latest update to Experience Design important?
Cloud documents for collaboration.
Have you ever taken the time to review a design, then sent back thoughtful feedback only to find out you were viewing an old version?
Drives me crazy too.
With the auto-save feature on cloud documents, the latest version is always live at the shared link.
Queue brain explosions 🤯🤯🤯
There are also different sharing options, such as sharing the entire document, sharing for review, or sharing for development. What's the difference?
Sharing the entire document allows someone to hand-off or collaborate with another on the same design

Sharing for review gives team members, stakeholders, and clients an opportunity to give comments regarding design and functionality

Sharing for development provides design specs (like element attributes, typefaces, and colors) to your development team for an improved handoff experience
This video gives a quick overview of using Cloud Documents:
In the future, you can expect to see faster sharing options, the ability to have more than one person collaborating on a document at a time, milestone versioning, and access to design systems from within XD.
What design tool does your team use? We would love to hear about what they are using and why in Impact Elite!
2. Magnify
: Quickly push new announcements on your website
Price: Free while in beta (paid options upcoming)
For some reason, no matter how great your website tools are, adding an announcement always seems to be anything BUT quick.
And when updates aren't quick to do, they tend not to happen.
That's not good enough for your audience's expectations today.
Enter Magnify.
They claim you can push out beautiful website announcements in 10 seconds.
Minus the initial setup of dropping the embed code on your website, that's a pretty accurate claim.
When you first login to Magnify, you are greeted with three tabs: Announcements, Cookie Consent, and Setup.
After initial setup, you probably won't need that tab again.
Cookie Consent gives you an easy way to share your cookie / Privacy Policy and get consent from users. But again, this will probably be setup once then sparingly updated.
So you'll be spending most of your (minimal) time in Magnify under the Announcements tab.
As you'd expect, setting up an announcement is pretty straightforward.
Add a title and body, plus an optional link and image. Select at least one page to show the announcement on, then flip the switch to turn it on.
For more advanced controls, you can exclude it from certain pages and delay the announcements display.
What makes a good website announcement?
You don't want to put a wall of text here. But things like upcoming webinars, new blog posts, new features, or a related ebook to the current page are great options.
It's also super easy to create a video announcement. Just put a YouTube link into the editor, and when someone clicks the announcement, a lightbox with the video opens.
The main feature missing is controlling where the announcement shows up. Right now it defaults to bottom left. In most cases that should work fine (since normally the chat box is on the right), but it would be nice to have more control over location.
3. 2019 Marketing Calendar
by Press Kite: Stay ahead in 2019 for social media and event planning
Price: Free
The social media world moves at a breakneck pace. If you aren't consistently engaging with your audience, then you're going to have a rough time.
Press Kite's 2019 Marketing Calendar can help fill in some of your gaps.
It's a Google calendar that lives right next to your other calendars, and includes many national and local holidays and events.
There are a few benefits here:
You can plan upcoming social campaigns around relevant events (taking advantage of trending hashtags, etc)

Get inspired for the day's social media outreach with whatever your audience may be talking about (or grow your audience by joining in a bigger conversation)

Plan your events accordingly so you don't clash with something big (don't plan a professional gathering for Super Bowl Sunday… or the morning after)
Of course, this all hinges on you having an active social presence. Lauren Miller talks about how to get started or improve your social media marketing with a 90-day plan.
4. Remove.bg
: Remove image backgrounds without a single click
Price: Free
Sometimes the best tools are the ones that help us do something we could never have done on our own before.
And if you've never had to remove the background behind someone, you may be able to continue that streak.
Remove.bg will automatically scan and remove the background behind someone from your image.
It feels like black magic.
And that's it. Upload an image or URL, wait a few seconds, and you're done.
There are a few limitations. For the moment, it only works on images with people.
And if the image isn't clear or there's a lot of overlapping colors, you may not get a crisp removal.
For best results, you'll want a decent resolution image of someone on a contrasting background. And this is a great way to get more mileage out of a stock image!
Tools Help You Get Your Work Done Faster
I'll never suggest using a tool just for the sake of using it. There has to be some kind of benefit gained (and hopefully a significant benefit).
Whether you're part of the design workflow, adding announcements to your website, planning your social calendar, or just trying to remove an image background, there's a tool to help you get your work done faster.
Did you find something useful in our round-up? Let us know how one of these tools helped improve your business in IMPACT Elite! And if there's a specific tool you have questions about, let us know and we'll see if we can help you figure out the best option for you.
Free: Assessment
Does your website build trust with buyers and bring in revenue?
Take this free 6 question assessment and learn how your website can start living up to its potential.
Score My Website
Free: Assessment
Does your website build trust with buyers and bring in revenue?
Take this free 6 question assessment and learn how your website can start living up to its potential.
Published on January 11, 2019