Microsoft pushes Edge out to millions of users in a surprise Windows update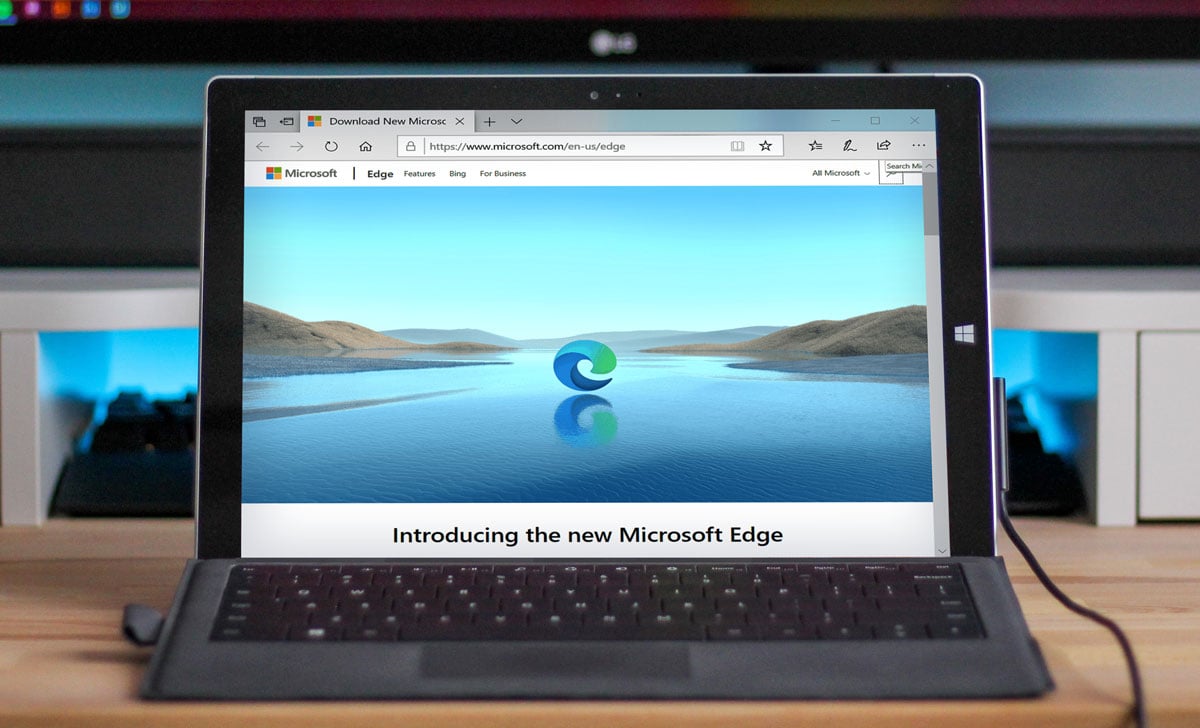 I remember the days where I used to always use Firefox as my preferred browser. I always found it to be faster than Chrome. But, once I started working at IMPACT, I joined the 58.4% of the internet users by moving over to Chrome.
As of May 2020, Google Chrome now holds 68.5% of the market, putting it solidly in the first place spot.
Edge, Microsoft's browser, which was revamped for a relaunched early this year, has quite a ways to go before surpassing Chrome. But despite this, it has begun to gain some traction in the market.
Back in April, Edge's share grew to 7.59% while Firefox has slipped to 7.19%. This put Edge ahead of Firefox to take over the second-place spot.
Now, another market share increase could be just around the corner.
In an unanticipated move this past week, Microsoft pushed out an update that will bring Edge to millions of users by making the browser available on Windows 10 versions 1803, 1809, 1903 and 1909.
Microsoft's goal is that this move (along with other appealing features of the browser) will help Edge grow in popularity.
Microsoft Edge features
Some of Edge's features, which might appeal highly to sales and marketing professional, could help better separate your work and personal usage on your computer.
One feature, called Automatic Profile Switching, can detect when you're navigating to a site authenticated with a work account while in your personal browser profile and switch you to your work profile without you having to do anything.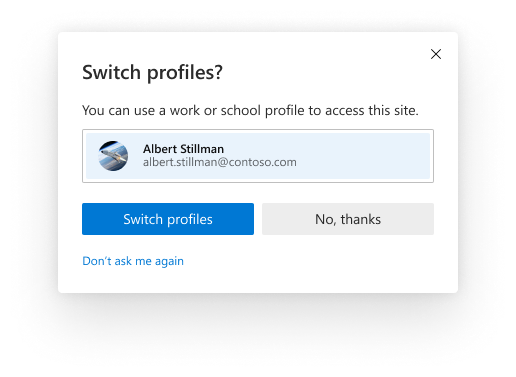 Another, called SmartScreen, keeps you safer as you browse by stopping you from visiting insecure websites or downloading malicious files.
Microsoft has also decided to make it so Edge prevents those pop-ups that appear either on the side of or in the center of the screen, asking for permission to send you notifications about new articles.

While this could be beneficial for those who dislike these pop-ups, the feature could have a downside for marketers who use pop-ups to increase subscribers and returning website visitors.
One of the other features Edge offers is Collections. It allows you to not only save web pages, but also drag and drop images, links, or text. Collections also lets you easily open pages you saved for later.
As a marketer, you could use collections as you research information for a blog article you need to write, or when doing market research.
You'll have the flexibility of collecting all the links, references, and imagery you need in one spot. If you need to reopen anything later, Collections lets you do so in a group all at once.
Could these features help convert Chrome users to Edge?
Edge certainly offers some substantial benefits to busy marketers and sales professionals, but the fact is that when people get comfortable, it can be hard to move them.
One area Edge has yet to prove itself is on the privacy front.
Many Chrome users feel fed up with all the cookie tracking that happens behind the scenes as they browse. People want transparency into what those trackers are, and ways to remove them if they are too intrusive.
Although Firefox has certainly taken major steps to outrun Chrome in this regard, these updates haven't triggered a substantial amount of new Firefox users.
Will Edge follow a similar path?
It's tough to say whether or not putting substantial focus on privacy technology will ultimately be what skyrockets any dark-horse browser to popularity.
But, perhaps the previously mentioned features (and future features yet to come) that are unique to Edge may help gain more users' trust.
In the end, only time will tell. But it's up to Microsoft to figure out what Edge needs to offer to convert Chrome users.
Free Assessment:
How does your sales & marketing measure up?
Take this free, 5-minute assessment and learn what you can start doing today to boost traffic, leads, and sales.