The Next Big SEO Play?: Google Quietly Testing Related Pages on Android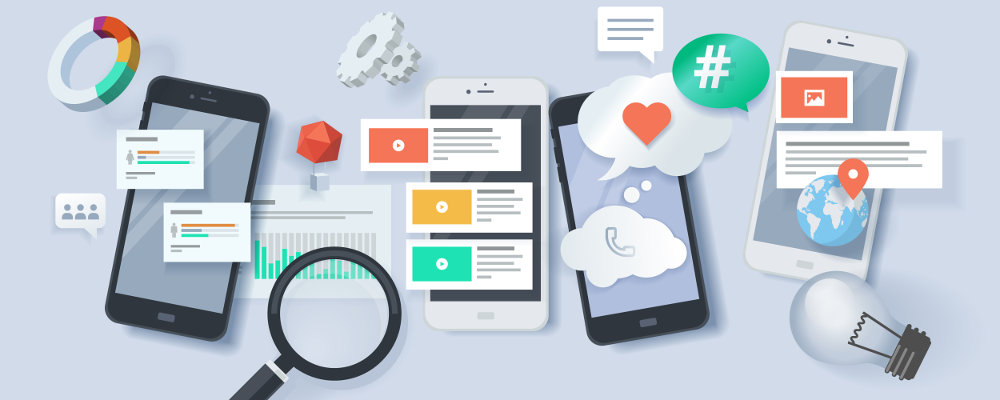 Google is always iterating on its core products on the Android platform, and oftentimes, it does so without even notifying users.
This is a common way for app developers to test new functionality without a biased user base, and ell, this week, they've done it again, and it holds some potential for marketers and search engine optimization.
Keep in mind, this feature is still in beta. It's something me and the few fellow Androids at IMPACT came across on our phones, but it clearly could be a game-changer for both users and marketers.
Google's Related Pages
Google's confusingly named Google app (formerly Google Now) serves as a part of the core Android operating system, and recently, it has begun serving up 'Related Pages' while browsing through the app itself.
Here's what it looks like closed: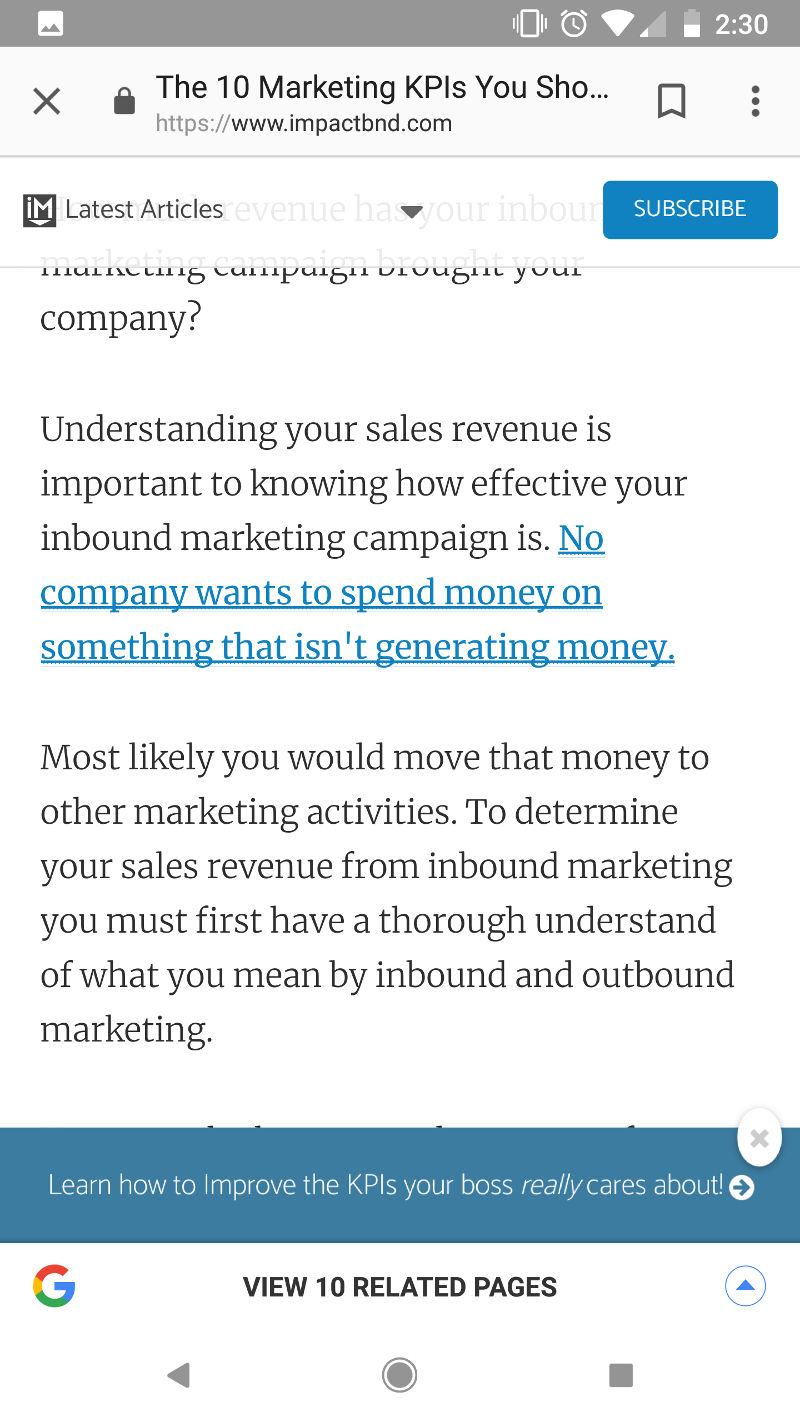 See the white bar at the bottom of the screen?
So far, we've only seen this happen on the Google app on Android, and we're still not sure where these related pages come from, but they seem to be pulling from the a combination of sources/sites - meaning it's not just the rest of the items that appeared on the page for the search you just made.
For example, when we searched for "marketing KPIs," (a term IMPACT ranks well for) and clicked into the first result, these were what came up as related pages: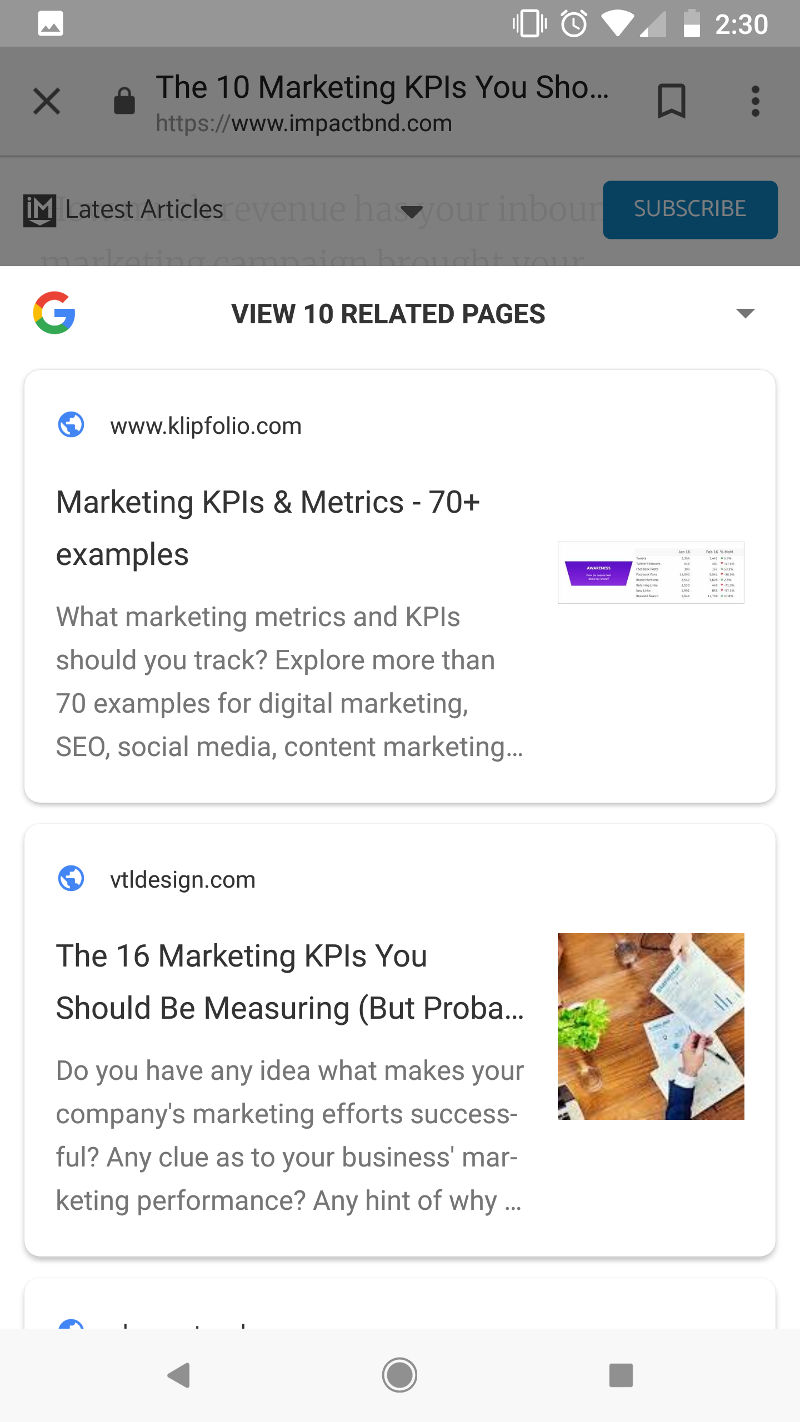 It's a bunch of content on the topic.
This is helpful if you're a user looking at a handful of pages to make sure the information is the same. I do that for searches all the time, and you probably have too.
It's a kind of validation for the top few search results.
While all of these weren't from IMPACT or another source, another trend we saw in this tab, was the sharing of company-related pages.
For example, when browsing IMPACT's homepage in the app, this is what appeared in Related Pages: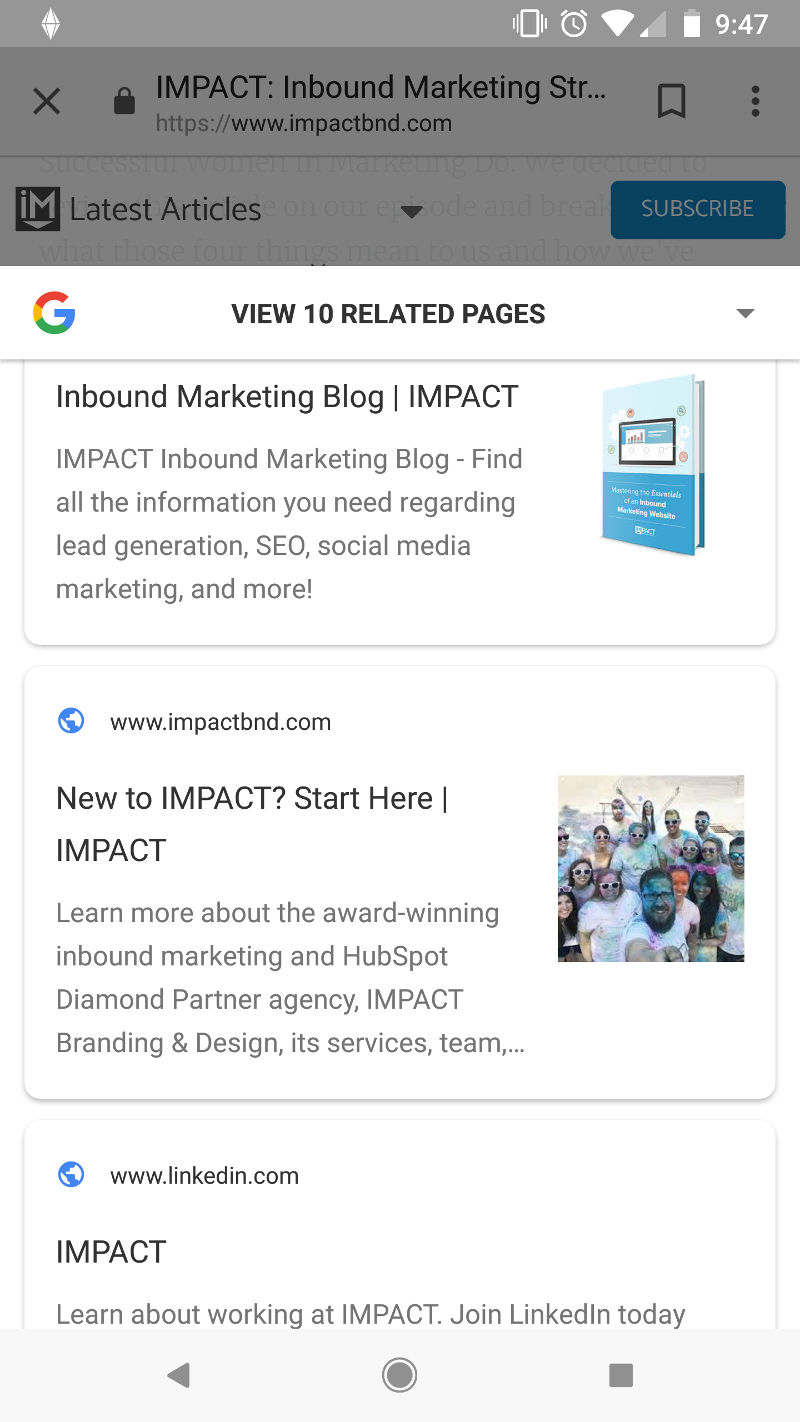 Makes sense, right? If you're on a company's homepage, it might help you learn more about them by looking at their social profiles, About page, and blog.
Google has a history of creating and changing apps to account for the multitude of ways that users search for, engage with, and find related content.
It aims to put intent and behavior first.
The old Google Now did this very well, with mobile search results showing many different options based on apps, related content, and snippets, so this change makes sense in the larger context of Google's Mission: "Organize the world's information and make it universally accessible and useful."
What This Could Mean for Marketers
Disclaimer: This is wild speculation.
This is the fun part - when I first saw this, it looked like a gold mine for both SEO and paid advertising.
While remaining tight-lipped about organic ranking and serving up zero results, Google is already minting money with AdWords, and adding another place for these ads to appear (especially as we as a society transition to mobile) could be another avenue to increased revenue for them.
Imagine being able to target your competitors' websites with ads at the top of the Related Pages section. It'd be a win for Google, and a win for the searcher, so it's possible.
In terms of organic SEO, however, my big questions is: is there a way to rank for these Related Pages without paying?
My gut says that it'd be the same principles as anything else. Rank for a topic and a set of keywords in that topic, and you'll appear in the search results for that topic, and possibly in the Related Pages for the top search results, but it's Google, so we may never know.
We haven't seen an official update from Google about this yet (or even news in the SEO or digital marketing world), but it may be coming soon.
Stay tuned!
Free: Assessment
Does your website build trust with buyers and bring in revenue?
Take this free 6 question assessment and learn how your website can start living up to its potential.