Toy-R-Us attempts reinvention to match new consumer trends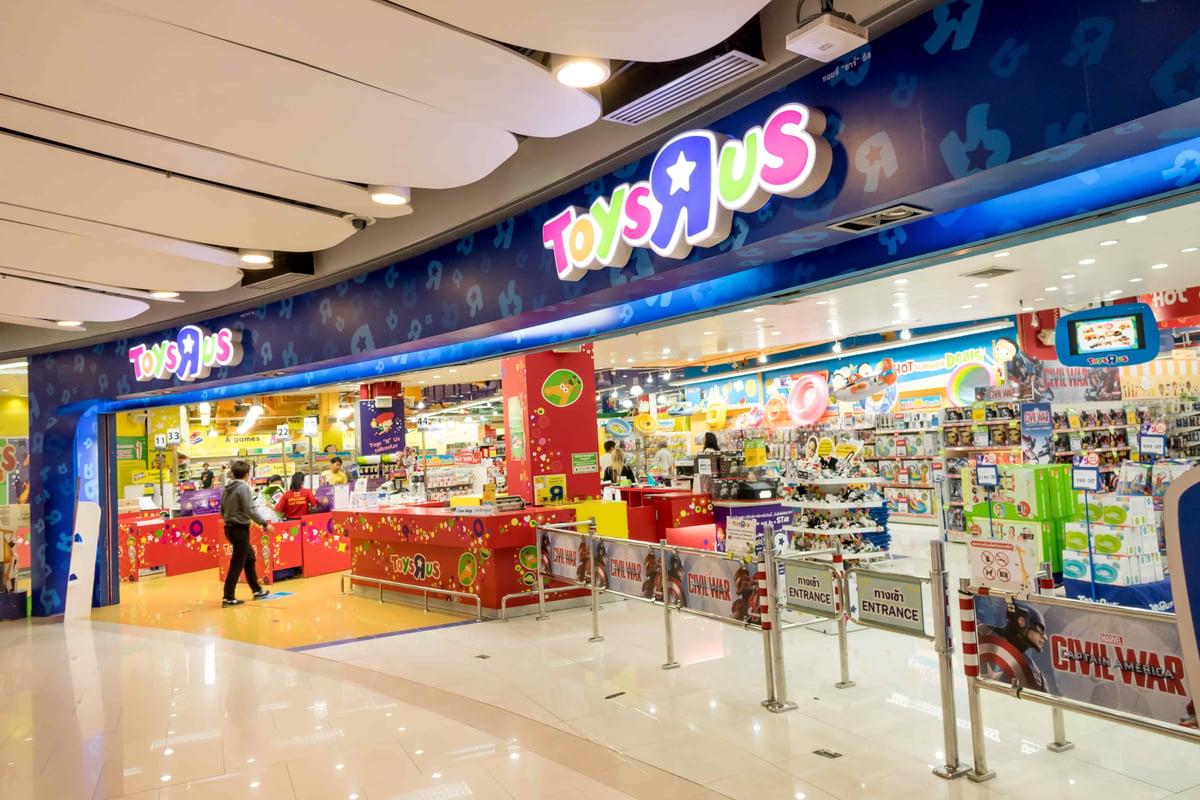 When we last wrote about Toys-R-Us back in 2018, it was right after the toy superstore filed bankruptcy and shut its doors.
Now, every Toys-R-Us kid can rejoice as the toy store relaunched itself in Paramus, NJ.
With the relaunch, the company isn't going back to its roots. Rather, it's taking a page from other major brands and deciding to use its first new brick and mortar location not as a store — but as an experience.
According to AdWeek writer Kathryn Lundstrom."Instead of boasting the biggest onsite toy selection, the new stores are built on an experiential model featuring interactive toy displays, play spaces and room for brand demonstrations and events."
The shift away from the "box on the shelf" model has been largely successful for other brands like Lego, Nerf, Nintendo, and others.
Think about the last time you went to the Apple store. I'm sure you played with some of the display products while you were waiting.
Toys-R-Us is taking a similar approach with play areas — complete with toys kids can try — even going as far as to include permanent installations in their building plans, such as treehouses and other places kids can play.
The company is truly looking to change the physical toy store shopping experience and give shoppers something to remember.
What we can learn
In today's marketplace, whether buying toys or anything else, consumers want to interact with brands in a more experiential way. The question for all marketers should be, "How are you making your brand experiential?"
There's a variety of ways you can start to move in that direction without building a treehouse in your office or retail locations.
Client meetups, workshops, and virtual peer groups are a great way to bring your audience together to learn and have fun. Here at IMPACT, we started hosting events with clients in mind about five years ago — the first one was called "Brewing Marketing and Sales Success" and was held at a brewery.
It was a day of learning, games, food, and fun — which gave attendees (clients and newcomers alike) a great experience.
That has since transformed into our annual event Digital Sales & Marketing World that draws clients and attendees from all over the world. It's really changed how folks interact with us — and given them something memorable to reflect on long after they head home.
Other ways you can create unique experiences, without as much of a commitment, are through your website. Think about the experience you have when you want to buy a brand new car.
If you go to Dodge looking for a Challenger, you can literally build the car of your dreams online without the pressure of getting sold to. Just build it and find a dealer — or custom order it.
Is there a way you could create a similar experience for your product or offerings?
Yale Appliance created a custom configurator for pro ranges, letting you select different features to see exactly what they would cost.
It's really about putting the power in the user's hands and giving them something that goes above and beyond what everyone else is doing.
Looking to revamp your sales and marketing campaigns in 2020? Trying to beat out your competitors and show you're the industry leader?
We've got you covered.
Take a look at our services page and learn about our different approach that generates unmatched results.
Free Assessment:
How does your sales & marketing measure up?
Take this free, 5-minute assessment and learn what you can start doing today to boost traffic, leads, and sales.